Stephen Thompson & Tyron Woodley Set To Star In Cobra Kai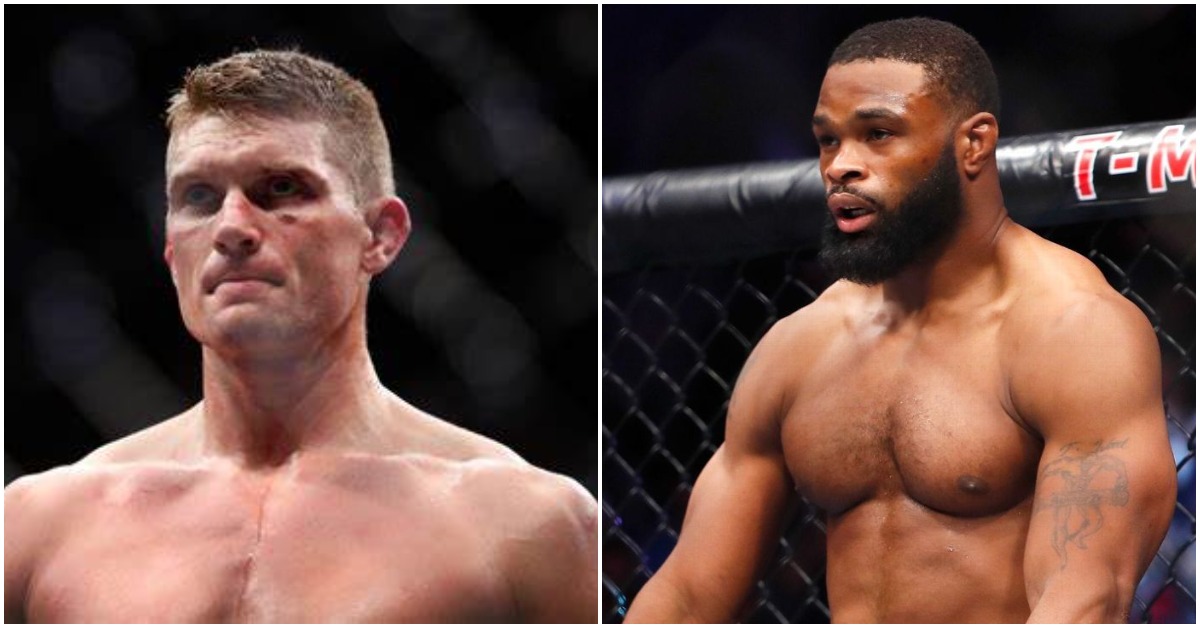 Stephen Thompson has revealed that he and Tyron Woodley have been cast in future seasons of the show 'Cobra Kai'.
The series follows on thirty years later from when characters Daniel LaRusso and Johnny Lawrence originally fought in a karate tournament in the hit movie Karate Kid.
Both men will be returning to fighting soon, with Tyron Woodley set to rematch Jake Paul on December 18 as 'Wonderboy' looks to take on Belal Muhammad in the UFC on the same date. Now it appears the former competitors who have shared the octagon twice together have put aside their differences for the show as Thompson spoke on the MMAHour on his thoughts regarding Paul vs Woodley 2, whether Woodley will win and the pairs newfound friendship.
"I think so, he's got to (win). I think Tyron gets it," Thompson said before letting slip that they are both to feature in Cobra Kai. "I chatted with him not too long doing some Cobra Kai stuff. I can't really give too much away but we were there hanging out [on set], and yeah, the beef has been squashed. Since then, he's awesome and fun to hang out with while we were there. I didn't get to hang out with him a ton but while we were there on set."
Thompson also revealed his delight at getting to be involved within the show given his Karate style inside the octagon but wouldn't go on to say just how involved he and Woodley both are.
"I'm like known as the karate guy in MMA, so everybody's been wondering like 'hey man, when are you going to do the Cobra Kai thing?' So yeah. "Not season 4. I can't give too much away but be looking out." (transcribed by middleeasy.com)
What's next for Stephen Thompson?
Thompson seems to have things rolling outside of the UFC with his new role in Cobra Kai, and a win this weekend over Belal Muhammad would help 'Wonderboy' get things moving back inside the cage too. A disappointing loss to Gilbert Burns back at UFC 264 halted his two-fight win streak. Thompson currently sits 5th in the welterweight rankings, with wins over fighters ranked 4th and 6th, One possibility we could see is Thompson and 3rd ranked Leon Edwards face off. Given Edwards wants to wait for a title shot it is unlikely we could see this but stylistically this would make for a fantastic matchup.
Another option could be Neil Magny, given the division's activity over recent months many fighters will need time off to recover. Magny hasn't fought in since Mat where he picked up a victory over Geoff Neal and has been trying to arrange a fight ever since. If Thompson could come through unscathed against Belal Muhammad and would like a quick turn-around, these two strikers would pair up brilliantly inside the octagon.
How do you think both Stephen Thompson and Tyron Woodley will do in their fights?