EXCLUSIVE – Stephen Thompson says bulked-Up Conor McGregor is 'Not a true welterweight'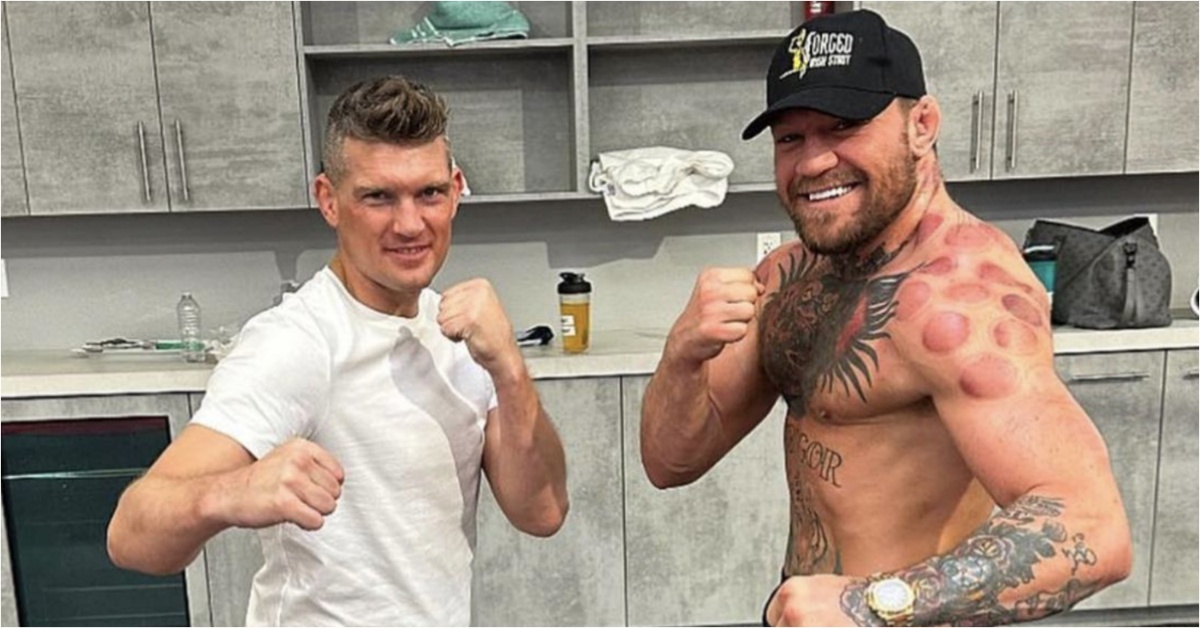 Stephen Thompson does not consider Conor McGregor a legitimate welterweight after the Irishman spent much of his last two years putting on muscle mass.
'Wonderboy' had the opportunity to train alongside McGregor while filming the latest season of the UFC's long-running reality series, The Ultimate Fighter. Scheduled to begin airing on May 30, TUF 31 will feature the former two-division champion coaching opposite his next opponent inside the Octagon, 'Iron' Michael Chandler. No official date has been revealed for his highly anticipated return, but the Irishman recently suggested December is the likeliest scenario.
McGregor will be joined by Stephen Thompson on the series who will appear as a guest coach. In a LowKick MMA exclusive interview, Stephen Thompson shared some details during his time filming the new season and how it all came about.
"So I was out there doing the Jose Cuervo commercial [with Kevin Holland] and we had just got done filming and me and my brother were on the way home," Stephen Thompson said. "We stopped to get some lunch with one of our managers and we were getting ready to head to the airport and then Conor ends up calling up. 'Hey, we want Stephen to stick around for a guest coach.' I'm like, 'Say no more. I'm coming in.' So it was really cool. It was a cool experience."
Stephen Thompson discredits Conor McGregor as "real" welterweight
With practically every fighter under the sun calling out Conor McGregor at one time or another, it would probably be more efficient to make a list of fighters who haven't called for a fight with the Irishman. 'Wonderboy' would be one of the few names on that list. Asked if he had ever considered calling out McGregor for a clash inside the Octagon, Stephen Thompson admitted that he has, but does not believe that McGregor is a true welterweight despite his significant increase in muscle mass.
"He's not a true welterweight," Stephen Thompson said. "Most of the guys I fight, they walk around over 200 pounds. [Conor] looks bigger, but he's like 185. He's not as heavy as… Not a big guy."
'Wonderboy' even revealed one of Conor McGregor's secrets to looking bigger on camera, particularly when standing next to another fighter.
"We were with him and he knows when the camera turns on. It's like telepathy. He turns on his persona. We take a picture together and we're in our fighting stance and he inches forward so when you look at the picture, he looks so much bigger than me. He knows how to do it."
Though no official announcement has been made, Conor McGregor's fight with Michael Chandler is expected to take place at welterweight, eliminating a potentially gruelling weight cut for both fighters.