Anything can happen in a mixed martial arts fight and especially in a title fight, as we've seen multiple UFC titles change hands over the last year. With less than two months remaining in the calendar year, the UFC is set to put on a slew of not only exciting, but competitive title fights, as well as some massive events.
Let's take a look at six UFC titles that could potentially change hands before the year's end: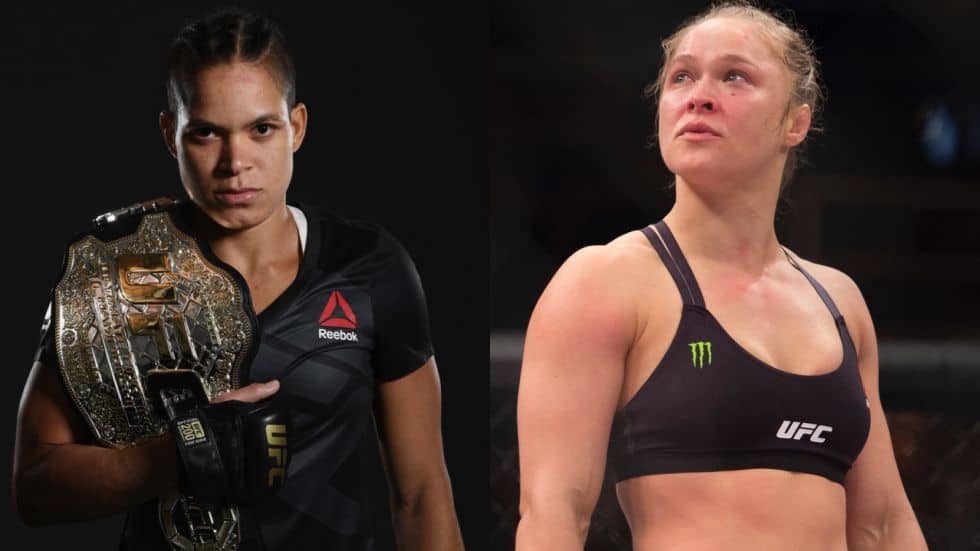 Women's Bantamweight
Newly crowned UFC women's bantamweight champion Amanda Nunes is gearing up to defend her title for the very first time when she takes on former longtime champion Ronda Rousey, a female many consider to be the best 135-pound female fighter of all-time, in the main event of Dec. 30's UFC 207.
By the time she enters the cage, The "Rowdy" one will have spent 13 months on the sidelines, as she hasn't competed since being brutally knocked out by Holly Holm last November. Rousey was picked apart by Holm's superior striking and she didn't deal with the loss well, ultimately staying out of the limelight for the majority year. With that being said, it's difficult to tell what form of Rousey will show up and what improvements she may have made.
Nunes is no slouch and she has proven to be a vicious well-rounded fighter, but if Rousey shows up in vintage form, we could see the 135-pound title change hands.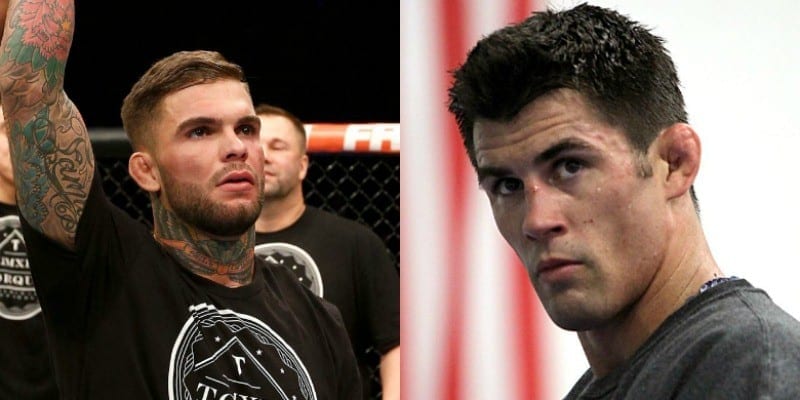 Men's Bantamweight
After regaining the 135-pound title he technically never lost last January, all time bantamweight great Dominick Cruz defended the strap in dominant fashion against bitter rival Urijah Faber last June, and he is set to once again put his title on the line against the hard-hitting Cody Garbrandt in the co-main event of UFC 207.
Over the course of his career, Cruz has only lost once to Faber, a man he's beaten twice as well, and he has established himself as one of the most intelligent fighters in the sport. Using exquisite movement, footwork and timing, the "Dominator" uses a style that allows him to avoid a tremendous amount of damage, while picking his opponents apart.
Garbrandt, however, is a bantamweight who possesses legitimate knockout power, and for that reason, he stands as a wildcard. While hitting Cruz is no easy task, if "No Love" can indeed get past the guard of the champion, he may just be able to end the fight and steal the title.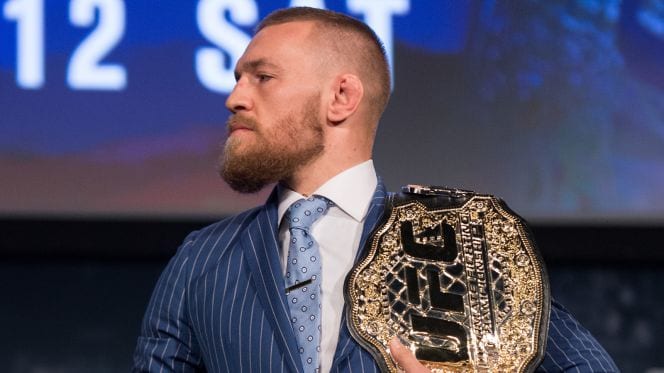 Featherweight
Since becoming the undisputed featherweight champion last December, Conor McGregor has yet to defend his title, and he likely won't before the years end, but that doesn't mean the title couldn't change hands.
McGregor is set to challenge lightweight champion Eddie Alvarez at Nov. 12's UFC 205, and if he wins, UFC President Dana White has said that he will have to vacate one of the two titles, meaning the 145-pound strap could be leaving his grasp. There have also been rumors indicating that the Irishman may be taking a hiatus after UFC 205 that could see him vacate one or both of the titles depending on the outcome of UFC 205.
If he does indeed vacate the featherweight title, interim champion Jose Aldo would likely become the undisputed king once again.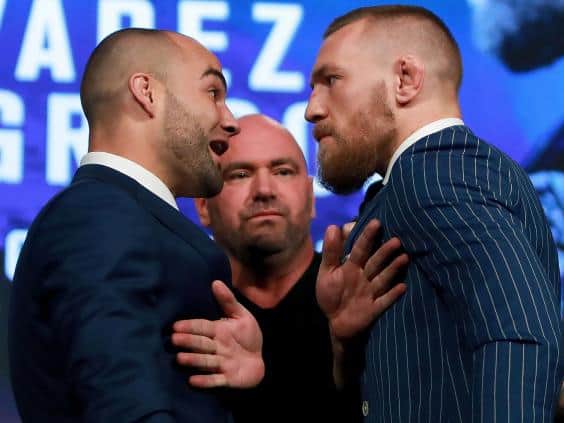 Lightweight
While he won't be defending his featherweight title, Conor McGregor will be fighting for the lightweight strap against 155-pound boss Eddie Alvarez in the main event of Nov. 12's UFC 205, and he does have a chance to wrap another title around his shoulder.
Alvarez is no slouch, as the ex-Bellator titleholder is a durable, battle-tested veteran with a wealth of experience. He's well-rounded with a strong wrestling background and power in both hands. With that being said, however, the "Notorious" one is a versatile striker with devastating power that could transfer up to lightweight. If he can stay off the canvas and land big shots on his opponent, McGregor may just walk away with the lightweight title next weekend.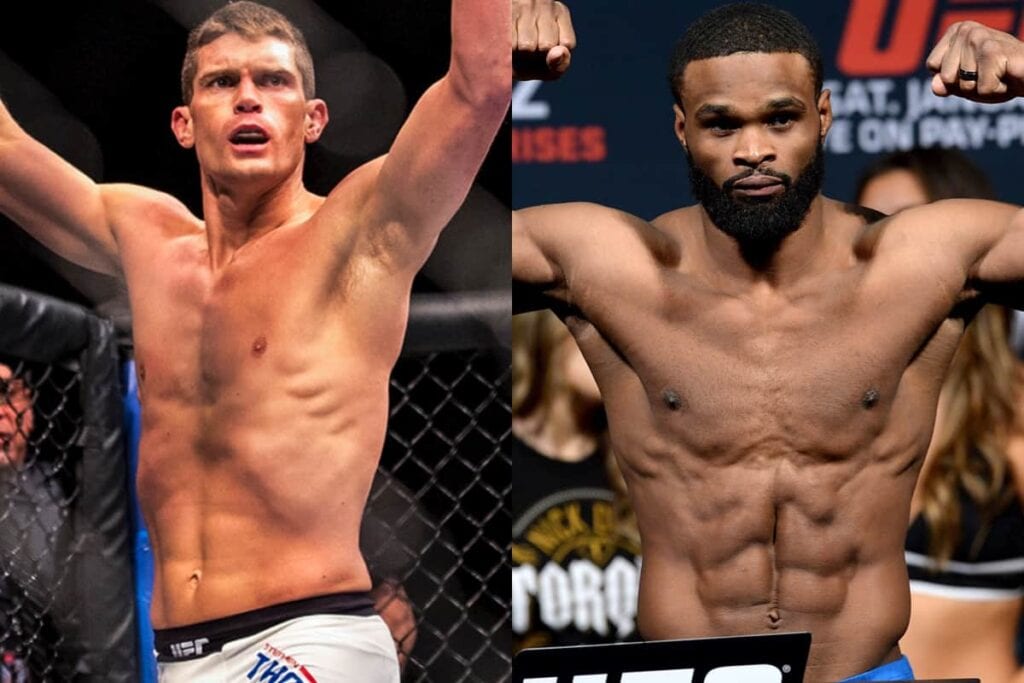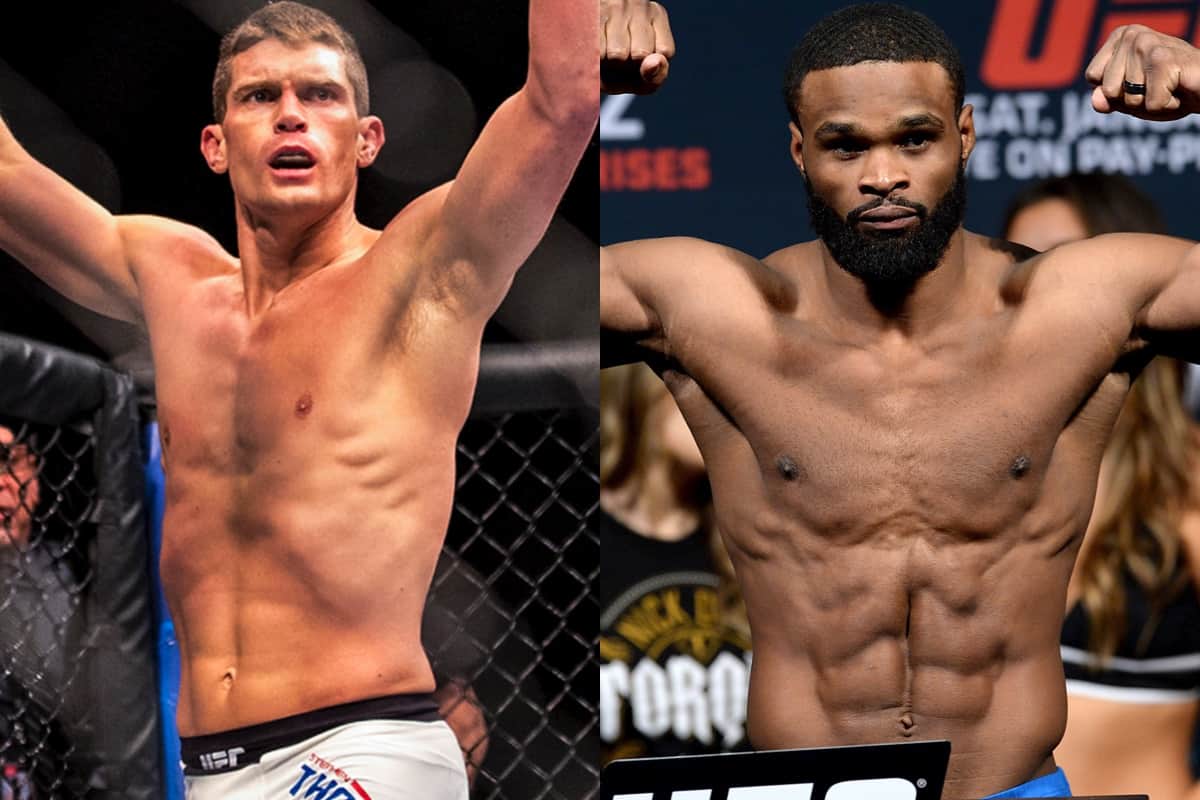 Welterweight
Tyron Woodley is coming off of a devastating knockout victory over Robbie Lawler that won him the welterweight title and he'll defend that title for the first time in the co-main event of Nov. 12's UFC 205 against surging contender Stephen "Wonderboy" Thompson, a man who very well could be the best striker in all of mixed martial arts.
Thompson has won seven straight fights, essentially running through every man the UFC has put in front of him as of late. In this upcoming bout, "Wonderboy" will need to avoid the takedown as well as the powerful right hand of Woodley, and look to pick "The Chosen One" apart from the outside. If he can implement this game plan, "Wonderboy" could potentially snatch the 170-pound strap.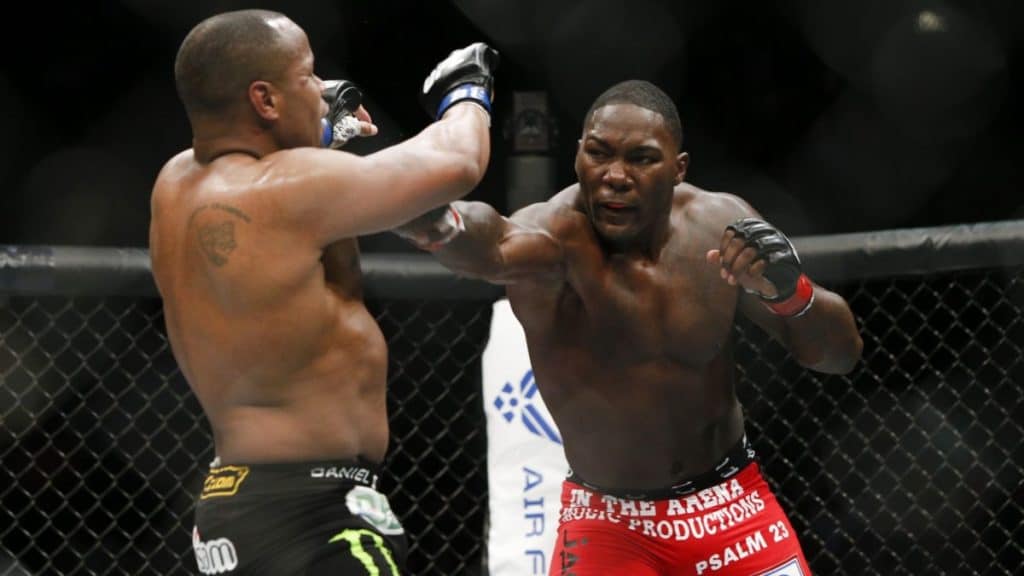 Light Heavyweight
Reigning light heavyweight champion Daniel Cormier will once again put his title on the line in a rematch with heavy-handed slugger Anthony "Rumble" Johnson in the main event of Dec. 10's UFC 206 from Toronto, Canada.
This matchup represents the classic striker vs. grappler contest with "Rumble" being the feared knockout artist and Cormier being the the Olympic wrestler with the superior submission game. In fact, that is exactly how the first fight played out, as Johnson dropped "DC" early on with a big right hand before the champion was able to take the fight to the ground and choke "Rumble" out.
While Johnson tired earlier and was out grappled, he did prove that he has the power to put Cormier down. In the time since their first meeting, Johnson has scored three consecutive finishes over top contenders, and if he has fixed his previous issues, he may be able to walk away from UFC 206 with light heavyweight gold.
Do you see any of these titles changing hands?