Six Title Contenders Who Could Emerge From UFC on FOX 23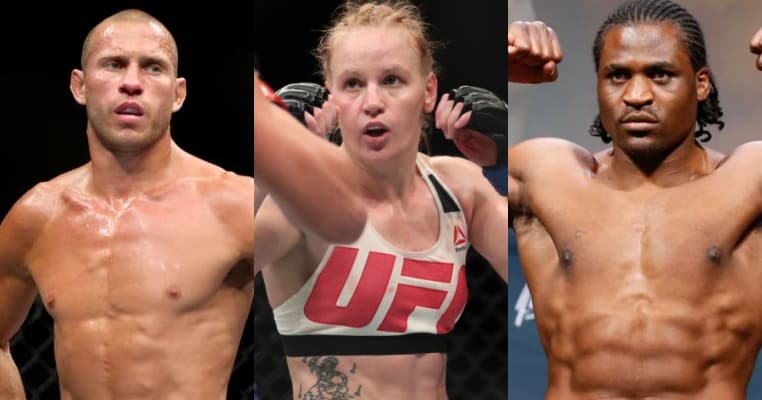 UFC on FOX 23 is set to take place this weekend (Sat., Jan. 28, 2016) live on FOX from thePepsi Center in Denver, Colorado, and although it may be getting overlooked a bit, it could hold major title ramifications.
The card, which is set to be headlined by a women's bantamweight bout between top-ranked contenders Valentina Shevchenko and Julianna Pena, features a plethora of rising competitors in various divisions and a few exciting bouts.
The stakes will undoubtedly be high this weekend at the Pepsi Center, so without further ado, let's take a look at six title contenders who could potentially emerge from UFC on FOX 23: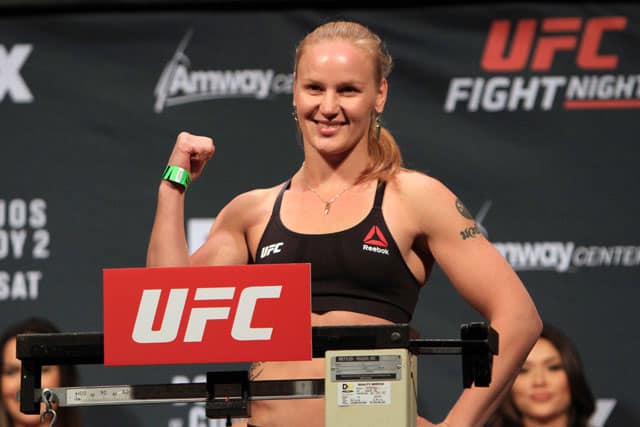 Valentina Shevchenko
After brutally finishing longtime divisional mainstays Miesha Tate and Ronda Rousey, Amanda Nunes has staked her claim as the reigning 135-pound queen, and the division is currently wide-open. Because of that, UFC on FOX 23's main event between No. 1-ranked Shevchenko and No. 2-ranked Pena is a pivotal bout with major title implications.
Shevchenko has actually met Nunes before, dropping a unanimous decision to the current titleholder at UFC 196 last March. Aside from that loss, however, "Bullet" has won two of her last three bouts, with her most recent victory being a highly impressive and one-sided decision over former champion Holly Holm.
The Russian is a decorated Muay Thai kickboxer, holding a 58-2 record. She has a tremendous sense of distance and uses effective movement, which aids her in picking opponents apart. "Bullet's" submission game is also respectable, as five of her 13 wins have come by way of submission.
If Shevchenko can indeed get by Pena this weekend, it wouldn't be surprising to see her get the next shot at Nunes.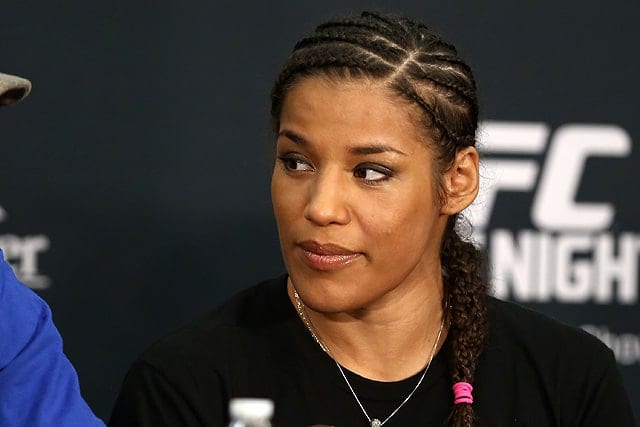 Julianna Pena
Pena, the No. 2-ranked bantamweight, is in a similar position to her opponent Shevchenko in regards to the fact that she could very well be one win away from a title shot. "The Venezuelan Vixen" has consistently campaigned for a title shot, saying that she already deserves one, but her record does indeed speak for itself.
Since competing on the 18th season of The Ultimate Fighter, a season she won, Pena has rattled off four straight victories over Jessica Rakoczy, Milana Dudieva, Jessica Eye, and former title challenger Cat Zingano. Two of those victories have come by stoppage. She also won three straight fights during TUF, with two of those victories coming by stoppage.
Pena uses an aggressive style, and if she can extend her win streak to five with a victory over Shevchenko, she may finally receive the title shot she's been chasing.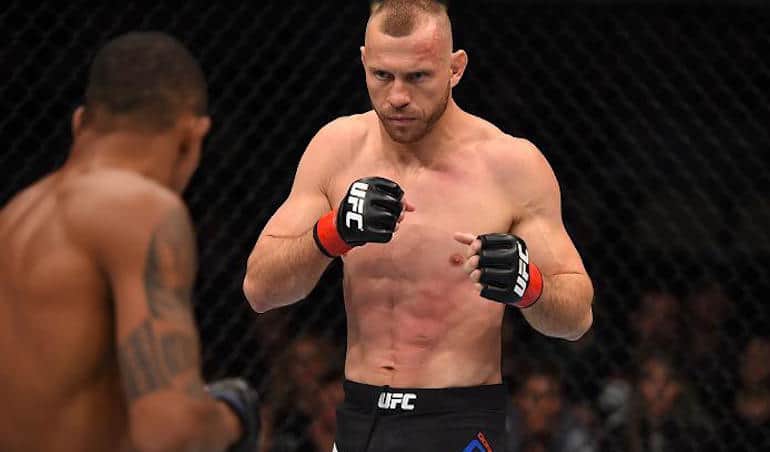 Donald Cerrone
Former lightweight title challenger Donald "Cowboy" Cerrone has gone on a tear since moving up to welterweight in early 2016. He's currently riding a four-fight win streak that includes consecutive stoppage victories over the likes of Alex Oliveira, Patrick Cote, Rick Story, and Matt Brown.
Cerrone just competed last month at UFC 206 in Canada, but his activeness and desire to fight in his home of Colorado has led him to UFC on FOX 23 where he will take on No. 12-ranked Jorge Masvidal.
While a win over Masvidal may not garner an immediate title shot for the No. 5-ranked Cerrone, it will certainly propel him into title contender status. A win would make it five straight for "Cowboy" and another finish would make his streak all the more impressive.
Whether it be a title eliminator or a title fight, a win over Masvidal would do wonders for Cerrone.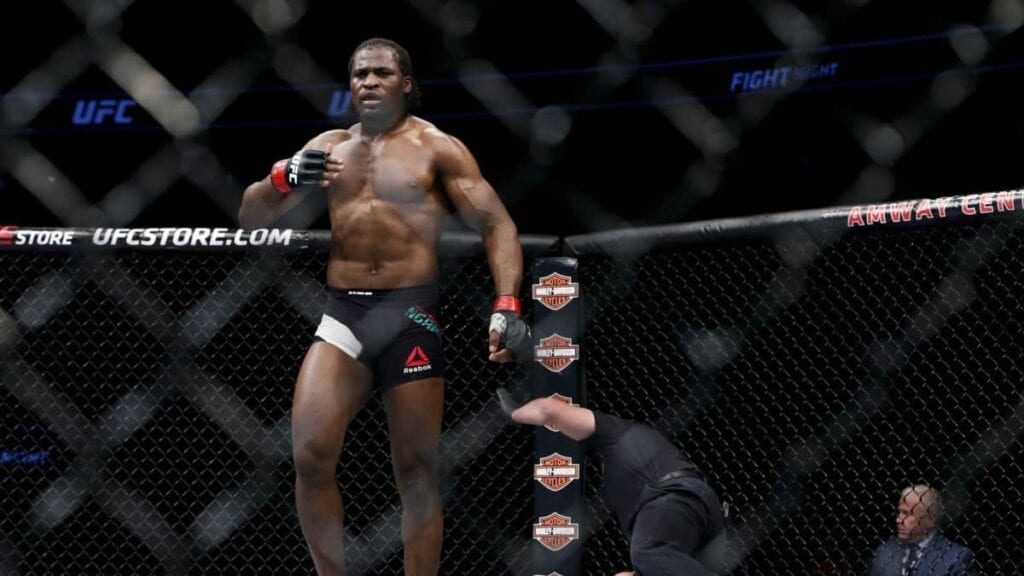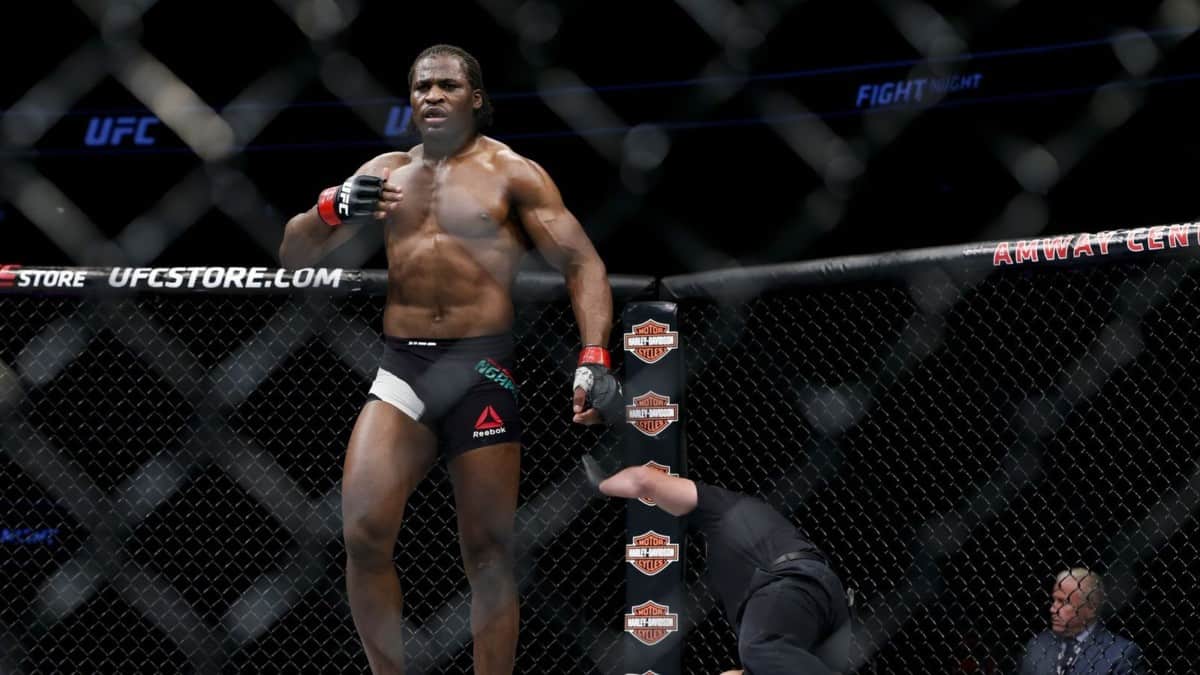 Francis Ngannou
Although he sits at 30 years of age, French-born Francis Ngannou remains a rising prospect in the heavyweight division, and he's justifiably deemed a fighter to watch by many. Currently ranked at No. 10, "Predator" likely isn't fighting for a title shot against former champion and No. 7-ranked Andrei Arlovski at UFC on FOX 23, but he is fighting to continue his rapid rise up the heavyweight ranks.
Ngannou currently holds a professional record of 9-1 and a UFC record of 4-0, with all four of those victories coming by stoppage. Inside of the Octagon, the "Predator" has dispatched Luis Henrique, Curtis Blaydes, Bojan Mihajlovic and Anthony Hamilton.
The 30-year-old has seemingly gotten a steady push from the UFC, and he's certainly added new life to a division that's been in need of some over the last few years. If he can add a victory over a marquee name like Arlovski to his record, Ngannou will transform himself from prospect to legitimate contender.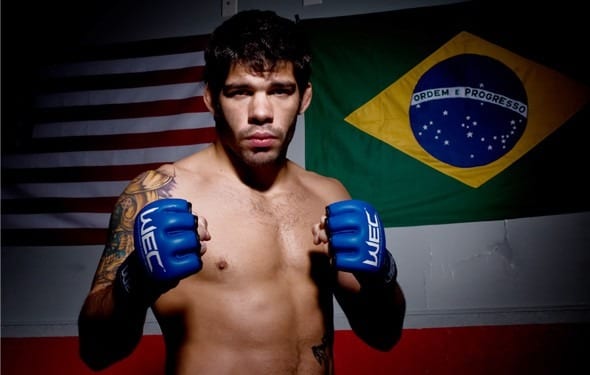 Raphael Assuncao
With Cody Garbrandt recently dethroning Dominick Cruz to become the bantamweight champion, the men's 135-pound division is currently wide-open. "No Love" will next defend his title against former champion TJ Dillashaw later this year, but UFC on FOX 23's fight between No. 4-ranked Raphael Assuncao and No. 7-ranked Aljamain Sterling remains important nonetheless.
Assuncao was previously riding an impressive seven-fight win streak that included victories over Dillashaw and Bryan Caraway, but his momentum was recently slowed when he dropped a decision to Dillashaw in their rematch at UFC 200.
If he can take out a prospect in Sterling in impressive fashion, however, Assuncao will put his name right back into the title picture.
The Brazilian will certainly be looking to get back to his winning ways and once again prove to fight fans that he ranks amongst the best 135 pounders in the world.
Aljamain Sterling
Long Island's Sterling is also coming off of a loss, but prior to that he was riding a four-fight win streak that included three stoppages over Hugo Viana, Takeya Mizugaki, and Johnny Eduardo.
At just 27 years of age, "Funkmaster" is a legitimate prospect, and a marketable one at that. He isn't afraid to open his mouth and his fighting style is an exciting one, where a strong wrestling background is combined with an unorthodox and unique striking skill set and a dangerous submission game.
Sterling is a fighter always in search of a finish, and if he can add a win over a proven bantamweight like Assuncao to his record, he will likely be given a big fight. His marketability could also aid him if he is victorious, as the UFC may look to push him towards a title shot if he can build a new win streak in the near future.