Six Possible Opponents For Ben Askren's UFC Debut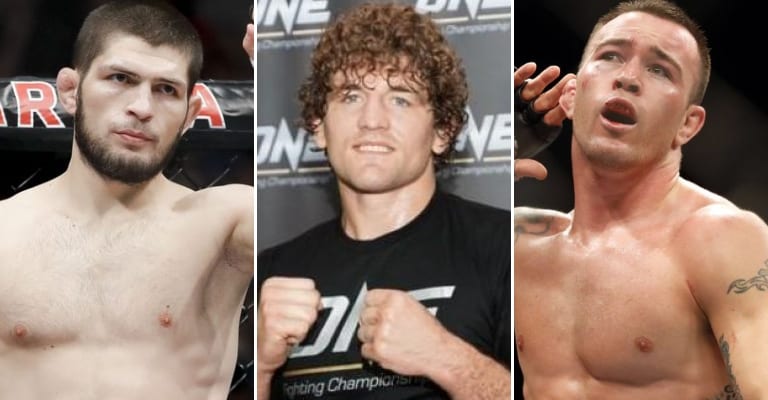 On the heels of MMA's first ever 'trade,' both Ben Askren and Demetrious Johnson will have a new arena of combat to conquer.
As news broke yesterday of the proposed mega-trade that would send ONE Championship champion "Funky" to the UFC in exchange for "Mighty Mouse", social media exploded with opinions.
Fans and media members alike are now left to wonder, what's in store for Askren as he finally makes his way to the world's largest MMA promotion? Will he be competing at welterweight? Will be drop down in weight and compete at 155 pounds?
These are all relevant issues to ponder. However, the most compelling question regarding Askren right now is who will welcome the unbeaten grappler to the Octagon?
Like always, we here at LowkickMMA have done the legwork for you. Here is our list of six fighters who could welcome "Funky" to the UFC.
The list starts here, enjoy.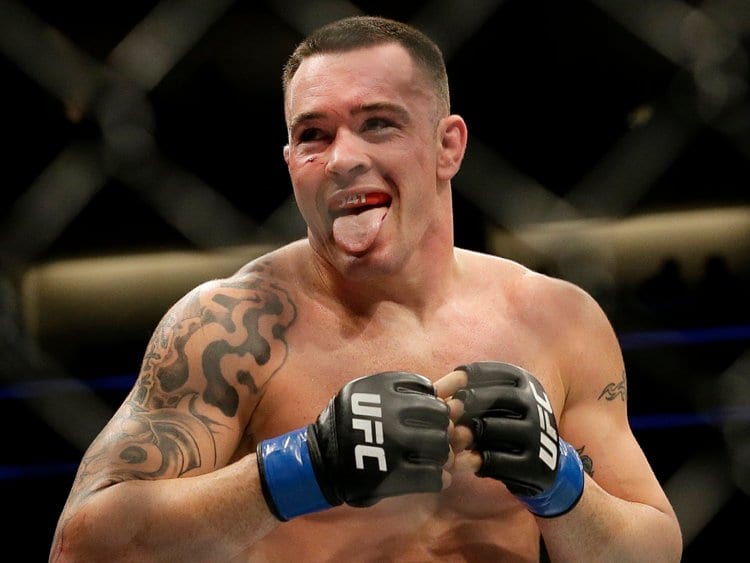 Colby Covington
This one seems like a foregone conclusion. Both Askren and interim welterweight champion Colby Covington have already started taking shots at each other over social media.
The one thing that could stop Covington from welcoming Askren to the Octagon is "Funky's" college wrestling teammate and good friend, welterweight champion Tyron Woodley.
Woodley and Covington have some unfinished business to attend to first. If Colby beats "The Chosen One" that would set up an even bigger and more lucrative grudge match with Askren.
More than likely these two will face each other at some point in their careers. Will it be Askren's debut UFC fight? We'll wait and see.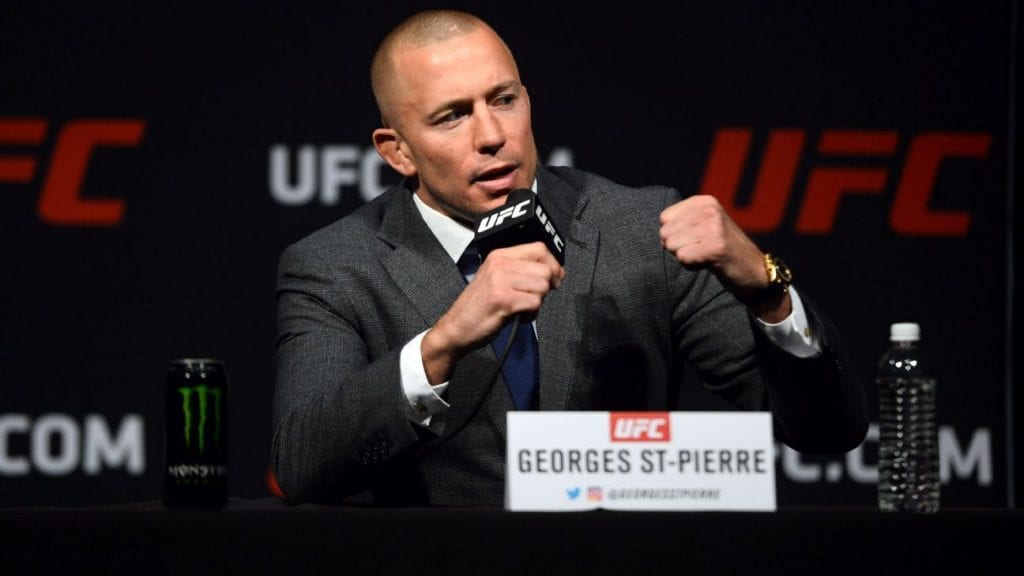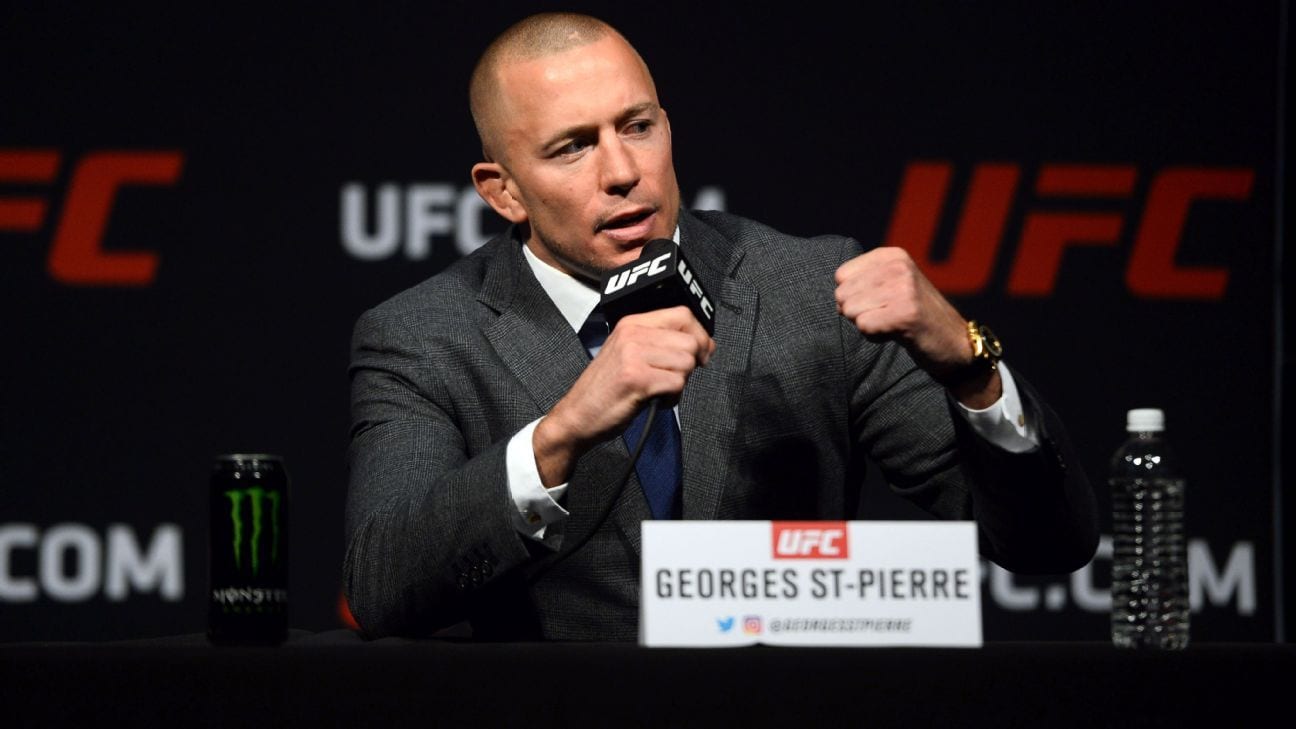 Georges St-Pierre
A match-up between Ben Askren and Georges St-Pierre is something diehard fans have salivated over for some time. Is it finally on the precipice?
Just three months after Askren defeated Andrey Koreshkov to retain his welterweight title at Bellator 97 in July of 2013, St-Pierre walked away from the sport.
Many people, including myself, figured that ended any chance of GSP fighting Askren. But here we are just five short years later and we may get to see this dream match-up after all.
Given that St-Pierre and Askren are in a similar semi-retired state of their career's, this could be the perfect fight to book to welcome the "Funky" one to the Octagon.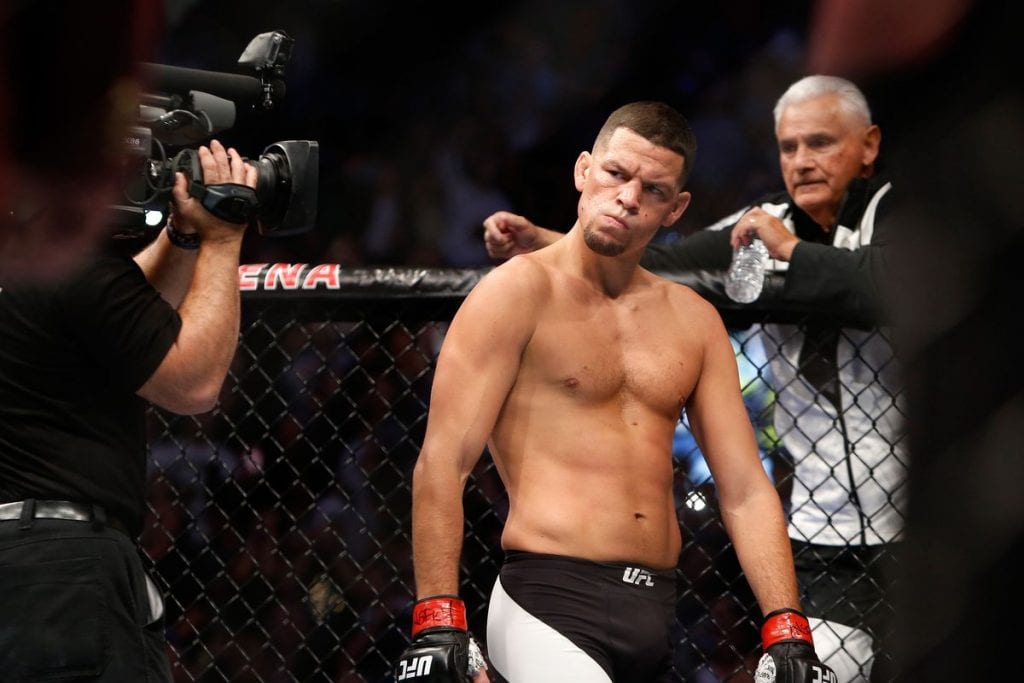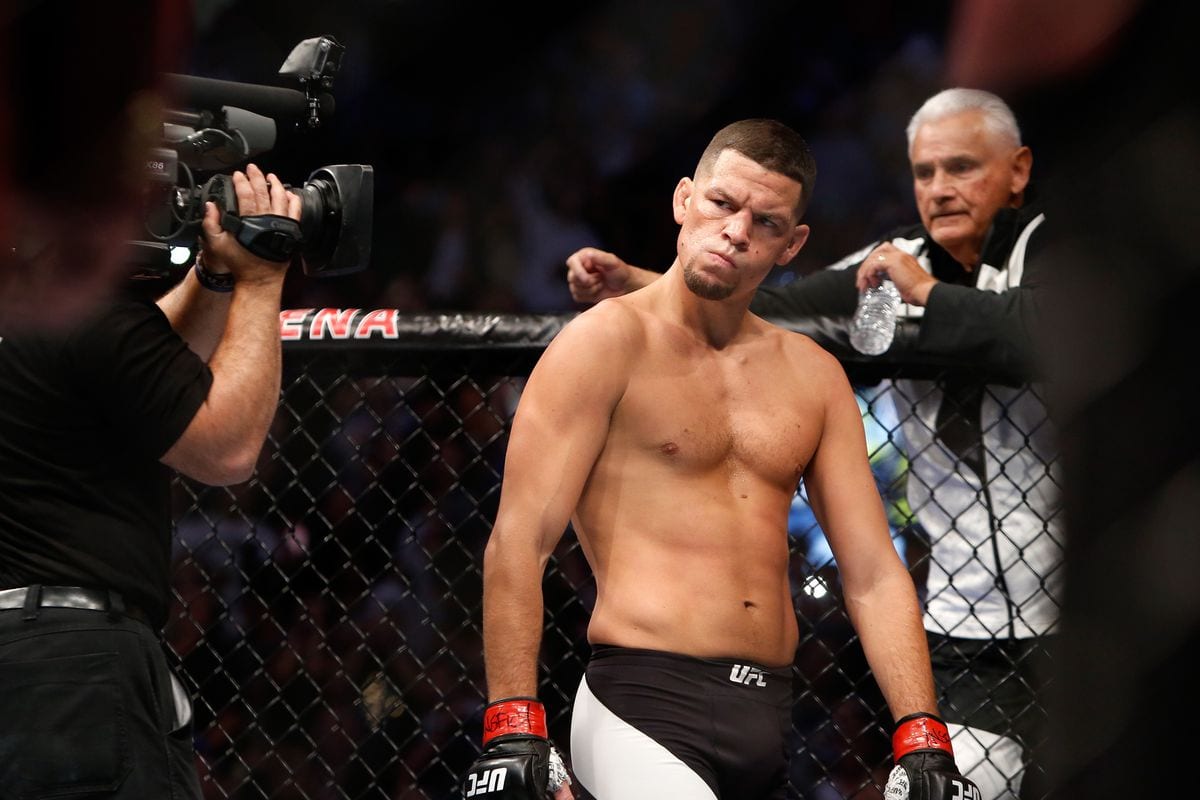 Nate Diaz
Why not Diaz?
It looks like it's going to take a big-time fight to lure the younger Diaz back to the Octagon. How about Askren?
When Dustin Poirier was forced to pull out of UFC 230 with an injury, fans lost one of the most anticipated lightweight fights of the year. Diaz and Poirier would have no doubt been an entertaining scrap.
Perhaps there is a silver lining though. Since Nate is ready and willing to fight (the right opponent) why not offer up Askren to the Stockton bad boy?
A Diaz-Askren bout is sure to entertain but given "Funky's" ability to talk up a fight, the build-up could be epic.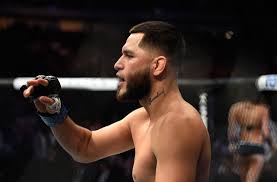 Jorge Masvidal
""Gamebred" has been lobbying the UFC for a high-profile fight; could Askren be the big fight Jorge Masvidal is seeking?
Masvidal has long been one of the welterweights most talented fighters. That being said, I believe he has been underrated and underappreciated for far too long.
"Gamebred" more than held his own when he faced feared BJJ grappler Demian Maia at UFC 211. Although he lost, Masvidal displayed a level of grappling that only a few posses.
As of today (Oct 25, 2018) Masvidal is not booked in an official fight. If the 'trade' does become finalized and Askren becomes a UFC fighter, a "Funky" Ben vs "Gamebred" match-up could make sense.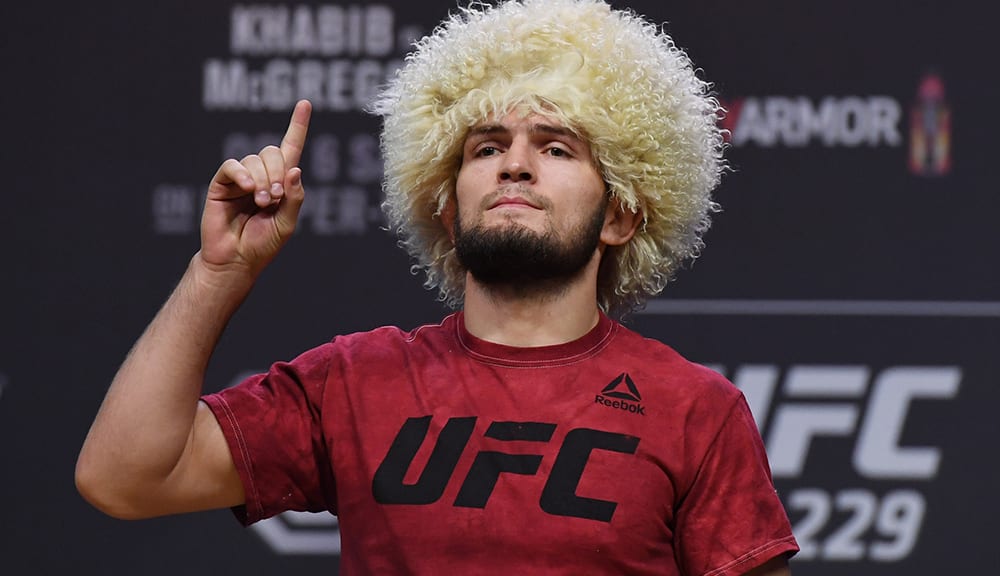 Khabib Nurmagomedov
Nurmagomedov might be the most obvious choice to welcome Ben Askren to the UFC.
Not only is Khabib the reigning unbeaten lightweight champion, but he is probably the only fighter who can match Askren's wrestling prowess lick for lick.
The potential hang-up here would be weight class. That is what division would these two fight in?
Khabib is a good sized lightweight, he would make a pretty undersized welterweight. However, Askren isn't a terribly big 170 pounds so these two should easily be able to come to an agreed upon weight to fight at.
Like Covington, I believe its a foregone conclusion that Khabib and Askren will fight each other. The real question is whether or not the UFC will go all in on "Funky" and give Askren an immediate title shot.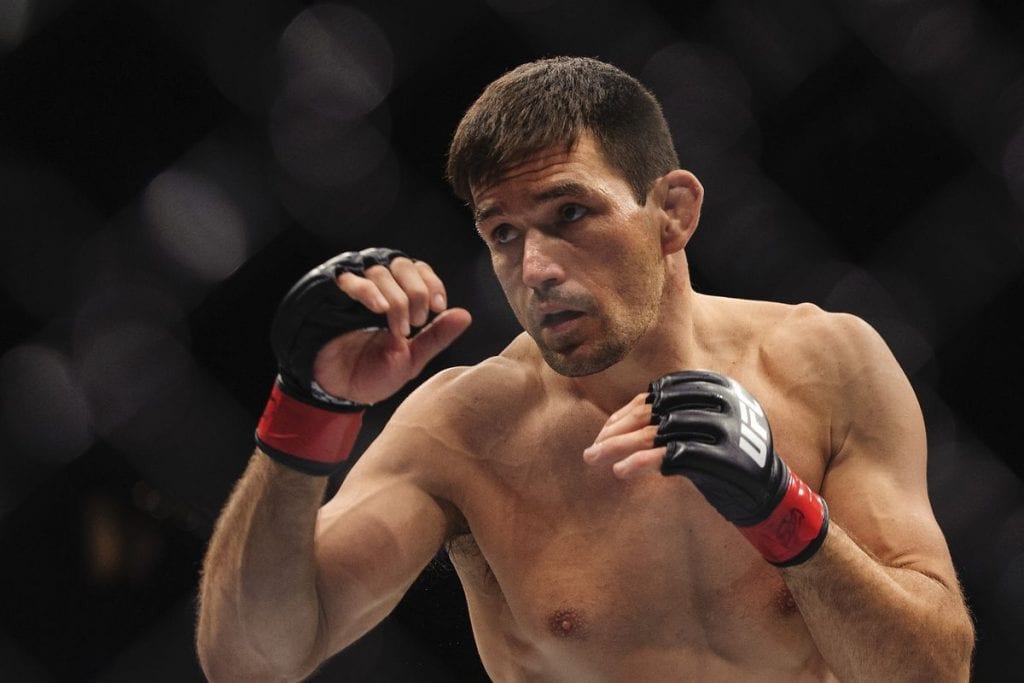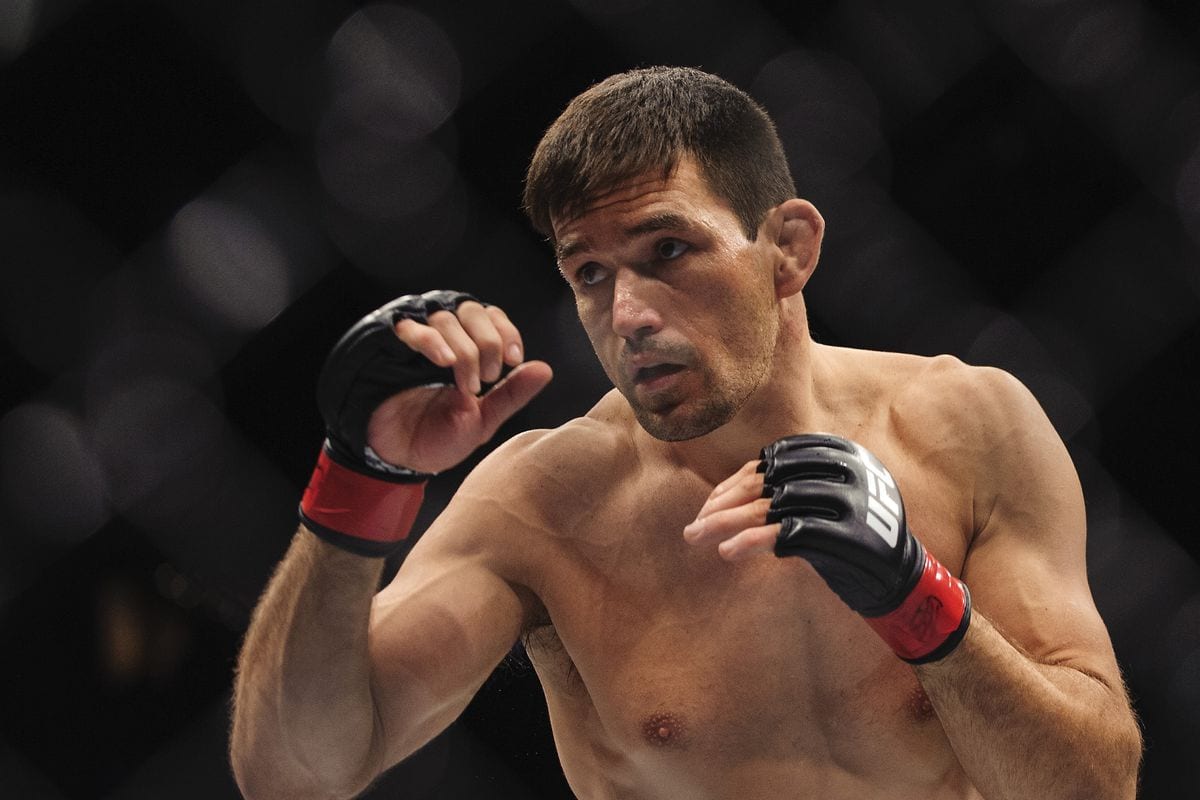 Demian Maia
Khabib may be the only fighter who can match Askren's wrestling chops, but how about the BJJ department?
Maia is widely considered one of the best BJJ practitioners in the game today. His accomplishments speak for themselves. Styles make fights, and I can't think of a better clash of mat styles than Askren vs. Maia.
In Maia, you have one of the best BJJ competitors to ever step foot in the Octagon. In recent years he has worked tirelessly to improve his striking game, and he has had great results.
Askren's game is no secret. He is looking to take you down, control you, and beat you up as only "Funky" Ben can.
18 men have tried and 18 men have failed. Who will be the first opponent to welcome Askren to the UFC Octagon? Can any of them end the 'Funk?'