Sometimes, the UFC shoots itself in the foot with problems that were easily avoidable.
Whether it's just bad matchmaking or more nefarious issues, the UFC has gone into crisis mode more often than they'd like to admit, and it seems like its been happening with concerning regularity lately.
With mainstream media attention and publicity at an all-time high, the UFC needs to learn from their mistakes of the past to ensure a better product, but even as the world's best MMA promotion by a wide margin, they could sometimes do much better in dealing with the curveballs the notoriously volatile fight game throws their way.
We broke down the six biggest messes the UFC could have easily avoided, and the results may surprise you: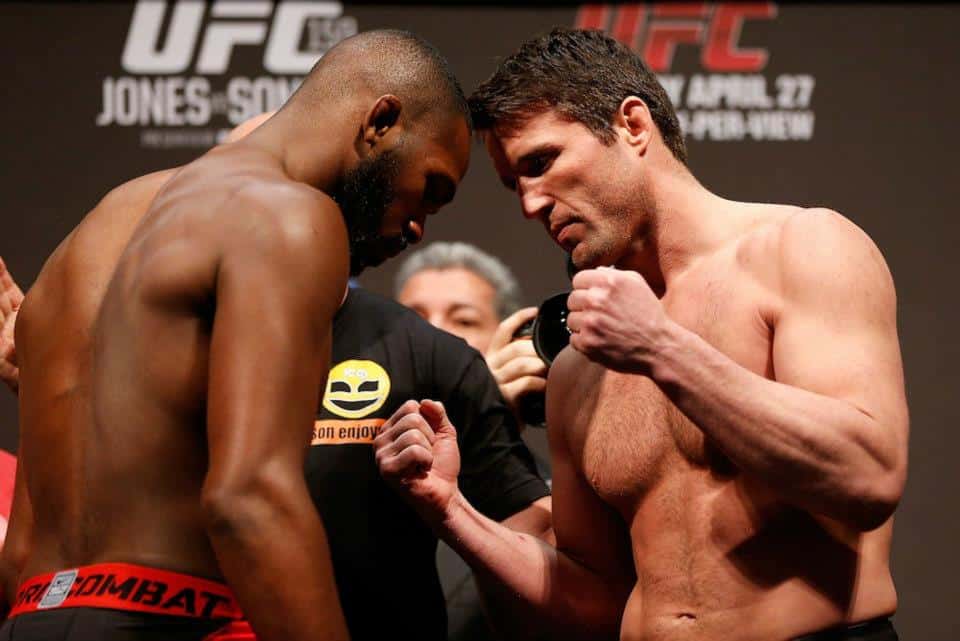 6. Jon Jones vs. Chael Sonnen
This match-up never made sense in the first place, yet the UFC insisted on putting it together.
They tried it at UFC 151 on short notice after Dan Henderson was forced out with a knee inury, which Jones declined. The UFC then canceled the entire card altogether.
Ignoring fate, they put on the fight at UFC 159 instead, and Jones predictably smashed Sonnen in the first round. However, Jones did break his toe in a freak accident while defending a takedown, and one wonders whether Sonnen could have won the belt had the bout gone past the first round. Jones' big toe was completely broken in the most grotesque way; he had snagged it in a tear in the Octagon canvas.
But the writing was on the wall the entire time the UFC insisted on putting together a Jones vs. Sonnen title fight.
They tried to punish Jones for not accepting the bout on a week's notice, yet in reality, it was the fans and other fighters on UFC 151 who were punished.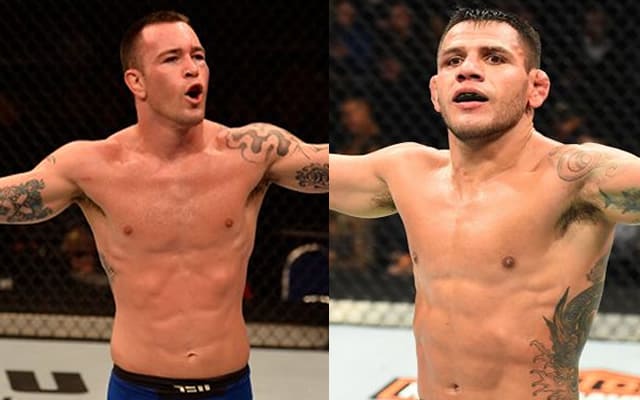 5. Rafael Dos Anjos vs. Colby Covington
While this will surely be a great fight, the fact that it's for the interim welterweight belt is a little ludicrous when the actual welterweight champion says he will be looking to defend his belt just two months later.
Fans embraced the matchup, which is set to take place at UFC 225 in Chicago on June 9. Woodley himself has recently said he is targeting his comeback at UFC 226, making the interim title kind of pointless.
It does set up a big fight with either RDA or Covington with UFC gold around their waists. A fight between Woodley and either man would be an incredible matchup.
But it's just another shortsighted move on the UFC's part that will likely create confusion as to who is champion, and if Woodley is truly looking to compete on the blockbuster UFC 226 card, the UFC should have picked either dos Anjos or Covington and made a normal title fight.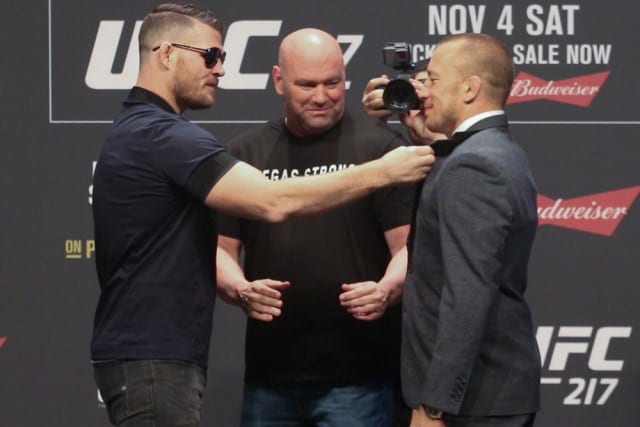 4. Bisping vs. GSP after Romero vs. Whittaker
Another good example of confusing the heck out of a division for no good reason.
Whittaker won some form of the UFC middleweight belt while 'injured' Michael Bisping prepared to fight former welterweight champion Georges St-Pierre.
Whittaker emerged victorious but his title has been largely ignored and underpromoted by the UFC as he's been on the sidelines recovering from a knee injury and a staph infection. The worst part is, GSP ended up just vacating the belt weeks after winning it, so the whole middleweight division is in a state of chaos.
An interim title should only be administered if the current champion has been injured for longer than at least a year. Creating one just to generate more interest in a particular card just dilutes the meaning of the belt, leaving the UFC with confused fans and disgruntled fighters.
3. Brock Lesnar at UFC 200
The UFC was so desperate to get Brock Lesnar on UFC 200 that they were willing to overlook possible steroid use considering Lesnar had been back in the WWE for quite some time.
Banking on the nostalgia of Lesnar's UFC 100 thrashing of Frank Mir, they likely overlooked the possibility that he may not pass a USADA test, and he didn't. He was granted a waiver to not have to re-enter the testing pool for the required six months for returning fighters, and that should have been a huge red flag right there. His win over Mark Hunt was rightly changed to a no contest when news arrived Lesnar was on banned estrogen blockers.
If only the UFC had been more patient with Lesnar's return, that no contest and the resulting suspension could have been avoided. There had to be at least some suspicion that he could have been using performance enhancing drugs, as the WWE isn't bound by USADA rules and testing.
A rushed hype job that all amounted to nothing except for a huge, greasy payday, and yet another avoidable mess the UFC got itself into needlessly.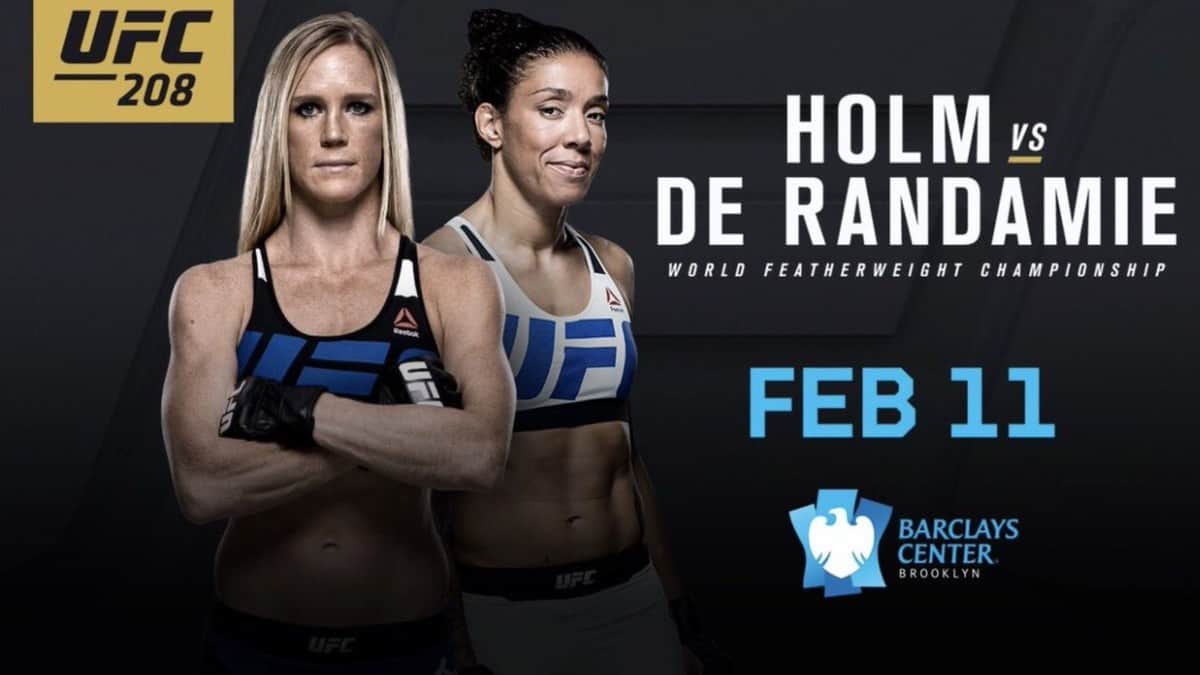 2. Germaine De Randamie vs. Holly Holm At UFC 208
What a perfect waste of UFC gold.
De Randamie defeated Holly Holm for the inaugural UFC women's featherweight belt, but strangely wouldn't defend her title against Cris Cyborg, the fighter whom the division was built for.
De Randamie's reasoning was that Cyborg was a cheater, and she didn't want to compete against a cheater. But you can't turn down a fight as UFC champion, and the promotion furiously responded by stripping her of the belt. She hasn't fought in the UFC since.
Another instance of the UFC rushing something to save an injury-ravaged card because a title fight always bolsters a card – or so the UFC seems to believe.
But this situation ended up being such a mess. Waiting a little longer until Cyborg could have taken her rightful spot in the first women's 145-pound title fight would have helped to avoid all of this.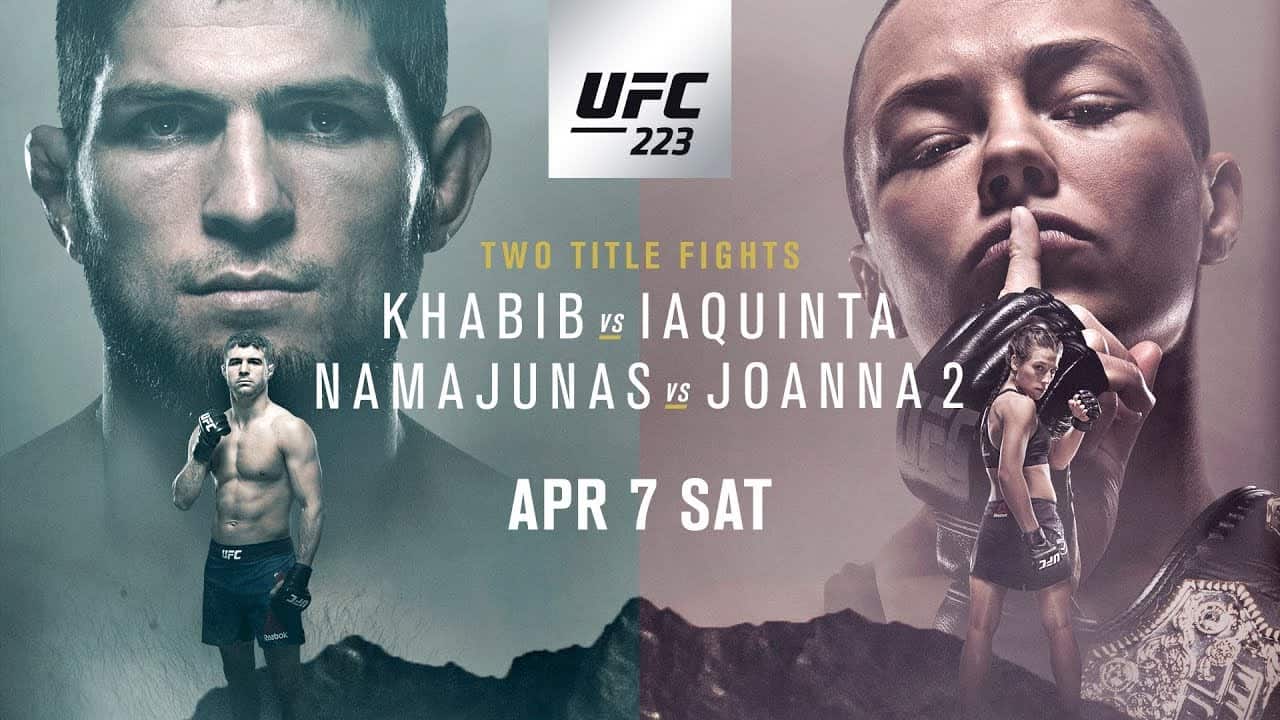 1. Tony Ferguson/Max Holloway/Anthony Pettis/ Paul Felder/Al Iaquinta vs. Khabib Nurmagomedov
The main event of UFC 223 had been doomed before.
Several times before, actually.
So it should have come as little surprise that then-interim champion Tony Ferguson was pulling out with a freak injury just a week before the fight. Except the news broke on April Fool's Day, and there was initial uncertainty over its viability.
It was true; Ferguson was off the card. Then Max Holloway, the UFC featherweight champion, came to save the day on extremely short notice. His nutritionist had even commented how big of a weight cut this was for Holloway.
Then Holloway was deemed medically unfit to compete due to this massive weight cut, just a day before the fight with Nurmagomedov for the UFC lightweight belt. The UFC scrambled and was unsuccessful in booking short-notice replacements in Anthony Pettis and Paul Felder.
It ended up being Al Iaquinta who saved the day. Although he predictably lost on extremely short notice, Iaquinta put up a good showing and went five rounds with the undefeated lightweight.
The past had showed the UFC to prepare for this anytime Ferguson and Nurmagomedov are set to headline. It's happened multiple times before. Next time, if there is one, they should probably have another top five lightweight on the card, because this is bound to happen again.