Last night's (Sat., May 12, 2018) UFC 224 from the Jeunesse Arena in Rio de Janeiro, Brazil, ended up being an entertaining night of fights full of violent knockouts and gutsy performances.
The Brazilian crowd was treated to many a victory by their countrymen and women, and Amanda Nunes retained her bantamweight title with a brutal fifth-round stoppage of Raquel Pennington.
A former welterweight continued his ascent up the middleweight ladder with a narrow victory and Mackenzie Dern also shut up all the naysayers who chided her for coming in seven pounds overweight (kind of).
Overall, UFC 224 made for a great night of fights. Let's take a look at what we're left with the morning after with the five biggest takeaways from the event.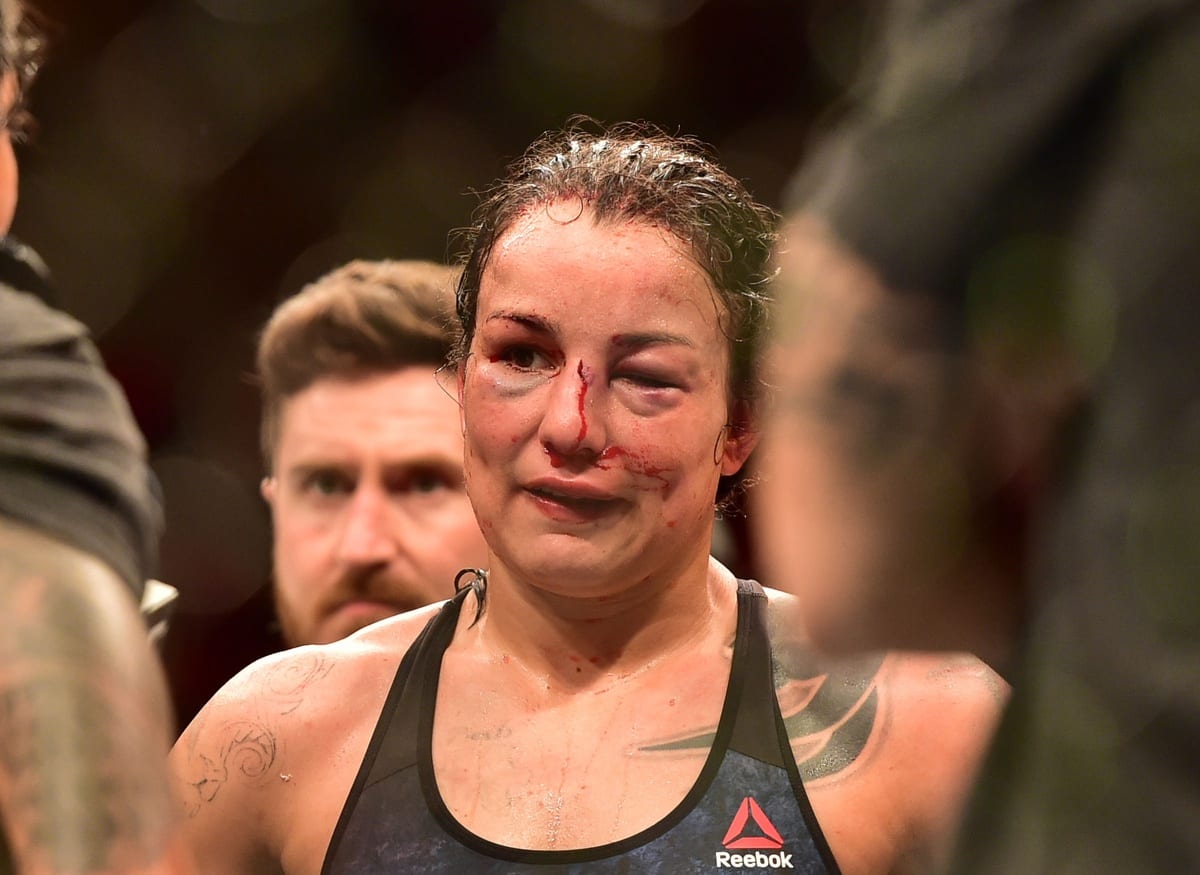 6. Raquel Pennington Needs New Cornermen
Pennington did her best and hung in there for over four rounds against Nunes, who otherwise dominated the challenger and bloodied up her face.
Despite the damage Pennington accrued as well as her telling her cornermen that she was done, it was the referee who ultimately saved Pennington from more needless damage, ubt not before she absorbed a ton of just that.
It's the corner's job to know when to protect a fighter from themselves, as fighters usually will opt to fight on. Pennington actually told her corner that she was done, yet they still sent her out just to get turned into a bloody mess in the fifth round.

"Rocky" really needs to find better cornermen, because the incident could have put her livelihood in peril.