Last night's (Sat., May 12, 2018) UFC 224 from the Jeunesse Arena in Rio de Janeiro, Brazil, ended up being an entertaining night of fights full of violent knockouts and gutsy performances.
The Brazilian crowd was treated to many a victory by their countrymen and women, and Amanda Nunes retained her bantamweight title with a brutal fifth-round stoppage of Raquel Pennington.
A former welterweight continued his ascent up the middleweight ladder with a narrow victory and Mackenzie Dern also shut up all the naysayers who chided her for coming in seven pounds overweight (kind of).
Overall, UFC 224 made for a great night of fights. Let's take a look at what we're left with the morning after with the five biggest takeaways from the event.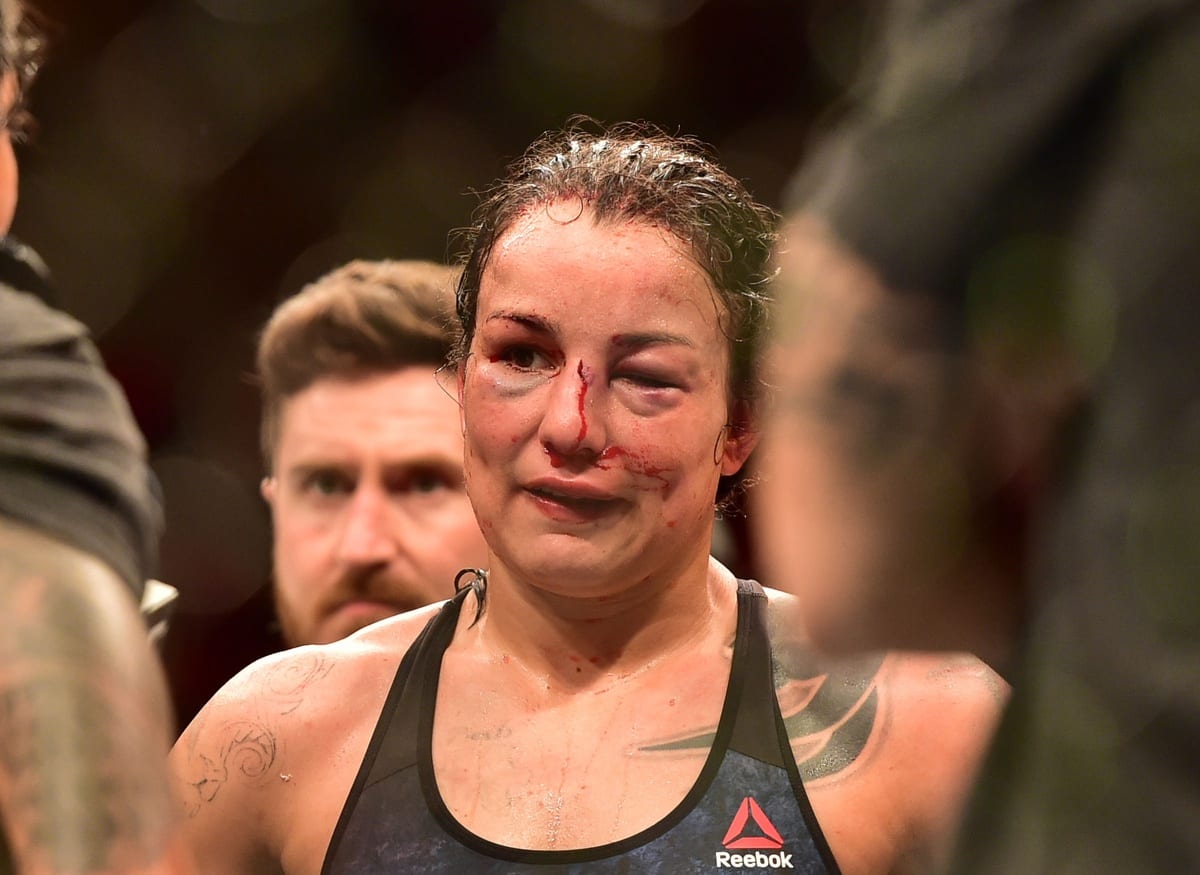 6. Raquel Pennington Needs New Cornermen
Pennington did her best and hung in there for over four rounds against Nunes, who otherwise dominated the challenger and bloodied up her face.
Despite the damage Pennington accrued as well as her telling her cornermen that she was done, it was the referee who ultimately saved Pennington from more needless damage, ubt not before she absorbed a ton of just that.
It's the corner's job to know when to protect a fighter from themselves, as fighters usually will opt to fight on. Pennington actually told her corner that she was done, yet they still sent her out just to get turned into a bloody mess in the fifth round.
"Rocky" really needs to find better cornermen, because the incident could have put her livelihood in peril.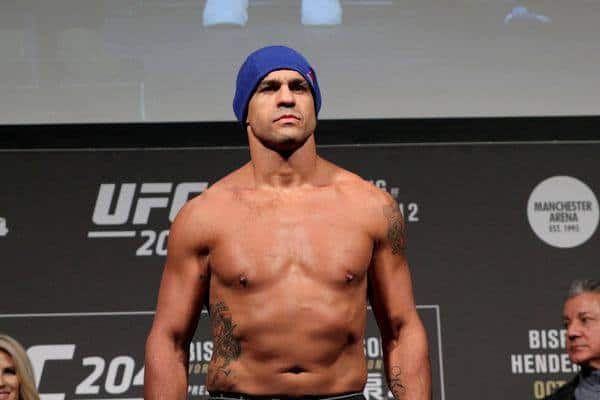 5. Farewell, Vitor Belfort
Brazilian UFC legend Vitor Belfort said UFC 224 would be his last fight, win or lose.
Unfortunately for "The Phenom," that ended up being a loss, as he received another front kick that knocked him out cold, this time courtesy of Lyoto Machida.
Almost identically to Anderson Silva back at UFC 126, Machida uncorked a front kick a minute into round two that immediately dropped and put Belfort away. Machida didn't even need any follow-up shots; Belfort was done.
After an amazing career with championship belts and incredible knockout victories spanning three weight classes over two decades, "The Phenom" has nothing left to prove, and as a heavyweight tournament winner as well as former light heavyweight champion, Belfort had an unparalleled run in the UFC.
Belfort would also fell his own set of victims with head kicks, knocking out Luke Rockhold, Michael Bisping, and Dan Henderson prior to his recent decline.
Thank you, Vitor Belfort, for decades of unbridled violence.

4. Return Of "The Dragon"
Machida set the way-back machine on Saturday in front of his native Brazilians and front kicked Belfort into retirement. Much had been made about both men being at the tail end of their respective careers, but it was Machida who emerged victorious in a bout between two UFC legends.
Machida is now on a respectable two-fight win streak and is now likely a top ten middleweight again after front kicking Belfort into oblivion.
It seems like just yesterday when Machida was getting knocked out left and right. Now, "The Dragon" has breathed fresh air into a deflated career. Just a massive win for the former light heavyweight champion.
Somehow, Machida keeps clawing his way back into relevance. A fight against fellow UFC 224 combatant "Jacare" Souza seems appropriate for both men after Saturday night.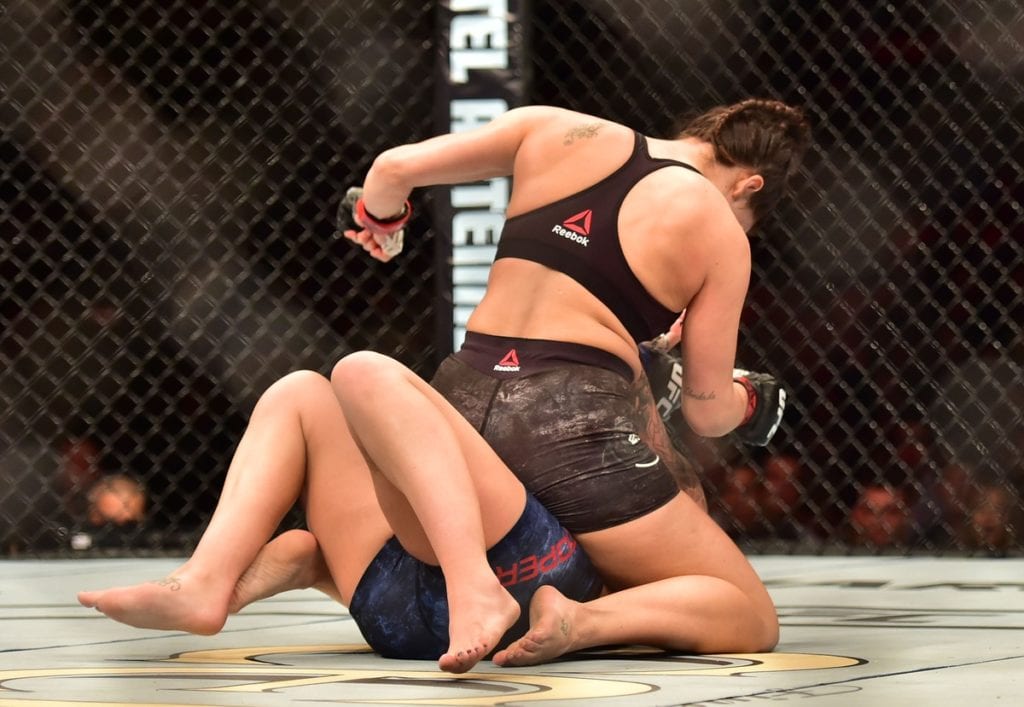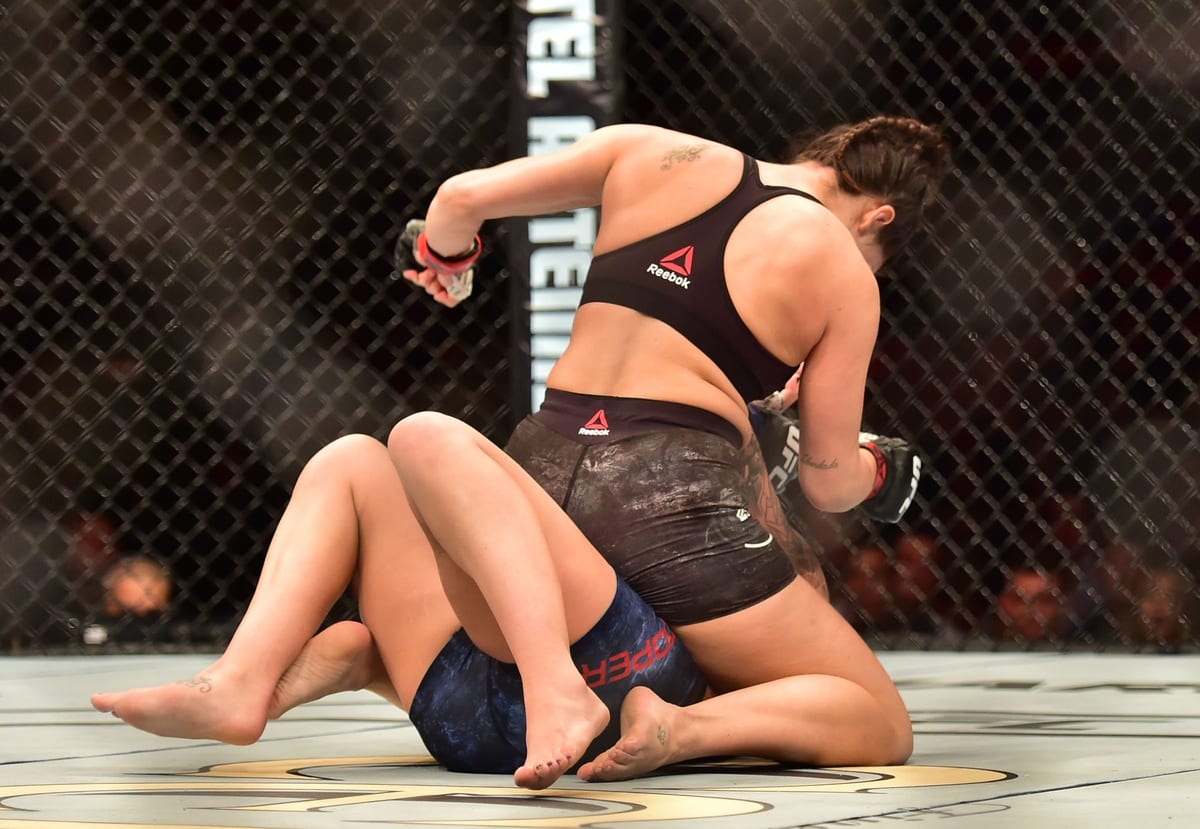 3. Mackenzie Dern Missed Weight Big & Still Won Big
Questions emerged about Dern's dedication and focus after coming in overweight for the third time in her MMA career, this time seven pounds over the strawweight limit.
However, Dern silenced all the haters, her opponent included, after dropping Amanda Bobby Cooper with a wicked overhand right before choking her out in the very first round.
Dern tore right through Cooper with ease, and once she straightens out her weight cutting issues, the submission specialist is destined to be a star, and possibly even champion.
Hopefully Dern can get her weight cutting issues under control because at 7-0, the jiu-jitsu ace is really coming into her own as a mixed martial artist.
The strawweight division is in desperate need of new blood, and Dern's performance at UFC 224 legitimized the promotion's efforts to make Dern a star.
Dern is certainly doing her part, and with the lack of depth at this newly created weight class, she could find herself fighting for UFC gold within her next few fights.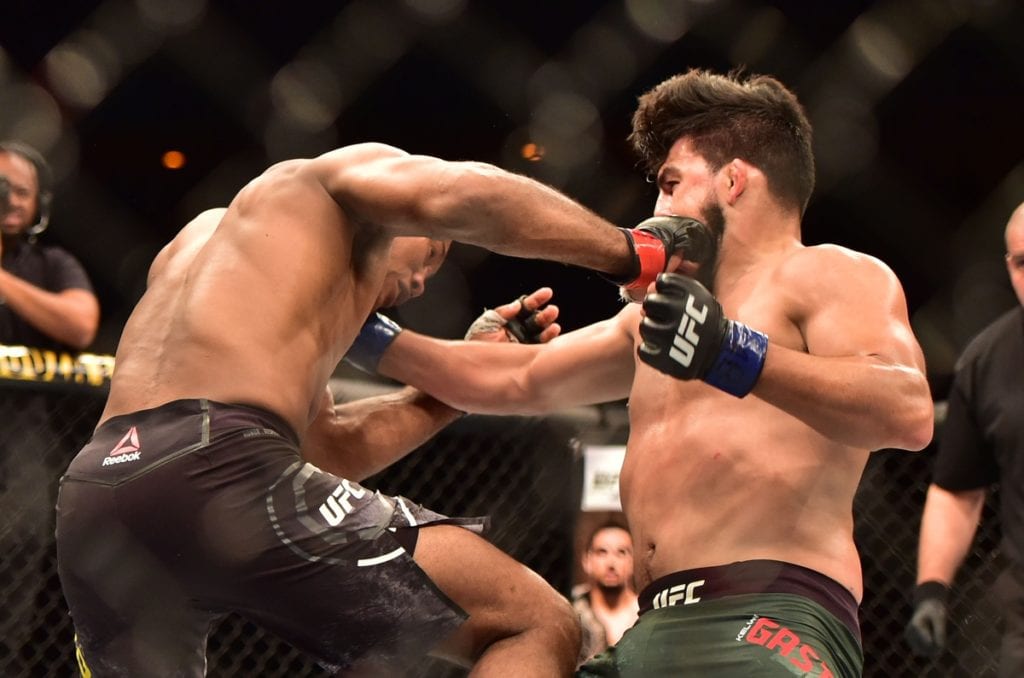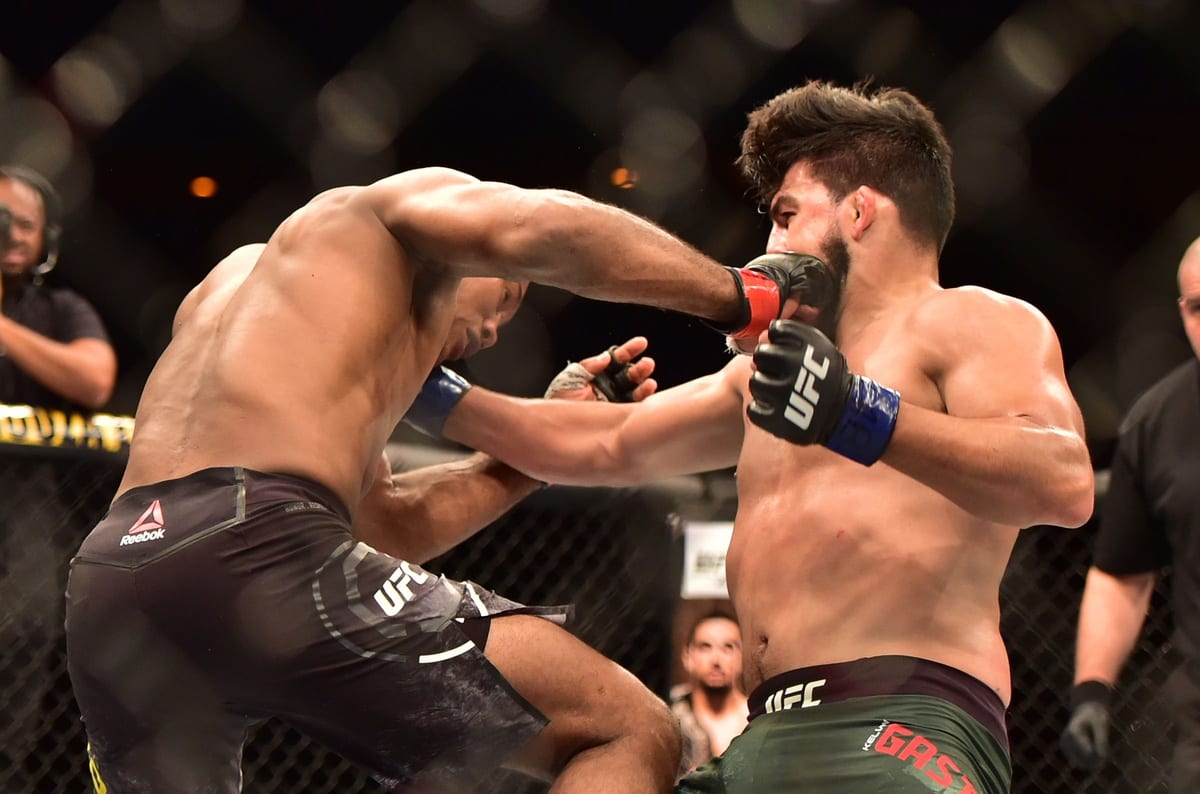 2. Kelvin Gastelum Squeaks Past "Jacare" But Continues Upward Ascent
Gastelum's run through the middleweight division nearly hit another bump in the road against "Jacare," but the former welterweight and The Ultimate Fighter winner managed to narrowly defeat the Brazilian by split decision in front of a disappointed partisan crowd.
For a perennially undersized middleweight, Gastelum managed to keep "Jacare's" takedowns at bay, a marked improvement since his submission loss to Chris Weidman last year.
Gastelum landed some good shots but never had his man in the kind of danger that Michael Bisping and Vitor Belfort were in. "Jacare" had trouble getting Gastelum down, which essentially won the American the fight.
It wasn't the prettiest or most dominant performance, but Gastelum still won and is inching ever closer to a middleweight title shot.
He's beginning to be too difficult to ignore; perhaps a fight with the winner of June's Robert Whittaker and Yoel Romero would make the most sense after UFC 224.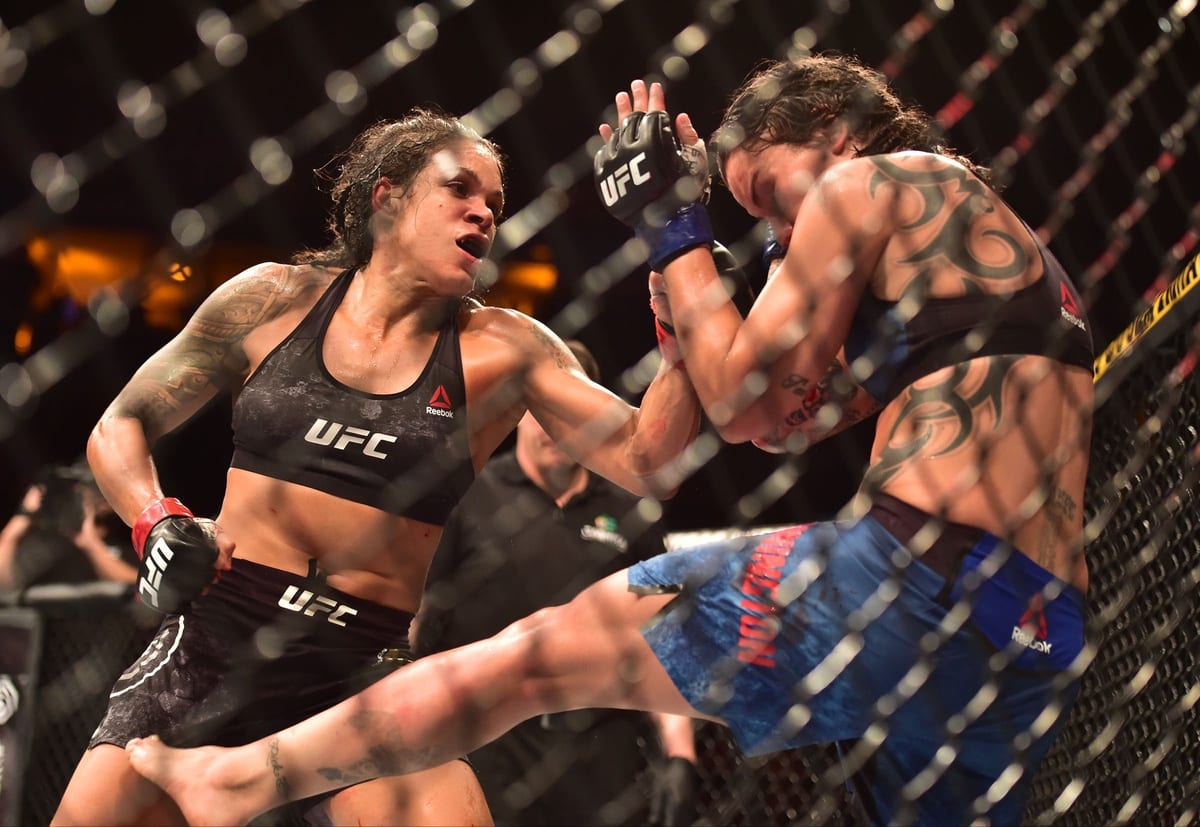 1. Amanda Nunes Deserves The Cyborg Fight – And Dana White's Respect
UFC women's bantamweight champion Amanda Nunes methodically beat down Raquel Pennington in Saturday's main event, eventually breaking her down en route to a bloody fifth-round TKO.
Pennington hadn't fought since defeating Miesha Tate back at UFC 205 in 2016, and her lack of activity over the years showed as the fight wore on.
Nunes worked her leg kicks and mixed in some grappling to pace herself into the championship rounds, which ultimately won her the fight. It's clear that Pennington's inactivity over the last two years affected her performance, but either way, Nunes established her dominance on another bantamweight contender.
The time for Nunes vs. 'Cyborg' is now; both women have cleared our their respective divisions and strike fear into every opponent they fight. Put on this super fight as the UFC builds up some new contenders together at 135 pounds.
It's the biggest women's fight the UFC can make. It's also time for Dana White, who has seemed to forget about promoting one of his most dominant champions in Nunes and even went as far as to trash her in public, to give his respect to one of his best fighters. "The Lioness' may have taken out the promotion's golden goose Ronda Rousey, but that's the ever-evolving fight game. With it far past time for the UFC to realize what they have in Nunes, they should insist on doing today.