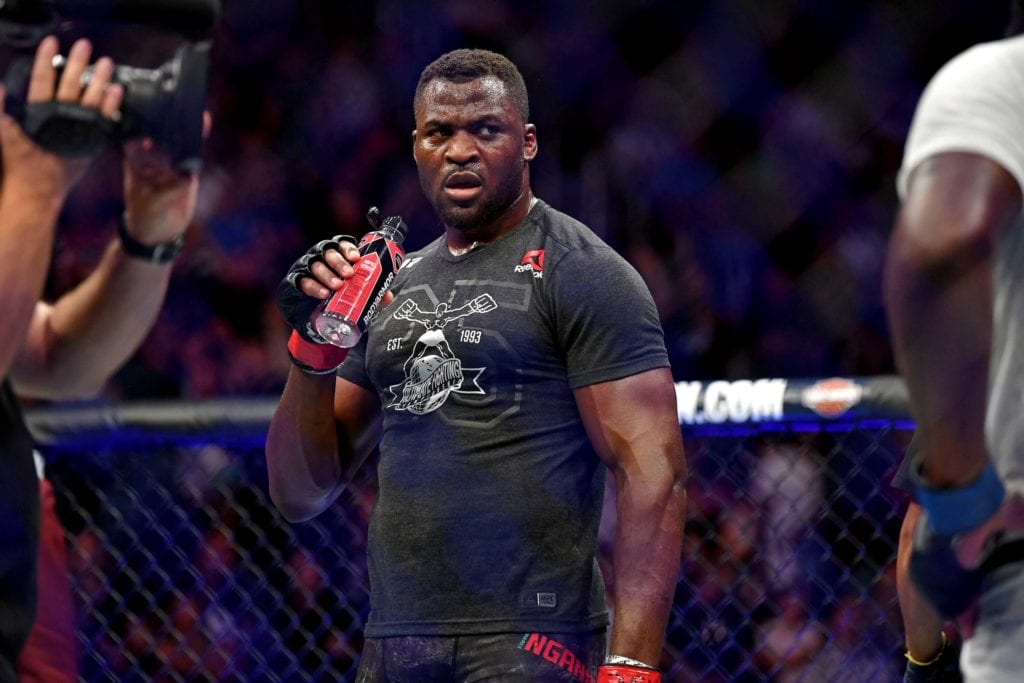 What in the heck happened to Francis "The Predator" N'Gannou?
I cant remember the last time a fighter went from being the most feared man on the planet to a near laughing stock in two fights.
Stipe Miocic may have done more than just beat "The Predator," he may have taken the Cameroonian's will to fight earlier this year at UFC 220. Miocic had the perfect gameplan to defeat N'Gannou; grind the big man down, take him into deep water and drowned him.
N'Gannou showed his inexperience on that night, and although Miocic thoroughly beat him down, most people including myself thought the Cameroonian would learn from that outing and grow as a fighter.
However, there's no other way to say it, N'Gannou looked terrible against Derrick Lewis at UFC 226. Perhaps news will come out that N'Gannou was hurt or he was dealing with a nagging injury that hindered his performance. To that, I can only say I hope so.
Because after watching that painful heavyweight not-so slugfest, you can only wonder what in the heck happened to Francis N'Gannou.
If you enjoyed this story, please share it on social media!