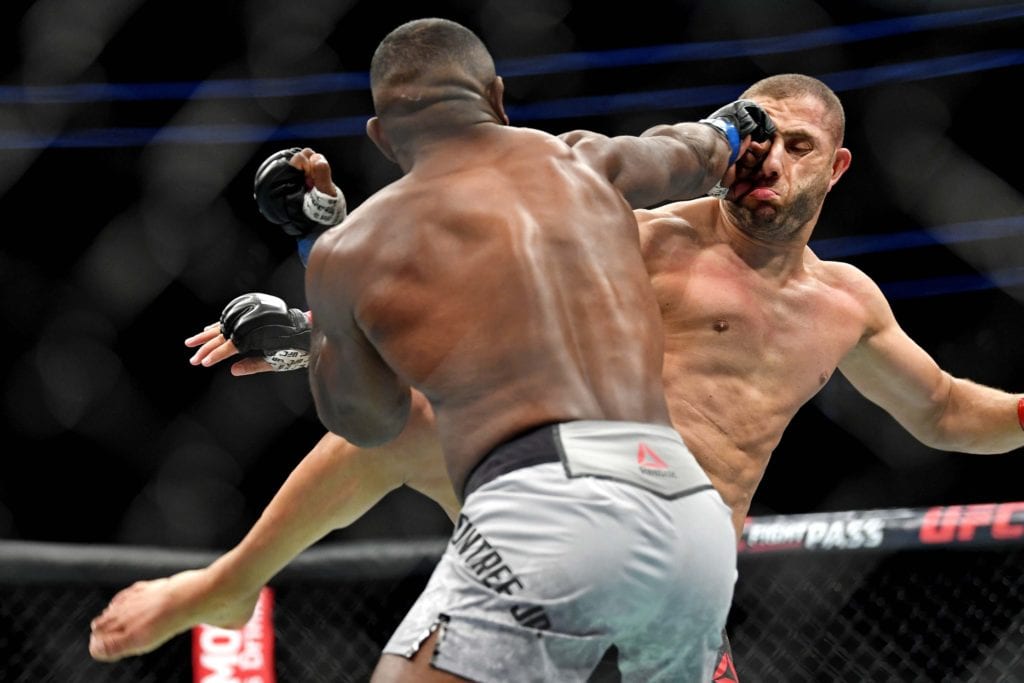 Khalil Rountree Derails Gokhan Saki's Hype Train
Khalil "The War Horse" Rountree Jr. has sure come a long way from his days on TUF 23.
With one thunderous straight punch, Roundtree simultaneously silenced his critics and derailed the Gokhan Saki hype train.
Heading into UFC 226 many prognosticators had written of "The War Horse," some detractors even calling for Rountree to drop to middleweight. Perhaps his performance will earn him some 'Respek' on his name.
With his knockout of Saki, Rountree improves to 7-2(1) and has won three out of his last four fights. Look for the 28-year-old to draw a top 15 opponent in his next outing. If you enjoyed this story, please share it on social media!