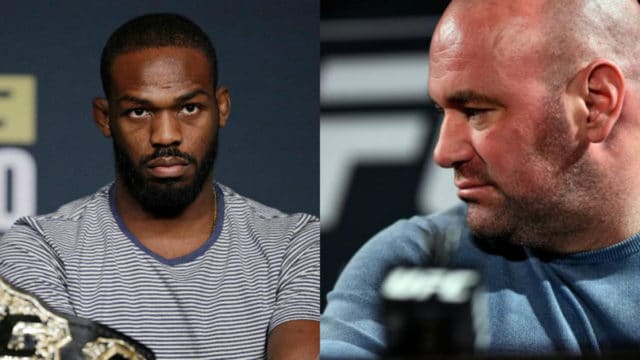 The UFC light-heavyweight title fight that was supposed to headline this weekend's (July 9, 2016) historic 200th event is now shattered. 'Bones' failed a drug test that was reportedly administered in June, and news broke late last night just 72 hours out from the event. The troubled interim champion was meant to be fighting Daniel Cormier in a much-anticipated unification bout, but the USADA (United States Anti Doping Agency) violation has laid waste to plans that were already somewhat last-minute for the milestone event.
After Conor McGregor was yanked from the July 9 pay-per-view rematch with Nate Diaz, Cormier vs. Jones 2 was inserted as the main attraction. Now Mark Hunt will face Brock Lesnar in the main event, so it could be far worse, but the damage done by 'Bones' just days out from the event is immeasurable. So what is the recourse by the promotion? Obviously we need to wait for more information on what/why Jones failed the test, but there are some rather interesting points to consider in the meantime.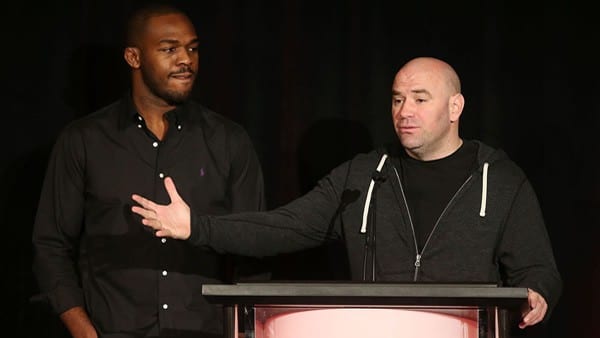 Firstly let's take a look at the USADA testing guidelines for 'out of competition,' which a test that was administered in June would be categorized under. The USADA definition of 'in competition' testing does not come in to play here, as the normal guidelines are six hours prior to the weigh-ins and six hours after the fight's conclusion. This timeline can be changed in some cases. In the case of Jones however, an out of competition test administered in June would not have tested for Cannabis or other recreational drugs.
Substances tested for in OOC screens include gene doping, chemical and physical manipulation, blood and blood component manipulation, hormone use, anabolic agents, anything from the USADA banned substances list, Beta agonists, diuretics/masking agents and hormone modulators. Assuming that USADA haven't grossly extended their in competition time frame, 'Bones" failed test will fall under one of these sections.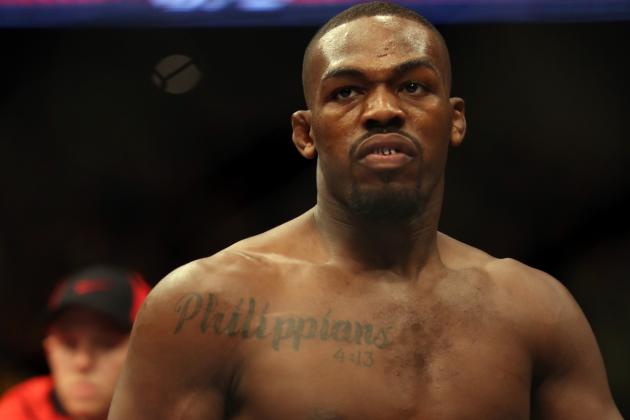 Jones' history with troubles in and out of the sport has been a much debated topic. An early UFC career DUI (driving under the influence) charge highlighted the temptation in the young champion's personal life and how he was being led astray. After receiving a fine and attending some driver's courses, Jones was a free man to continue his assault the division, implementing his savage physicality on seemingly helpless opponents, but it wouldn't be long before trouble came knocking again and the champ couldn't help but answer.
After a UFC 178 media day brawl that saw Jones lose his Nike endorsement and pay a hefty fine from the Nevada Athletic Commission, he failed an out-of-competition drug test by USADA. The fact remains that the cocaine metabolite found in his system should not have been picked up by the OOC test as it's not on that specific banned list, meaning he still fought at UFC 182 and defeated Daniel Cormier.
Then came the most serious blot on Jones' notebook.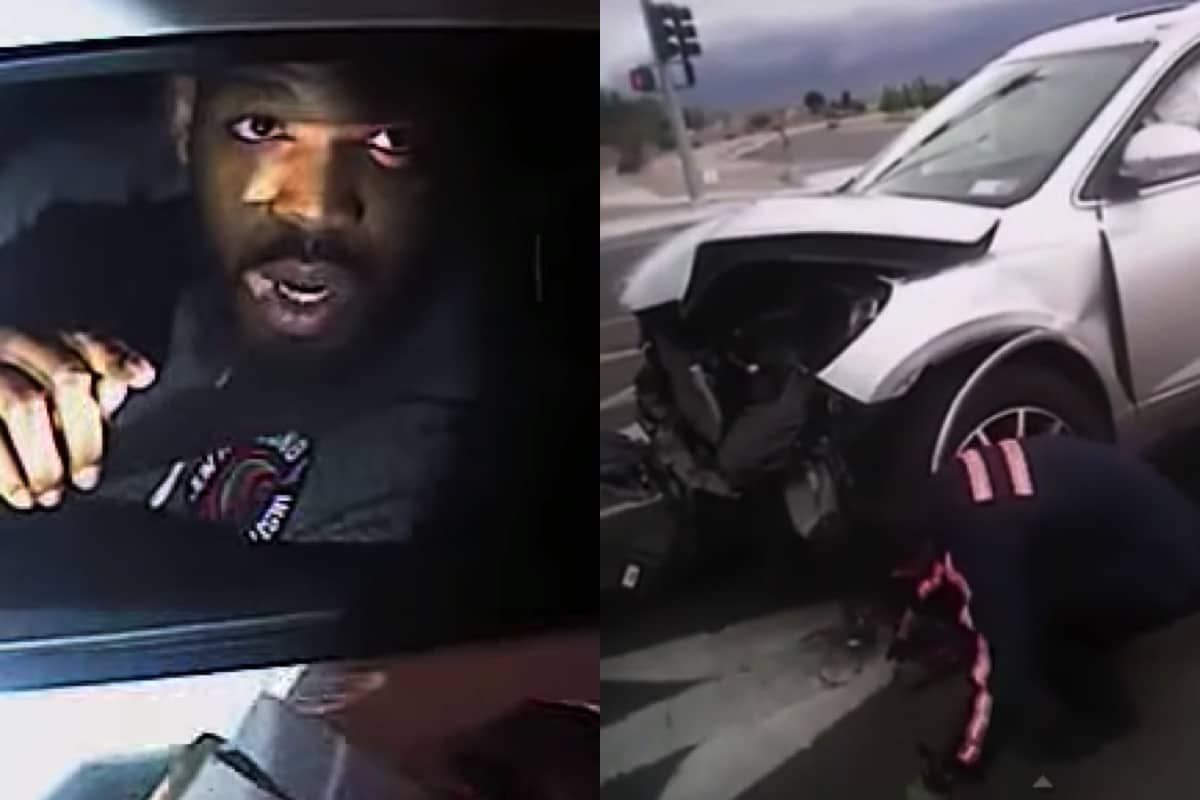 The infamous New Mexico hit-and-run that saw a pregnant woman left on the scene with a broken arm very nearly ended Jones' fighting career. After a lengthy suspension from the UFC and a community service sentence from the New Mexico authorities, Jones was reinstated with 'DC' now ruling the division and instantly reignited their rivalry. The old trolling 'Bones' was back, but the troubled version of the incredibly skilled champion was still ever-present.
A run in with the law led to a video of Jones verbally abusing a police officer following a traffic violation stop. 'Bones' was once again in court on drag racing tickets, he had some more community service added to his growing tally, but again he was still a free man and still able to compete in the UFC. The mixed martial arts community was willing the former kingpin to make it to UFC 197 where he was scheduled to fight Cormier for the title.
Through no fault of his own, the fight with Cormier would not happen at UFC 197, as the champion was injured and replaced by Ovince St-Preux. Jones clearly won the fight, but was a fr cry from 'Bones,' the talented beast that would tear his opponent's beating hearts out back in the day. Cormier and Jones would get booked to fight once again, this weekend's UFC 200 main event no less, and we all remained quiet in relation to 'Bones' and his history of getting in trouble, hoping not to jinx this epic fight.
So we come to July 6, UFC fight week with three events running from July 7-9, featuring the UFC Fight Night 90 card, The Ultimate Fighter 23 finals and the blockbuster UFC 200 landmark attraction. Much like UFC 151 where Jones refused to fight Chael Sonnen in replacement of Dan Henderson and the card was scrapped all together, the current interim boss is facing masses of criticism for his part in the destruction of the main event. His USADA drug test fail, regardless of the why or how, is a smear on the sport and yet another example of 'Bones' being irresponsible.
In some respects 'DC' is right in his past blasting of Jones; 'If I can make it to fight night without failing a drug test, why can't he? Yet I'm the one being called a fake champion.' These words ring with an overwhelming element of truth in light of this week's still unfolding controversies.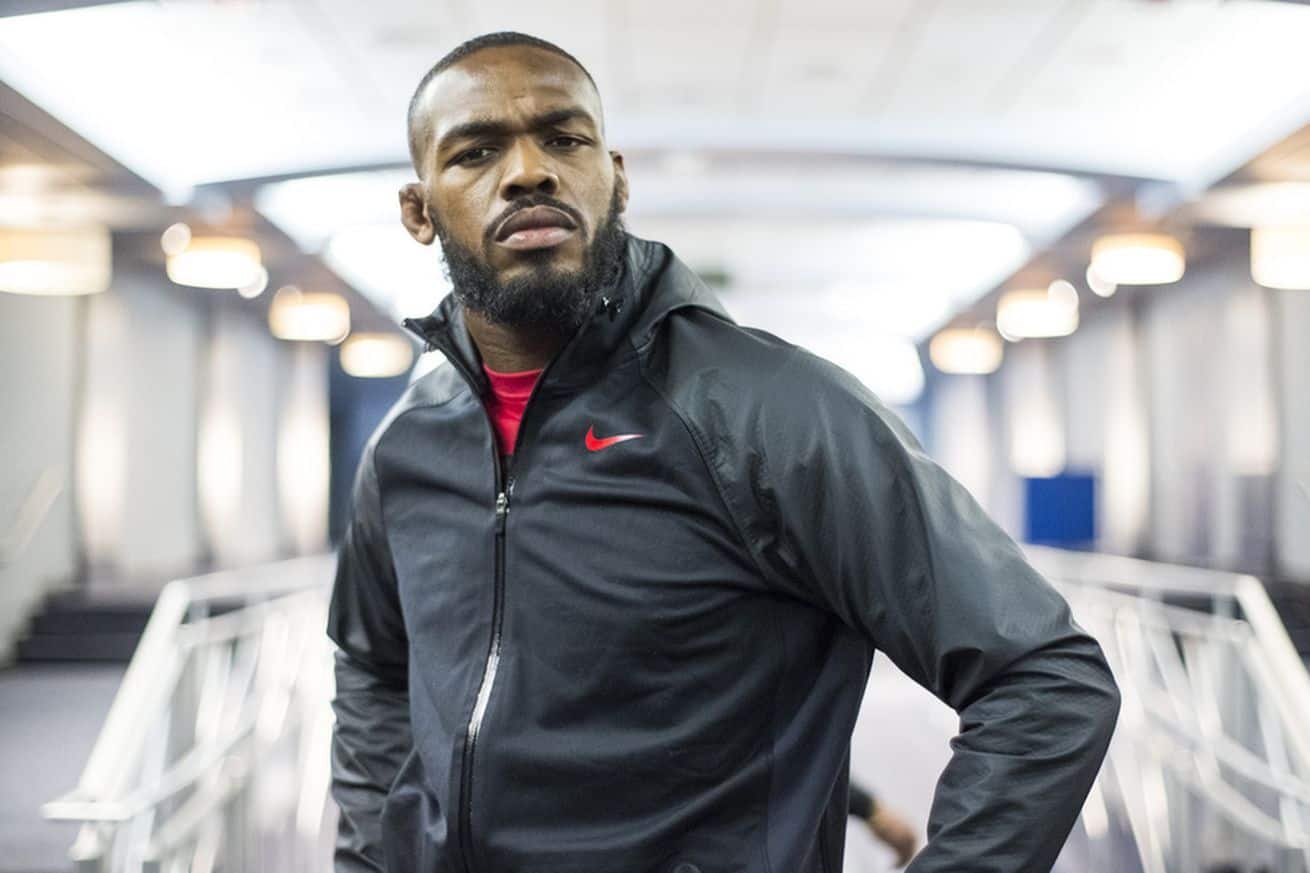 Now we come to the question of what the UFC should do with Jon Jones. It's not a case of this writer carrying a pitch fork and torch to chase the pound-for-pound great out of town, but there are many factors to weigh and consider. Both his previously documented faux pas' and what lies ahead for Jones needs to be heavily considered. What clearly hasn't worked in the past is the 24-hour stint in rehab following his admission of drug addiction, the temporary suspension and stripping of Jones' title following the ABQ controversy, slaps on the wrist from the courts and the UFC have essentially proved to be negative at best.
Should the UFC cut Jon Jones? The answer is based on perspective; from the promotion's standpoint cutting Jones may prove costly in terms of pay-per-view revenue, from anyone looking from the outside the answer is clear. Whether we like it or not, the P4P great is clearly still facing strife, and the best thing for him right now could be to start over. Whether that means cutting him from the UFC, stripping him of the junior belt or something else, the time for overlooking his infractions is far behind in the rear view.
Take away the UFC octagon, the rivalries, the titles and accolades, we have a young man in need of help. Where or how it comes is another subject in reality, but he has raw talent that is being wasted while the lining of pockets takes primacy.
As mentioned, we await more information on this latest scandal, but one thing will not change, regardless on your opinion of how the UFC should handle this, Jon Jones needs help. The longer people sit back and take the easy route to 'Bones' and his employers avoiding the true gravity of this mess, the more times we will be having conversations like this one.
Here's to hoping Jones gets back on track, whatever it takes for that to happen.
If you enjoyed this story, please share it on social media!