Before MMA became a legitimate sport, there was shootfighting. A type of fighting developed in Japan that went from a combat sport to advertised as a martial art.
Here is everything you need to know about shootfighting. Going from how it was first developed within pro wrestling to becoming a combat sport and then becoming a legitimate martial art.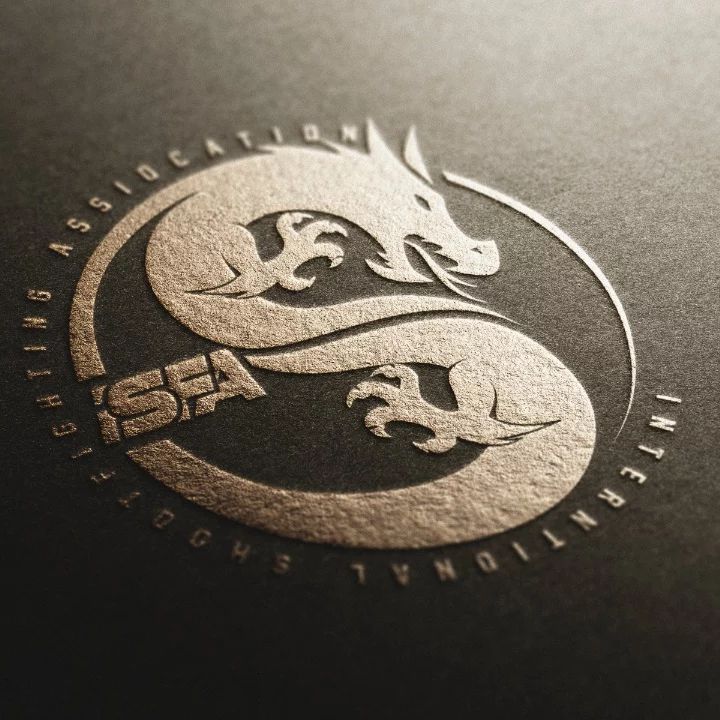 The History Of Shootfighting
The story of shootfighting starts in Japan during the 1970s. Karl Gotch was working for the biggest pro wrestling promotions at the time in Japan.
Gotch was a legitimate catch wrestler who was an Olympian before going into pro wrestling. Known for his legitimate style and brutal conditioning routine.
He was what you called a shooter or hooker in pro wrestling. A wrestler with legitimate grappling skills that seriously hurt their opponent if they didn't cooperate in a match.
During his time in Japan, Gotch was hired to train a group of pro wrestlers in the catch style. The training that these wrestlers received was incredibly intense and became the stuff of legend.
For hours, Gotch would put the young wrestlers in legitimate holds and force them to do calisthenics for hours. Thousands of Hindu pushups and squats to go along with their technical training.
This training would lay the groundwork for future generations of professional wrestlers in Japan.
Shoot Wrestling
The style of wrestling that would develop from Gotch's training would be called "shoot wrestling." A style of wrestling that looked legitimate. Decades later, this style of wrestling would later be called "strong arm style."
At first, these shoot-style wrestling matches were a work, which means they were predetermined like normal pro wrestling matches. Later on, they started becoming a shoot, which means the wrestlers were really fighting.
One of Gotch's students, Antonio Inoki, would promote some of Japan's first shoot wrestling matches. Setting up matches against legitimate martial artists and fighters.
The most famous shootfighting match that wasn't scripted was between Antonio Inoki and Muhammad Ali. This match was held in front of a record-setting crowd in the Nippon Budokan Arena in Tokyo, Japan. Judo Gene LaBell was the referee for the match.
Shootfighting Is Born
During the late 1980s and early 1990s, shoot wrestling would evolve into legitimate fighting contests. Pro wrestlers began creating real competitions where wrestlers would really fight one another.
The term shootfighting would often be used to describe these non-worked fighting events. Some of the famous shootfighting organizations include Pancrase, Shooto, and Rings.
Shooto and Pancrase predated the UFC and helped create what would later become MMA. Some legendary fighters like Ken Shamrock, Bas Rutten, Frank Shamrock, and Minoro Suzuki would fight in these promotions.
Unlike the early no-holds-barred UFC fights, the shootfighting organizations in Japan more mirrored modern-day MMA. Fighters competed under rule sets and time limits in their matches.
These early shootfighting organizations would help shape what would later become the sport of mixed martial arts.
Bart Vale
Bart Vale is a former American pro wrestler and martial artist that worked for pro wrestling organizations in Japan. Particularly in shoot-style organizations for over three years.
When Vale moved back to the US, he began to promote his own hybrid fighting system. Vale would use shootfighting to describe his mix of Kenpo, Jujutsu, and Muay Thai.
On top of selling his style as shootfighting, Vale would also create a shootfighting organization, the International Shootfighting Association(ISA). Also, trademarking the term shootfighting in the US led to the term being used less to describe mixed fighting.
Also, while Vale is a legitimate martial artist, his fighting background was mostly fabricated. To sell his martial art, Vale promoted a worked victory over Ken Shamrock in a shoot wrestling organization in Japan. Describing himself as a shootfighting legend in Japan.
In reality, Vale lost every legitimate fighting contest he participated in during his career. All but one, which was his first MMA match, which was allegedly a fixed fight.
The End Of Shootfighting
Shootfighting started out strong as legitimate fighting competitions but quickly fizzled out at the turn of the century. One of the main problems that led to the decline in shootfighting was the shootfighting organizations themselves.
Most shootfighting promotions were riddled with allegations of fixed fights, and many were later confirmed. These fixed fights tarnished the reputations of many of these organizations, which led to their closures.
While these shootfighting organizations closed down, the UFC and Pride began to grow. Bringing in the rise of MMA and the end of shootfighting.
Shootfighting Promotions
Numerous shootfighting promotions were established during the 1980s and 1990s, but three were by far the biggest.
Pancrase
Pancrase is a mixed martial arts company that started out as a hybrid-wrestling promotion, then a shootfighting promotion. The name Pancrase was inspired by the martial art pankration, the Greek martial art that teaches both grappling and striking.
This promotion was founded by pro wrestlers Masakatsu Funaki and Minoru Suzuki. Both were also legitimate grapplers in catch wrestling that would compete professionally.
The promotion opened just months before the UFC debuted in 1993. Early Pancrase fights set themselves apart by the attire worn in fights.
Fighters would wear wrestling trunks and boots and were only allowed to palm strike since they didn't wear gloves. MMA legends like Ken Shamrock and Bas Rutten began their fighting career in Pancrase.
Today, the promotion continues to run shows and is now a legitimate MMA promotion.
RINGS
Fighting Network Rings, or RINGS for short, was an early MMA promotion founded by pro wrestler Akira Maeda. RINGS was founded in 1991 originally as a pro wrestling promotion that put on worked shootfighting.
In 1995, the promotion would turn into a legitimate MMA promotion, where numerous MMA legends would start their careers. Everyone from Fedor Emilanenko, Antonio Nogueira, Ricardo Arona, and Gilbert Yvel.
Allegations of fixed fights plagued it during the late 1990s. The promotion would disestablish itself after 2002 and re-establish in 2008.
Shooto
Shooto is the oldest of the shootfighting promotions in Japan. It was originally established in 1985 as a fighting system by Sayama Satoru, the Original Tiger Mask.
In 1989, Shooto became a legitimate fighting promotion that predated the UFC by four years. Shooto also hosted the famous Vale Tudo Japan tournaments in the early 1990s that Rickson Gracie won.
Fighters like Yuki Nakai, Rumina Sato, Shinya Aoki, and Takanori Gomi all started their careers. Shooto is still alive and well, running events in both Japan and Brazil.
Famous Shootfighters
Ken Shamrock
The UFC Hall of Famer, Ken Shamrock, started his career in the shootfighting promotion Pancrase. After debuting in Pancrase, he fought in the first UFC, where he was labeled a shootfighting specialist.
Shamrock's reputation as a shootfighter would follow him throughout his MMA career and into his pro wrestling career. He would finish his career with a 28-17-2 record and won numerous titles in MMA.
Bas Rutten
The fan favorite and UFC Hall of Famer Bas Rutten began his fighting career in Pancrase. He wowed audiences with his palm-striking ability and prowess in submission wrestling.
After becoming a champion in Pancrase, Rutten would go on to win a world championship in the UFC. Rutten is a legend in the sport of MMA that helped grow the sport both inside and outside of the ring/cage.
Frank Shamrock
Frank Shamrock started his fighting career in Pancrase along with his adopted brother Ken. In Frank's career, he would win a world title in every promotion he fought in.
First winning the interim King of Pancrase Championship, the UFC Ligh tHeavyweight Championship, and the Strikeforce Middleweight Championship. Shamrock would finish his career with a 23-10-2 record in MMA.
Guy Mezger
Guy Mezger started his career in the UFC, but he would spend the majority of his career within Pancrase. In the shootfighting promotion, Mezger would win the Pancrase Openweight Championship three times.
He would also have multiple stints in the UFC and Pride before retiring in 2003. Mezger had a very successful fighting career and was even more successful in his professional life.
Minoru Suzuki
Minoru Suzuki is a legendary Japanese pro wrestler that also co-founded Pancrase. Along with co-founding Pancrase, Suzuki also fought in the promotion multiple times.
Suzuki would fight in 49 professional MMA bouts and holds wins over Ken Shamrock, Guy Mezger, Maurice Smith, and Matt Hume. His last MMA bout would be in 2013 at the age of 43.
Yuki Nakai
Yuki Nakai was a pioneer of early Japanese MMA and is considered a legend in his country. He is known for fighting in the 2nd Vale Tudo Japan tournament, where he lost the sight in his eye.
Even though Nakai's shootfighting career would end, he would dedicate his life to learning Jiu Jitsu. Being pivotal in bringing BJJ to Japan and starting one of the first Jiu Jitsu federations in the country.
The Impact Of Shootfighting
Shootfighting played a pivotal role in shaping the sport of MMA. The early bouts in the shootfighting promotions also helped begin the career of numerous MMA legends. If you've never seen early shootfighting events, do yourself a favor and check them out on Youtube.