Maurício "Shogun" Rua picked up a big win last night (Dec. 1, 2018) in the co-main of UFC Adelaide when he knocked out Tyson Pedro, but he still doesn't think he deserves a title shot yet.
The former light heavyweight champion found himself in a war with the much younger Pedro, who hurt Rua in the earlier going of the fight. "Shogun" looked visibly beat up after their fight despite winning the contest.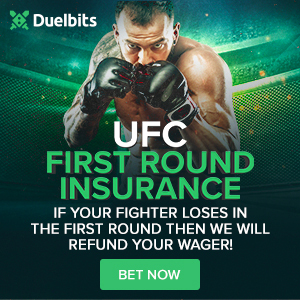 Just prior to the fight-ending sequence that saw Rua land about a dozen hammer fists to Pedro's head, it looked as if the Aussie's knee had buckled. Rua noticed it too, during the fight, when he saw Pedro's knee buckle. And, in a post-fight conversation, he discovered why.
"I talked to him in the octagon, he said he ruptured his ACL – which is a serious injury, it has to be taken care of," Rua said during a post-fight press conference, made available by Submission Radio. "I told him to stay strong, and not give up. Because he's a guy who has a future ahead of him."
Why Was Rua Rocked?
This is terrible news for Pedro who later confirmed the injury to Sporting News. Pedro also posted a video to his Instagram account in which the Austrailian declared "no excuses" and promised his fans that he will be "straight back in there" after rehabbing the knee.
As for "Shogun", the victory puts him back on track after a brutal knockout at the hands of Anthony Smith. He took home an extra $50,000 for his "Performance of the Night" efforts.
Rua knew he was in for a dogfight from the get-go. He was taking on a big, young, athletic, Australian in his own backyard. Pedro had Rua hurt at times, but Rua said it was an incidental head clash that hurt him.
"Actually, I don't remember it," Rua said with a laugh when asked about the clash of heads. "When I went to the corner after the first round, I didn't know if I had lost or won it. I really wasn't aware that I took a flash (knockdown) there. I found out now, when I left the octagon, that he won the first round. In the second, I was able to win and wear him out a little. I was very happy that I was able to do the strategy."
After pulling off the upset win, "Shogun" addressed the fans and delivered a somewhat controversial message.
"One more fight, I am ready for the belt," Rua said with a smile.
A Realistic View Strikes
Backstage, though, Rua was more cautious in his approach to the idea of reclaiming the light heavyweight title that he once owned.
"I won four out of five, but I know I don't deserve the belt yet," Rua said. "There are people ahead of me in the title line. My focus now is fighting in Curitiba, in May (though Rua's hometown of Curitiba has been speculated as a possible destination in Brazil, it hasn't been confirmed by the promotion yet). That's my focus. I don't think about the belt because I know it's not my shot yet."
At 37 years old, Rua isn't demonstrating a desire to slow down. He has two fights left on his current UFC contract and fully intends on honoring them. One thing is quite evident, however. When "Shogun" does call it a career, it will be in his own terms.
"When I stop, I will certainly be an accomplished guy in my career," Rua said. "I'm very proud of what I've achieved, already. Now, I fight for my family, for my team. To make my family and my team proud. And it's what I love. For sure, this adrenaline of fighting, which makes us tense and nervous – I was talking to (Eduardo Alonso) today, I will miss that when I stop.

"I don't want to stop and then think that I shouldn't have stopped. I want to stop when I see that I am really done with fighting, I don't want to regret having stopped before that."