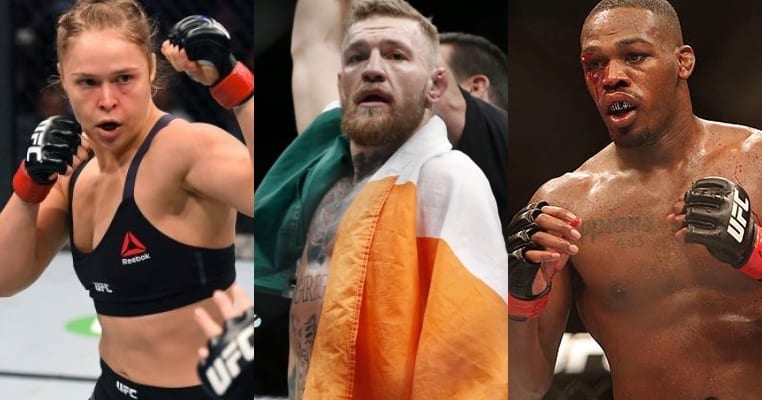 In the UFC, especially in high-level championship bouts, the stakes are enormous, and the outcomes are unpredictable. Whether it be a major upset, a controversial decision, or a five-round instant classic, fight fans are often left wanting more, and because of that, rematches are so often demanded, although they aren't always delivered upon.
Let's take a look at seven UFC rematches that simply need to take place: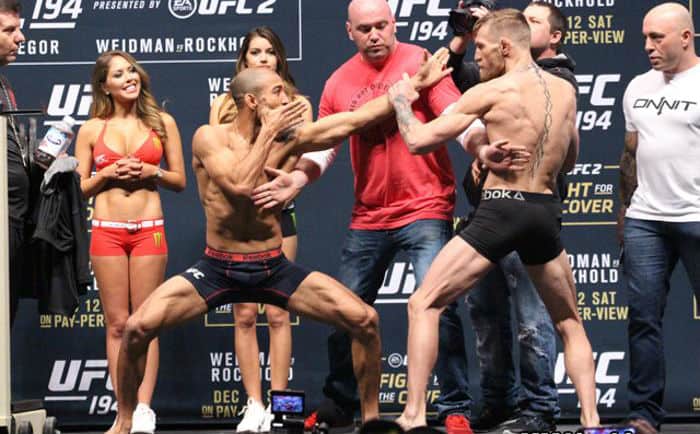 1) Conor McGregor vs. Jose Aldo II
The fighting future of reigning UFC featherweight and UFC lightweight champion Conor McGregor is cloudier than ever, and not only because it's unclear which title he'll defend next, but also because he has a baby on the way.
McGregor most recently won the lightweight title, and although he's keen on keeping both straps, some have predicted that he'll never defend his 145-pound title again, which would be a shame, as a must see rematch awaits at featherweight.
The "Notorious" one took on former longtime champion Jose Aldo, who at the time was the only featherweight titleholder in the promotion's history, last December. After months and months of build up, McGregor slept Aldo in just 13-seconds with a vicious left hand.
While the result was as decisive as it gets, fans were left with an odd feeling as they were expecting a war. The only way to silence the crowd is to run it back again.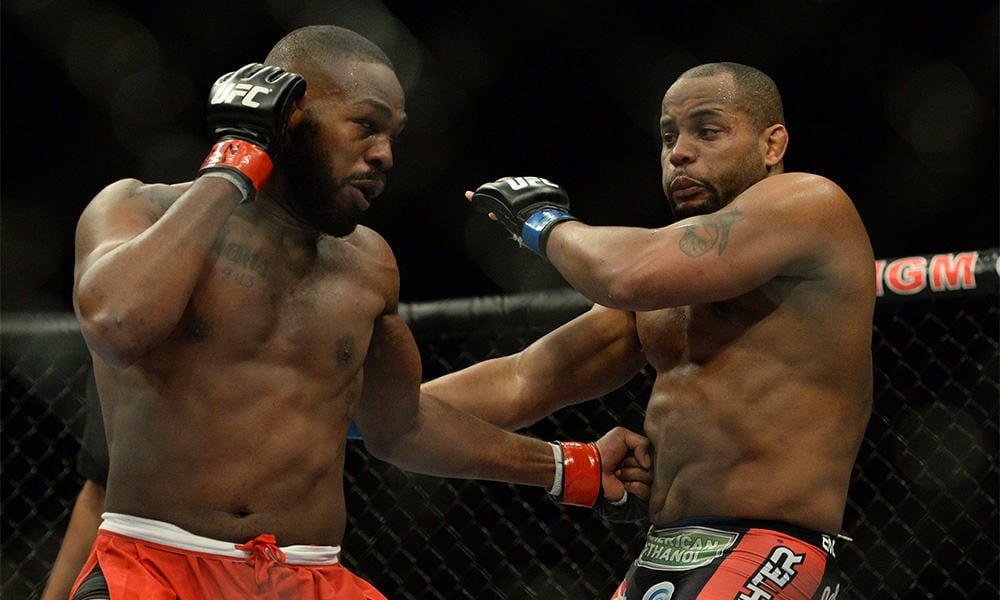 2) Daniel Cormier vs. Jon Jones II
The bad blood fueled rivalry between Jon Jones and Daniel Cormier reached its boiling point at January 2015's UFC 182 where Jones put on a dominant performance and defended his then held 205-pound strap against "DC".
Fast forward to present time and Jones is no longer the champion, as he was stripped of his title in April 2015 due to legal issues. Instead, Cormier is the undisputed titleholder and the two were supposed to rematch at July's UFC 200, but Jones was forced to withdraw from the bout just days prior after failing a USADA administered drug test. "Bones" was recently suspended one year for the violation.
Despite Jones' issues outside of the cage, it's clear that him and Cormier are in a league of their own at light heavyweight, and at some point, the two must settle the score once again.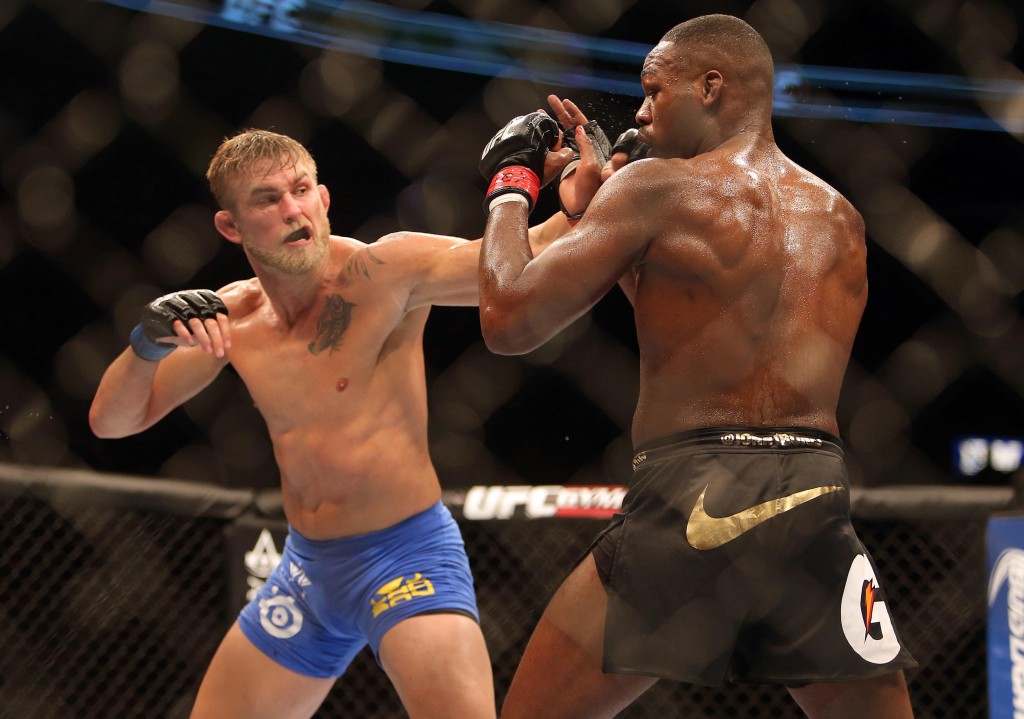 3) Jon Jones vs. Alexander Gustafsson II
When Jon Jones and Alexander Gustafsson met at UFC 165, "Bones" was a massive favorite and for good reason, as he had defended his then held title five times at that point while facing little resistance in doing so.
Once the cage door closed, however, all bets were off, as "The Mauler" pushed Jones to his limits. The two went toe-to-toe for five rounds in an instant classic. Jones ended up taking home a decision victory, but many felt as if Gustafsson should've gotten the nod. A rematch was highly sought after, but it never came to fruition.
Assuming Jones returns to form and recaptures his title after his suspension, a rematch between these two light heavyweight stalwarts is a necessity.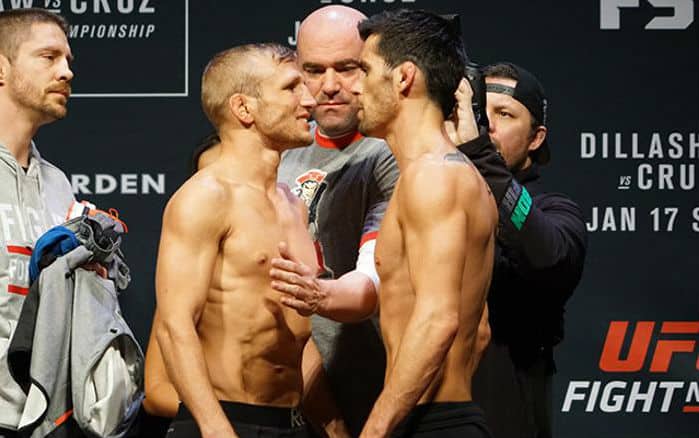 4) Dominick Cruz vs. TJ Dillashaw II
After a string of injuries that forced him to be stripped of his title and sit on the sidelines for a few years, Dominick Cruz finally returned to form last January, edging out a decision over TJ Dillashaw to once again become the UFC's 135-pound champion.
The fight was extremely close, however, and many felt as if Dillashaw had done enough to retain his title. Since then, Cruz has defended his title against Urijah Faber and Dillashaw scored a victory over Raphael Assuncao.
The "Dominator" will next put his title on the line against Cody Garbrandt on Dec. 30 at UFC 207, and if he comes out on top, a rematch with Dillashaw should be on tap.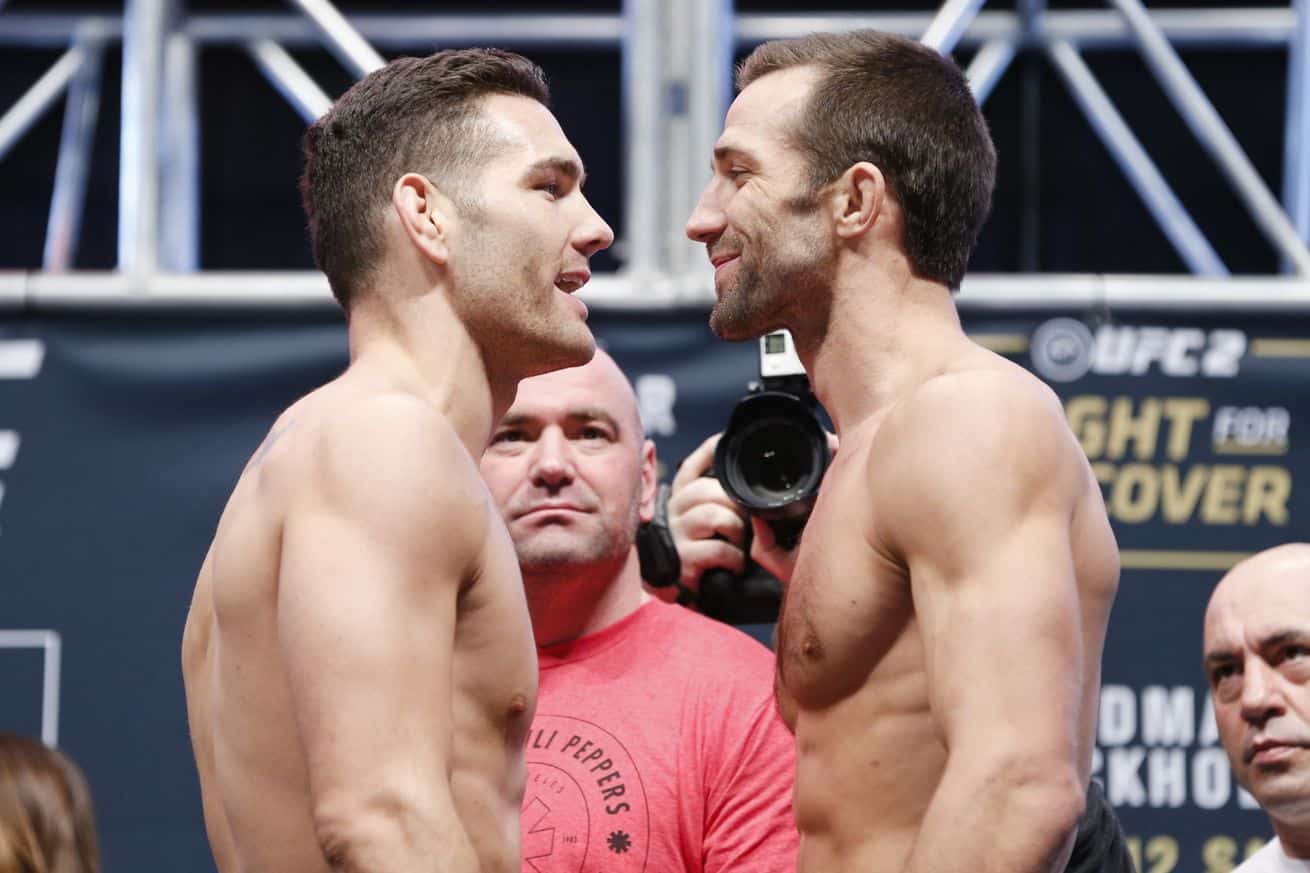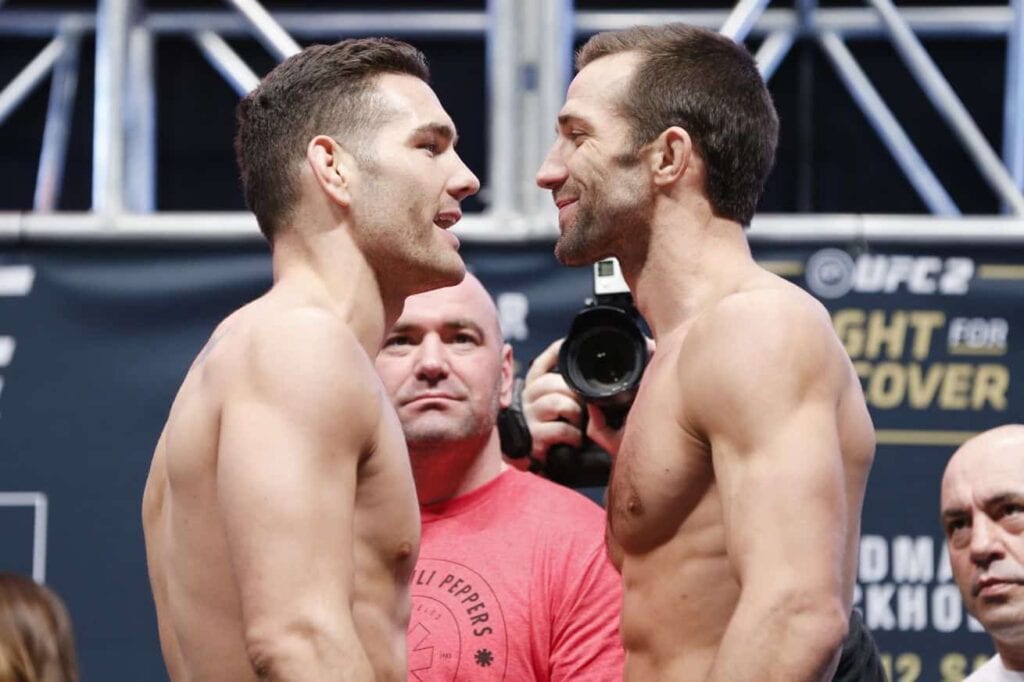 5) Luke Rockhold vs. Chris Weidman II
Chris Weidman and Luke Rockhold first met at UFC 194 with Weidman's then held middleweight title on the line. The fight was billed as a battle between two of the best middleweights in the world both in their primes, and it was fairly even until the middle rounds when Rockhold finished Weidman off of an ill-advised Weidman kick to steal the title.
Now, neither man holds the reigns to the 185-pound division, and in fact, both are coming off loses. With that being said, a rematch could make sense despite no title being on the line, especially since the two were scheduled to fight again at June 4's UFC 199 before a Weidman injury forced the fight to be scrapped.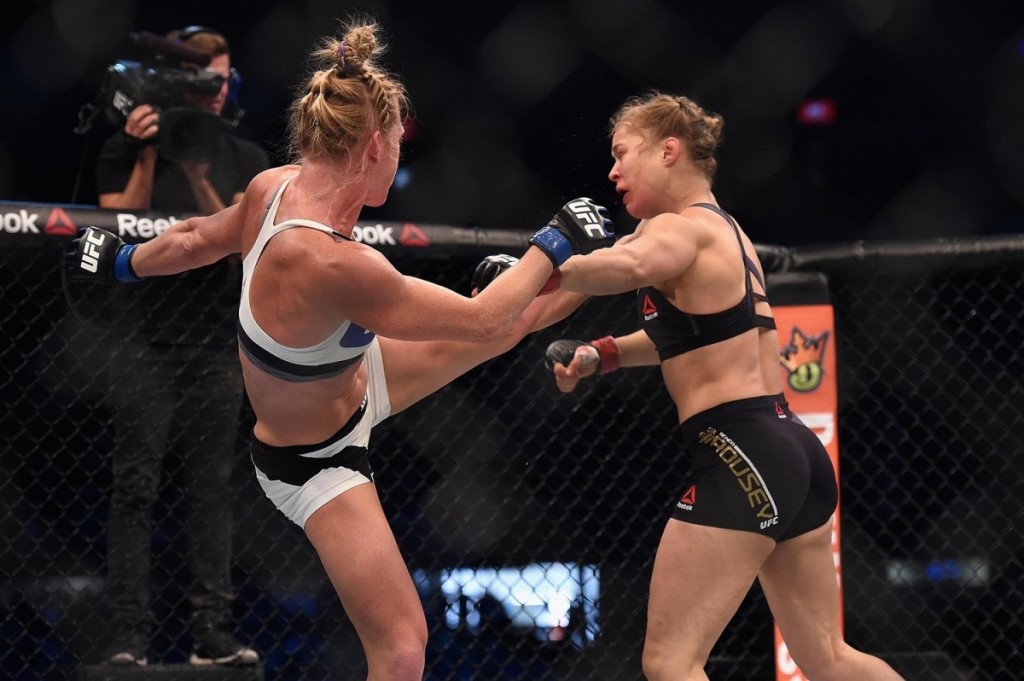 6) Holly Holm vs. Ronda Rousey II
Ronda Rousey was a force to be reckoned with when she met Holly Holm at UFC 193 last year, but Holm shocked the world and brutally knocked Rousey out in the second round to become the women's bantamweight champion. Since then, Holm has lost two straight and Rousey hasn't competed, although she'll return to challenge current champion Amanda Nunes at UFC 207.
If Rousey is successful against Nunes and Holm can get back to her winning ways, the narrative for a rematch is already alive and well, and I'm sure it's one Rousey would like to get back.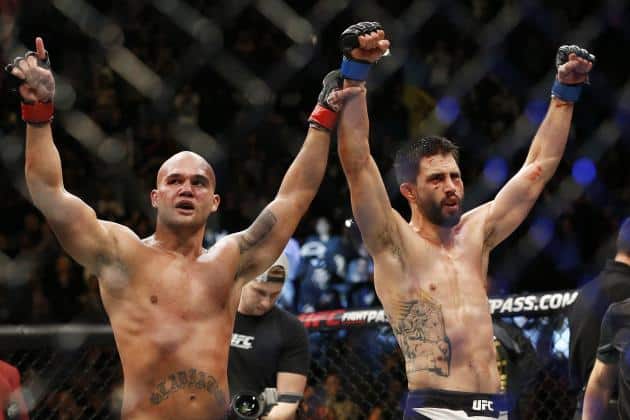 7) Robbie Lawler vs. Carlos Condit II
Robbie Lawler put his then held welterweight title on the line against Carlos Condit earlier this year at UFC 195 in a five round war that will likely be in the running for "Fight of the Year" honers.
The two men went back-and-forth in an instant classic that saw the "Ruthless" one walk away with a somewhat controversial split-decision victory. Condit and his team obviously felt as if he had done enough to come out on top.
Lawler no longer holds the title, and both him and Condit are coming off of loses, although they both still rank amongst the best 170 pounders in the world, making a rematch a possibility, and one that should seriously be considered.