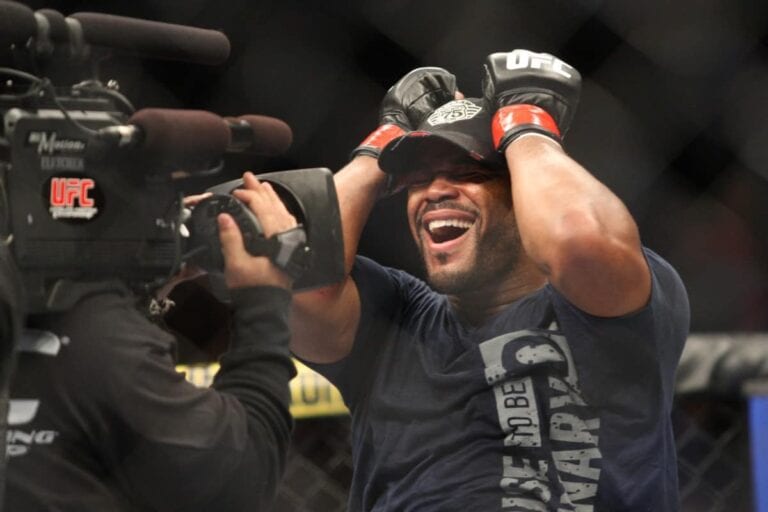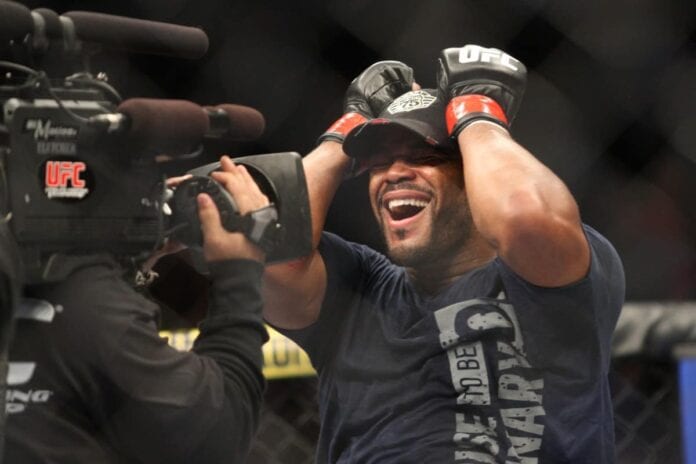 Still healing from the torn right ACL that forced him to miss his scheduled UFC 170 showdown with Daniel Cormier in February 2014, former UFC light heavyweight champion Rashad Evans declared last week that he was going to take his time recovering from the serious injury after rushing back to training too fast.
But he most likely didn't plan on waiting this long.
According to a report from MMA Fighting's Marc Raimondi per UFC Tonight's Ariel Helwani, Evans' right knee rejected a cadaver tendon and he now faces another 6-7 months off to heal up:
Brutal news for Rashad Evans. Knee rejected cadaver ACL, like Dominick Cruz, per @arielhelwani on UFC Tonight. Out another 6-7 months. Ugh.

— Marc Raimondi (@marc_raimondi) February 12, 2015
The injury, which is eerily and unfortunately similar to the one that kept former bantamweight champion Dominick Cruz on the sidelines for almost three years, is undoubtedly a devastating blow to the 35-year-old Evan's chances of building a significant win streak in the dangerous UFC light heavyweight division.
According to Evans, he realized that the tendon did not take but was still planning to go through with his scheduled UFC Fight Night 61 headliner against Glover Teixeira despite feeling a pop in the knee a week before Christmas.
A blessing in disguise came in the form of Teixeira's withdrawal, which now gives Evans the time he needs to heal up after a second surgery involving a piece of his patellar tendon.
It's an unfortunate turn of events for the former champion, but undoubtedly one that needed to happen if he hopes to ever return to any semblance of his championship form. When he conceivably returns sometime around this all, he'll have been out of action for nearly two years, with his last win a first round demolishing of Chael Sonnen back at UFC 167.
Still, Evans doesn't plan on letting this latest setback get the best of him, stating the following words of inspiration:
"I decided I won't let this beat me," he said. "I won't be held down by this. I decided I will get 100% healthy."
Evans' head is in the right place, but with his advancing age and mounting wear and tear, it's going to be an uphill battle for him to return to form in a division that is quickly passing him by; one that could be headed up by his teammate and good friend Anthony 'Rumble' Johnson when he returns.
Will 'Suga' be able to return to the ranks of the elite sometime later this year?
Photo Credit: Bruce Fedyck-USA TODAY Sports