Sean Strickland demands title fight with Israel Adesanya after UFC Vegas 76 win: I've f*cking paid my dues'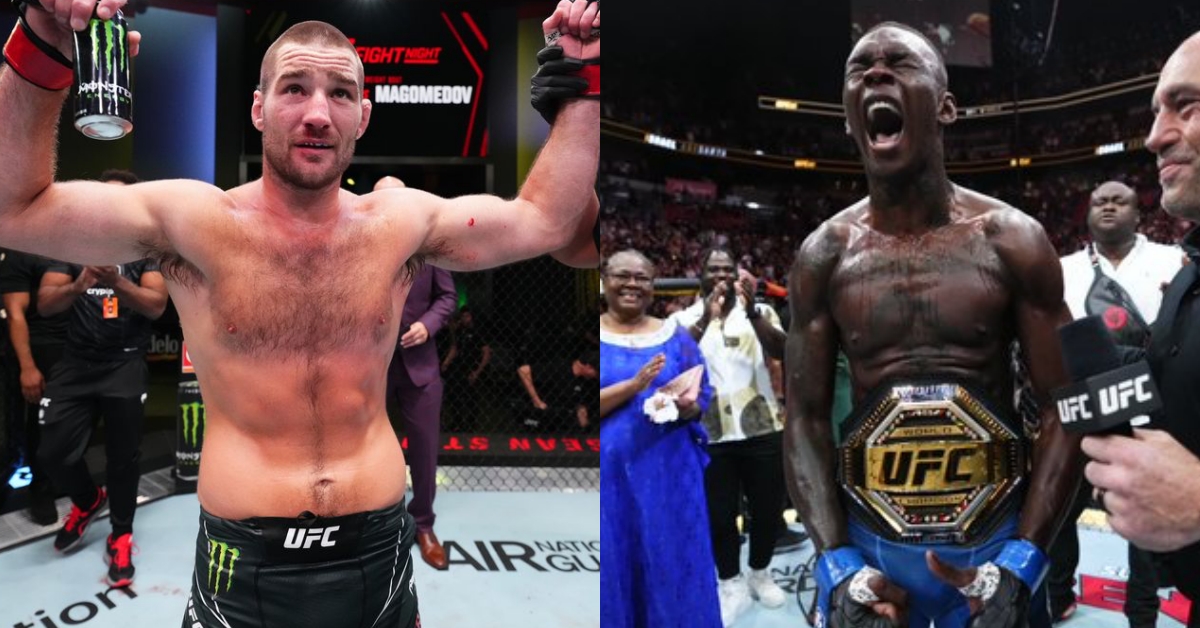 Off the back of his impressive stoppage victory against Abusupiyan Magomedov in his UFC Vegas 76 headliner last night, perennial middleweight contender, Sean Strickland claims he has firmly paid his dues to the division – bellowing for a championship fight with Israel Adesanya.
Strickland, who holds the number seven rank in the middleweight division, has now turned in his second consecutive victory of the year, following a prior unanimous decision win over the highly-touted, Nassourdine Imavov at the light heavyweight limit back in January.
However, last night, Strickland turned in his first stoppage win since a 2020 knockout of Brendan Allen, defeating German upstart, Magomedov with a slew of second round strikes in a huge rallying performance from the outspoken Californian.
Sean Strickland calls for title fight with Israel Adesanya next 
And following his second successive victory, Strickland – who poked fun at current champion, Adesanya in his post-fight interview with former division champion, Michael Bisping, the former called for his premiere title challenge under the banner of the UFC.
"F*ck, man, it just needs to happen, you guys," Sean Strickland told assembled media following UFC Vegas 76. "We know Izzy (Israel Adesanya) is on f*cking repeat, dude. They [the UFC] try to bring Abus – this is what the UFC said, 'Man, the middleweight division is stagnant. Let's get Abus in here. He might beat Sean.' And I'm like, 'Yeah right, motherf*cker. Wait until you see what happens.' Every time they've tried to bring new blood – the Frenchie (Nassourdine Imavov) I fought before, I sent him home. This guy, I sent him back. Every time they try to bring new blood in, I send them back. Give me the f*cking title. I earned it."
"The one before that, I fought the other guy they were trying to [push], their last phenom that they were trying to [push]," Sean Strickland explained. "I took that guy on three-day f*cking notice. I took him on in a five round war and won every f*cking round. I paid my dues. I've f*cking paid my fues. Give me that sh*t."