Sean Strickland tears 'China's little slut' Israel Adesanya apart in Joe Rogan interview: 'Izzy just f*cking sucks'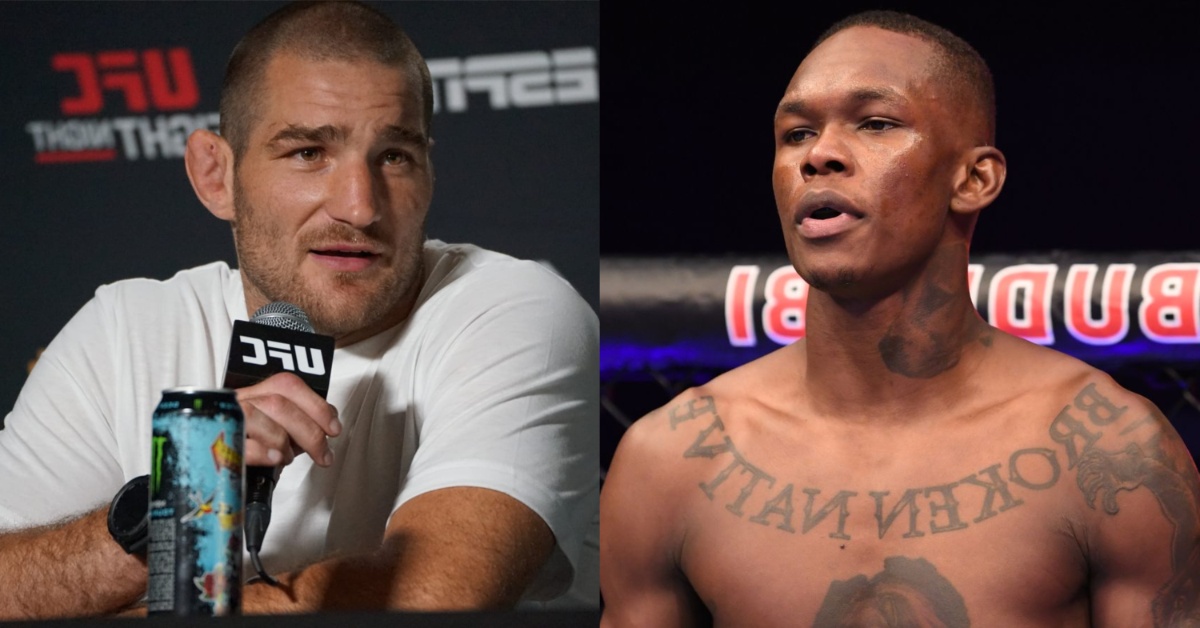 The MMA world was abuzz as outspoken and often-controversial middleweight contender Sean Strickland made an appearance on The Joe Rogan Experience this week. Needless to say, 'Tarzan' did not disappoint as he delivered his own unique take on a series of taboo subjects.
His appearance on the popular podcast comes days removed from his second-round TKO against Dagestani standout Abus Magomedov at UFC Vegas 76 on Saturday night. Scoring his second-straight win, the No. 7 ranked contender is eyeing a potential showdown with reigning middleweight world champion Israel Adesanya. While speaking with Rogan, Strickland had mostly negative things to say about 'The Last Stylebender,' specifically noting the champ's ties to China.
Strickland specifically noted a YouTube short featuring Adesanya with a Chinese flag draped around his shoulders and claiming to have a "Chinese heart."
"I always call him China's little slut because we have all done things… We've all been a whore to somebody," Strickland said. "We've all been friends with somebody we shouldn't have been friends with. We've all been buddies because maybe he could plug me into this or he'd give me a dollar, but that level of being a slut dude, my god. And then later on in life, they called him out for it. He was like, 'Cause they're f*cking paying me, that's why.' Then that makes you an even bigger whore.
Sean Strickland also referenced a video posted by Adesanya on social media where the two-time titleholder touched his dog in an inappropriate manner.
"And there's also a video of him jerking off his dog, and like, the guy is a f*cking… The f*cking nail polish, and god. Izzy just f*cking sucks," Strickland added.
Despite His Dislike for Adesanya as a Person, Sean Strickland Has the Utmost Respect for 'Stylebender' as a Fighter
Strickland was quick to add that he respects 'Stylebender' as a fighter, but it didn't take long for 'Tarzan' to turn his comment into another dig aimed at the New Zealander.
"I never said the guy can't fight. I'm not sitting here saying Izzy's not a champion," Strickland continued. "I'm not sitting here saying Izzy might not be one of the best kickboxers in the world. I'm saying that Izzy is China's slut. If he was in prison, he would turn you out. He'd turn you in and he would sell you out. The character of Izzy is so low."
Currently, Israel Adesanya is waiting for his next UFC title challenger to emerge this weekend at UFC 290. Emanating from T-Mobile Arena in Las Vegas, former champion Robert Whittaker will square off with rising contender Dricus Du Plessis for a shot at the 185-pound crown. Strickland hopes he's not too far behind from fighting Adesanya himself, and should that day come, 'Tarzan' will be sure to bring a gift for 'Stylebender' to commemorate their clash.
"If I ever fight Izzy, I'm gonna get a little Chinese flag that says slut on it and I'll bring it to the weigh-in for you and I'll hand him his little Chinese flag that says slut, just for Izzy."