Fans claim Sean O'Malley's UFC 292 title victory was the result of an early stoppage: 'Sterling wasn't even out'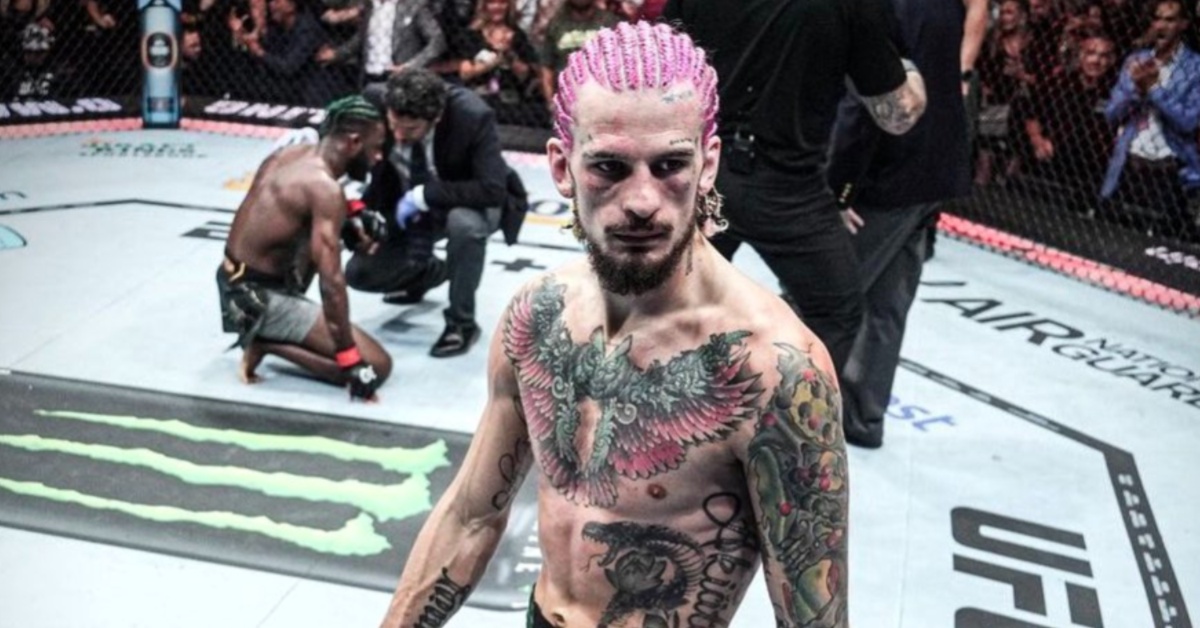 While Sean O'Malley is busy celebrating his massive UFC world title win over Aljamain Sterling on Saturday night, fight fans are crying foul, suggesting his win was nothing more than the result of an early stoppage.
O'Malley shocked the world in the second round of the pair's UFC 292 headliner, delivering a perfectly-timed counter right that planted Sterling on the canvas. O'Malley quickly swarmed the champ, looking to land the kill shot with some ground-and-pound strikes. In an effort to defend and recover, Sterling rolled onto his stomach, prompting referee Marc Goddard to step in and call for the stoppage.
Many fans were quick to point out that Sterling was still conscious, still moving, and still defending. Even UFC commentator Joe Rogan suggested that the stoppage was a tad suspect, a sentiment echoed by top-ranked bantamweight contender and close personal friend of Aljamain Sterling, Merab Dvalishvili.
"Another Fucking Early Stoppage! I pray that me or my teammates don't have Mark Goddard in the cage again," Dvalishvili wrote on social media. "We are FIGHTERS … let us fight til the end !"
Dvalishvili was far from alone in his assessment of the finish with many suggesting that Sean O'Malley's victory was the direct result of an early stoppage. Some even went so far as to suggest that the UFC orchestrated the finish as a means of getting the title on a much more marketable and fan-friendly fighter.
Fans Voice Their Frustration Over Sketchy Stoppage Between Sean O'Malley and Aljamain Sterling at UFC 292
Do you believe it was an early stoppage or was Marc Goddard justified in stepping in and stopping the bout when he did? Let us know in the comments section below.