UFC bantamweight champ Sean O'Malley can't wait to beat up Marlon 'Chito' Vera 'Again'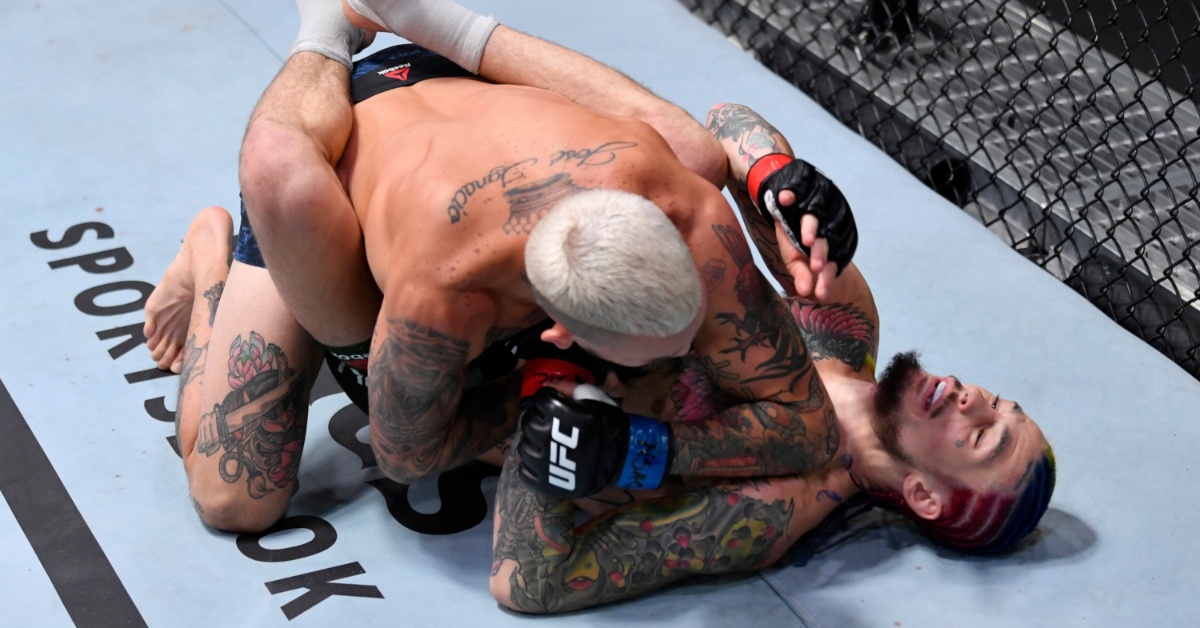 UFC bantamweight champion Sean O'Malley can't wait to get his hands on Marlon 'Chito' Vera.
Weeks removed from his shocking second-round knockout of Aljamain Sterling to claim his first world title, 'Sugar' is already chomping at the bit to get back inside the Octagon and take out the only man that has ever handed him a loss. No official announcement has been made, but O'Malley seemingly confirmed the rematch on social media, stating that he can't wait to beat up 'Chito' again.
"I can't wait to beat up Chito again," O'Malley wrote on X.
Despite What Sean O'Malley Likes to Think, 'Chito' Vera Handed Him His First Loss via an Opening Round TKO
The statement is certainly an odd one considering Sean O'Malley has never actually beaten up 'Chito' Vera. In fact, it was 'Chito' who did the beating during their brief encounter at UFC 252 in 2020.
Just past the two-minute mark of the matchup, Vera landed a calf kick that clearly compromised O'Malley's leg. 'Sugar' struggled to stay upright and eventually collapsed onto the canvas with 30 seconds to go in the opening round. Vera jumped on O'Malley and delivered a series of elbows, forcing Herb Dean to step in and call for the stoppage.
Despite blatantly losing the bout, Sean O'Malley insists that he is 17-0, even noting it on his X profile, and has attempted to discredit Vera's win claiming it was the result of an injury. Unfortunately for O'Malley, the injury occurred because Vera landed a perfectly placed calf kick.
Ever since that night, 'Sugar' insisted that he would one day run it back and get retribution for the defeat. Now sitting as the king of the 135-pound division, Sean O'Malley has the power to make that long-awaited rematch a reality.
Where that leaves top-five contender Merab Dvalishvili is anyone's guess, but it sounds like Dana White is more than willing to let the Georgian fight elsewhere given his refusal to compete against his close friend and former champion Aljamain Sterling.