Sean O'Malley believes Paddy Pimblett has nothing to gain by fighting Tony Ferguson at UFC 296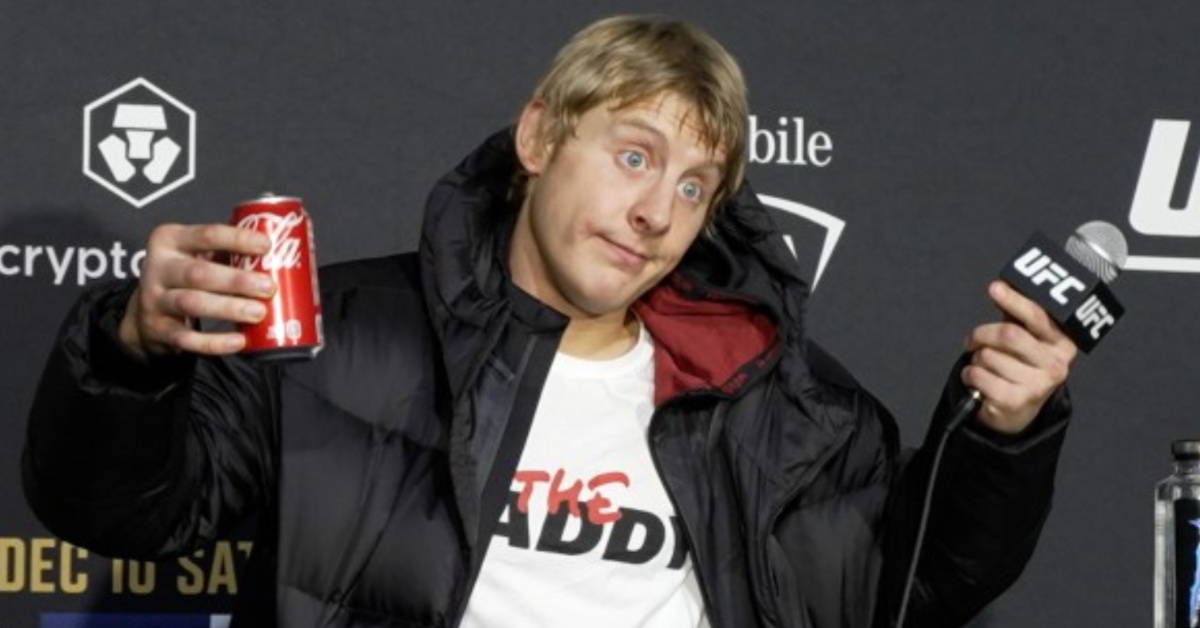 UFC bantamweight champion Sean O'Malley sees Paddy Pimblett's fight with Tony Ferguson as a lose-lose situation for the Liverpudlian.
Last month, Dana White revealed that the much-maligned matchup would take place as part of the promotion's final pay-per-view of the year, UFC 296. The announcement immediately drew the ire of fight fans who disparaged the decision to put Ferguson, a fighter on a six-fight losing streak, against Pimblett, a budding superstar riding a six-fighting win streak.
Sean O'Malley echoed those same sentiments in a recent YouTube video suggesting that Pimblett has nothing to gain and a lot to lose by taking on Ferguson.
"Initial reaction, I'm like, 'Goddamn, that's a lose-lose for Paddy,'" O'Malley said. "You go out there and beat Tony—who's really good, but on a six-fight losing streak—so if you beat him, you're not going to get credit for beating f*cking Tony Ferguson. You're going to get credit for beating a guy that's like, you should beat him, but it's a dangerous fight. It's not that easy of a fight.
"It's going to be a tough fight. Tony could 100 hundred percent win this fight. Now you're coming off a loss to a guy—I mean, at least it's still T-Ferg, but it's like, is it T-Ferg?" (h/t MMA Fighting).
Tony Ferguson Has Been Fighting Far Tougher Opponents Than Paddy Pimblett
By the time Paddy Pimblett steps inside the Octagon on December 16, it will have been a full year since he escaped with a highly controversial unanimous decision win over Jared 'Flash' Gordon at UFC 282. The victory moved 'The Baddy' to 4-0 under the UFC banner and a winner of six in a row.
Meanwhile, Ferguson will enter the bout not having entered the win column in more than three years. Though to be fair, his near-record-setting streak of losses has come against a murderer's row of lightweight killers including Justin Gaethje, Charles Oliveira, Beneil Dariush, Michael Chandler, Nate Diaz, and Bobby Green. Looking at the strength of schedule for 'El Cucuy' and the lackluster performance from Pimblett in his last outing, many believe this could be the fight that puts Tony Ferguson back into the win column.
That would be a disastrous result for Pimblett who is still trying to erase the memory of a fight that, by all accounts, he should have lost.
How do you see things playing out when Paddy Pimblett and Tony Ferguson step inside the cage at UFC 296?