UFC star Sean O'Malley reacts to Andrew Tate FaceTiming Khamzat Chimaev: 'He's got a lot of good quotes'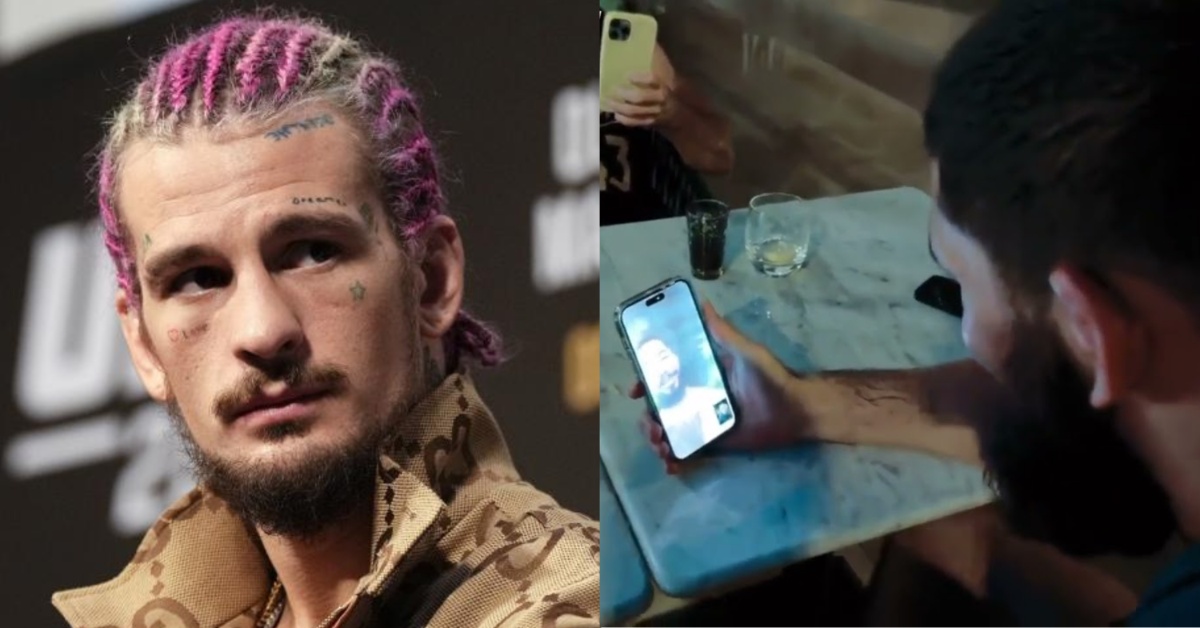 Sugar' Sean O'Malley shared his take on the recent FaceTime chat between social media sensation Andrew Tate and undefeated Chechen monster Khamzat Chimaev.
Despite being detained on human trafficking charges in December, Andrew Tate has remained as popular as ever on social media platforms like Twitter where he has 6.7 million followers. Tate has also been known to be quite chummy with other combat sports standouts. Most recently, the love-him-or-hate-him kickboxer was seen speaking with UFC superstar Khamzat Chimaev on FaceTime.
Fellow UFC standout Sean O'Malley shared his reaction to the unique pairing on his The BrO'Malley Show podcast.
"Andrew Tate's still f*cking popping. I'm still f*ckin' seeing him doing all his sh*t. Every f*cking… All day on Twitter and sh*t. He's got a lot of good quotes," O'Malley said.
Sean O'Malley and Khamzat Chimaev Are Gearing Up For Their 2023 Returns
Andrew Tate was released from a Romanian prison in April, nearly four months removed from his initial arrest. He is currently under house arrest while he continues to face multiple charges, including rape and forming an organized criminal group. Tate was arrested alongside his brother, Tristan Tate, and two others. He has vehemently denied the accusations.
As for Khamzat Chimaev, the 12-0 fighter was last seen in September at UFC 279 where he ragdolled Kevin Holland en route to a first-round finish. In a recent video shared on his YouTube channel, 'Borz' suggested that a clash with former welterweight champion Kamaru Usman was on the docket for his return at UFC 294 in October.
Fortunately, fans won't have to wait quite as long to see Sean O'Malley back in action. The colorful fan favorite will step into the Octagon for his first UFC title fight on August 19 when the promotion returns to Boston for UFC 292. O'Malley will headline the event opposite reigning bantamweight world champion Aljamain Sterling.