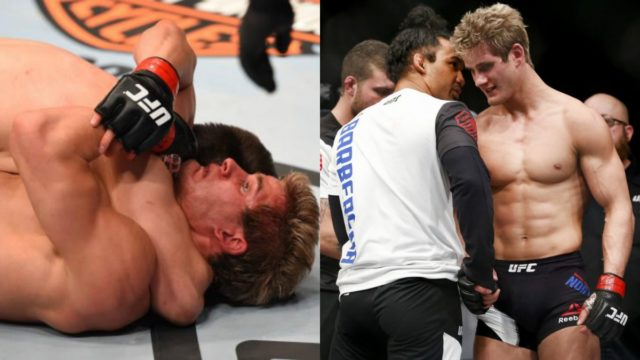 19-year old Sage Northcutt suffered his first professional loss at UFC on FOX 18. Let's be honest, the reaction has been pretty much despicable…
UFC overnight sensation Sage Northcutt returned to action at the eventful UFC on FOX 18 card this past Saturday (January 30, 2016) as he moved up a weight class to face Bryan Barberena. His debut performance at welterweight couldn't have gone much worse, as the grinding grappling and ground and pound of 'Bam Bam' exposed many holes in 'Super' Sage's game. He got tapped out in the second round from a side choke you don't see very often, applied from the wrong side and from the half guard position.
If this were your run of the mill fighter, a lower tier guy that no one had really heard much about, the submission itself would've been the major talking point. It being Northcutt made things a little different, as the 19-year old prospect has been receiving a lot of media attention lately. It's fair to say the UFC invested a lot more interest, time and money in 'Super' Sage than they would in most other athletes, but let's look at that for one second.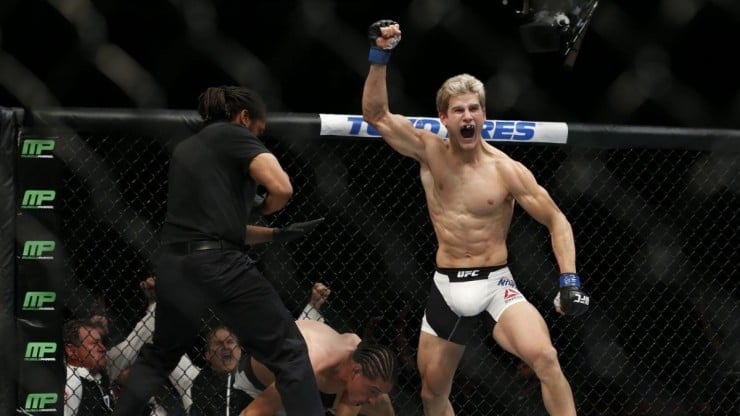 Northcutt came to the UFC, albeit off the back of a clearly angled 'Dana White Lookin' For a Fight' show, as an undefeated and clearly promising prospect. Trained in martial arts and fitness for his entire life, and quite obviously a very marketable character, the 19-year old fits in to the mould of a modern day athlete almost perfectly. So what were the UFC to do? Let's not pretend that the promotion hasn't been doing this for two decades, although they used to spare this money and attention for fighters that were at the top of the game, but now it's become about making that image and selling it all along the way. One thing that you'll notice so far, none of this is Northcutt's doing.
Anyway, we digress, in the moments directly after Northcutt's first UFC and professional MMA loss, the community once again turned against one of their fallen, and showed how it's not only inside the octagon that can be a very lonely place for a fighter.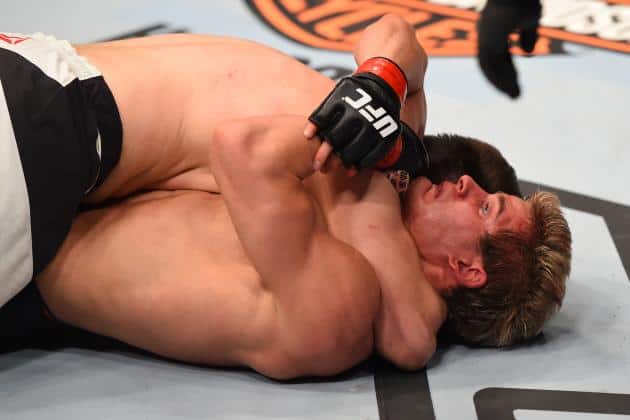 A stream of hurtful reactions from MMA fighters across the board started to hit media headlines, and well known UFC faces like Tony Ferguson had some words for Northcutt after his loss. 'Tapped like a b*tch' was what 'El Cucuy' described the finish as, and clearly these words fuelled by Northcutt's already upper level payscale in comparison to most other fighters at his age and level.
Northcutt had reacted to these criticisms before stepping in to the octagon against Barberena, a late replacement in a new weight class, by saying he brought something different to the game, and urging other fighters to do the same. This statement could be taken two ways, as advice or criticism. Clearly some fighters took it as the latter, but the overall reaction was the same; a community rejoiced in the pain and defeat of a 19-year-old martial artist.
There's so much more to this story though, as you'll find out on the next page.
Skip to page 2 to find out where this mentality all started…
If you enjoyed this story, please share it on social media!