19-year old Sage Northcutt suffered his first professional loss at UFC on FOX 18. Let's be honest, the reaction has been pretty much despicable…
UFC overnight sensation Sage Northcutt returned to action at the eventful UFC on FOX 18 card this past Saturday (January 30, 2016) as he moved up a weight class to face Bryan Barberena. His debut performance at welterweight couldn't have gone much worse, as the grinding grappling and ground and pound of 'Bam Bam' exposed many holes in 'Super' Sage's game. He got tapped out in the second round from a side choke you don't see very often, applied from the wrong side and from the half guard position.
If this were your run of the mill fighter, a lower tier guy that no one had really heard much about, the submission itself would've been the major talking point. It being Northcutt made things a little different, as the 19-year old prospect has been receiving a lot of media attention lately. It's fair to say the UFC invested a lot more interest, time and money in 'Super' Sage than they would in most other athletes, but let's look at that for one second.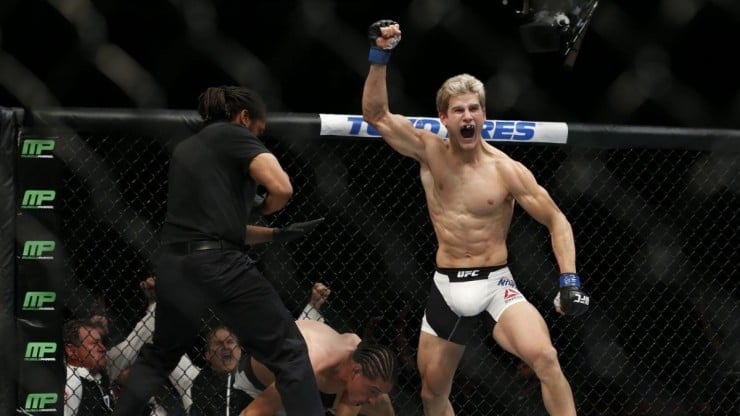 Northcutt came to the UFC, albeit off the back of a clearly angled 'Dana White Lookin' For a Fight' show, as an undefeated and clearly promising prospect. Trained in martial arts and fitness for his entire life, and quite obviously a very marketable character, the 19-year old fits in to the mould of a modern day athlete almost perfectly. So what were the UFC to do? Let's not pretend that the promotion hasn't been doing this for two decades, although they used to spare this money and attention for fighters that were at the top of the game, but now it's become about making that image and selling it all along the way. One thing that you'll notice so far, none of this is Northcutt's doing.
Anyway, we digress, in the moments directly after Northcutt's first UFC and professional MMA loss, the community once again turned against one of their fallen, and showed how it's not only inside the octagon that can be a very lonely place for a fighter.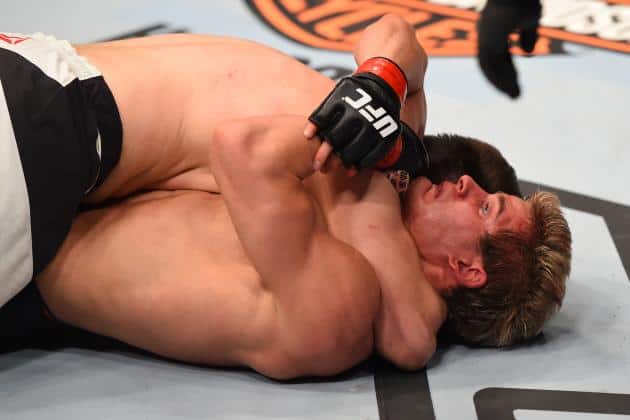 A stream of hurtful reactions from MMA fighters across the board started to hit media headlines, and well known UFC faces like Tony Ferguson had some words for Northcutt after his loss. 'Tapped like a b*tch' was what 'El Cucuy' described the finish as, and clearly these words fuelled by Northcutt's already upper level payscale in comparison to most other fighters at his age and level.
Northcutt had reacted to these criticisms before stepping in to the octagon against Barberena, a late replacement in a new weight class, by saying he brought something different to the game, and urging other fighters to do the same. This statement could be taken two ways, as advice or criticism. Clearly some fighters took it as the latter, but the overall reaction was the same; a community rejoiced in the pain and defeat of a 19-year-old martial artist.
There's so much more to this story though, as you'll find out on the next page.
Skip to page 2 to find out where this mentality all started…
The mentality
Sage Northcutt is not the first to be subjected to the harsher reactions of the MMA community, but he is perhaps the most clean-cut, humble and likeable character to be part of it. To get to the roots of this mentality we need to look further back than you'd imagine, because this is truly not about Northcutt. Cast your minds back to the days of Chuck Liddell, Randy Couture, BJ Penn, Georges St-Pierre, Anderson Silva and Tito Ortiz, when they were the most marketable and successful UFC champions of the time. Brock Lesnar needs to be included in this conversation too, for obvious reasons.
What do they all have in common? They were all part of the first wave of real marketable champions during the most rapidly expanding era of mixed martial arts. Before them, and the undeniable influence of Pride FC, there was no real rhyme or reason to MMA, at least not in an organisational sense. There were no athletes, but the game was rife with brutes who were simply known for their ability to put a beating on another blood soaked warrior inside an eight-sided cage or ring.
These were no doubt wonderful times to follow the UFC and mixed martial arts, but like everything in this life, time rules all.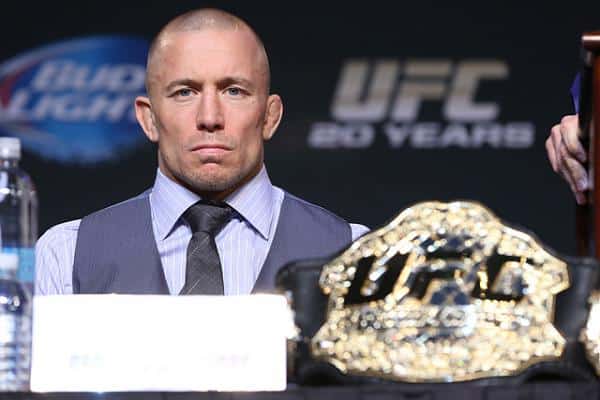 Fast forward to November 2013 and UFC 167, where the longtime king of the UFC welterweight division Georges St-Pierre last fought. It's significant for so many reasons, but one is most relevant to this subject. It marked the last of UFC's first wave of truly marketable champs exiting the sport. With Anderson Silva already fallen from grace at this stage, and the rest of the crop either retired, absent or no longer the draw they once were, the promotion faced a tough test; replacing the golden era.
All of a sudden the UFC was left with very few marketable and popular names to work with, and, hand-in-hand with a long line of new and injury-riddled champions as well as the steroid busts all over the place, we began to see some rather humdrum cards being put together. Now, instead of regular title defenses and huge rivalries at the top of cards, we had barely known fighters from all tiers facing off in seemingly pointless affairs. Perhaps it was a lack of foresight, or the promotion's over scheduling, or maybe just bad luck, and more than likely all three. But the consensus from the MMA community was the same, we aren't really that interested because we don't know these fighters.
Here comes the kicker.
Skip to page 3 for the crux of the article…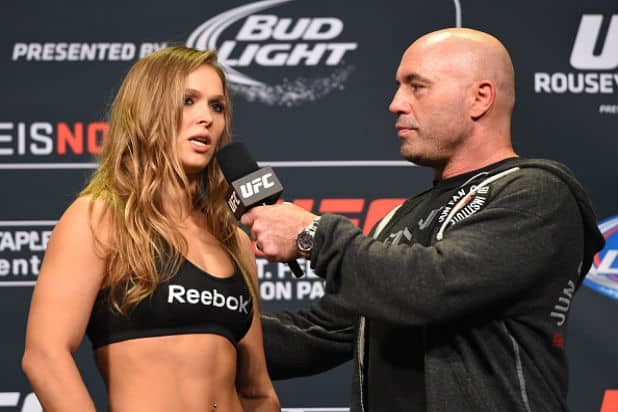 The kicker
Here we are at the summit of this mountain of words, where we address the subject of this somewhat long winded but essentially reflective article. As mentioned, the rough patch circa 2013 for the UFC continued in to 2014, PPV numbers were bouncing around, and were nowhere near the madness of the UFC 100 era. Clearly influenced by the decline in numbers and the outcry from the MMA community, the UFC went about finding new stars to push in to the limelight. That's where Ronda Rousey, Conor McGregor, Sage Northcutt and Paige VanZant come into the debate.
How do you make a marketable fighter? In the modern fight game there's a few ingredients required for this; money, media exposure and of course fights, take away any one side of that triangle of success, and you won't get the desirable outcome, which is a well known fighter that can be used to boost the profile of events, the promotion itself, and keep the fan's or 'customer's' interest. After all, the UFC is a business, and like it or not, the athlete is a tool for the grand scheme. Of course we want to tune in to see the best fighters in the world duke it out on the biggest stage to decide who is the greatest, but as we already know, us fans aren't interested in watching fighters we don't know or relate to.
So we are essentially trying to have our cake and eat it?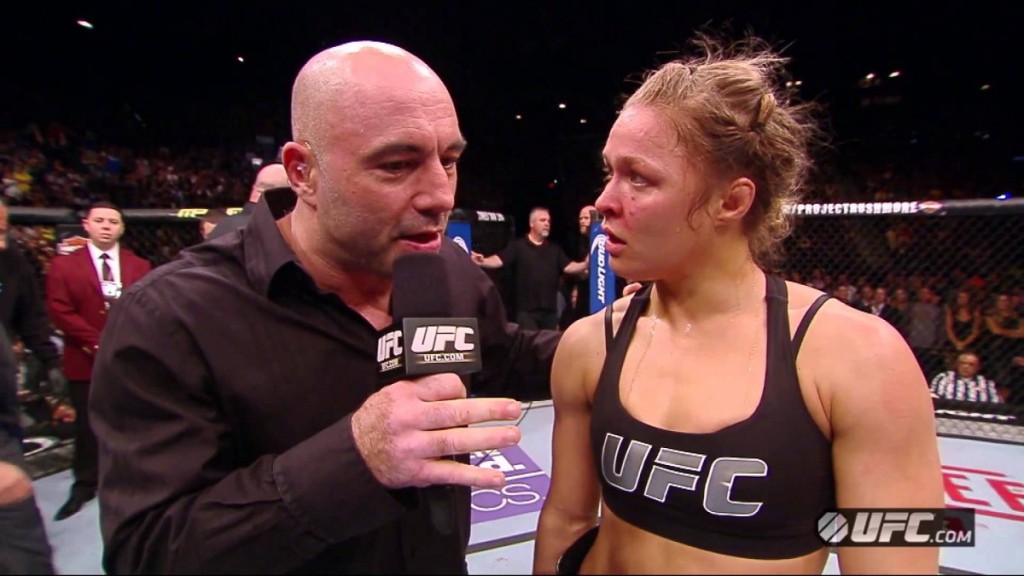 'Rowdy' was the first in the recent line of well hyped UFC fighters to get a dose of hatred from the MMA community, and even her case can be dissected further. Was it really her 'attitude' we saw during The Ultimate Fighter and leading up to UFC 193, or were there certain UFC brass whispering instructions behind the scenes? Drama sells tickets, and any media is good media, there's two more golden rules of success in the modern fight game for you.
So, to surmise this garbled mix of proverbs and historical facts, we can't ask for fighters that are marketed better without getting them. At the bottom of all this hatred for the derailed 'hype trains' is our own influence on the MMA game. Yes, the UFC could handle these things better, but they essentially have to invest money in a product like Northcutt, so would they be feeding him to all-time greats at just 19 with seven fights? No, of course not, they'd have absolutely no incentive to. Yes, it's annoying to see the hype train roll in to town, but we don't have to tune in unless we want to. We also shouldn't be asking for Dr. Frankenstein to create a monster, and then chasing it down with torch and pitchforks when it comes to life.
This image sums up both a classic snapshot in MMA history, and the message we need to get across with this article.