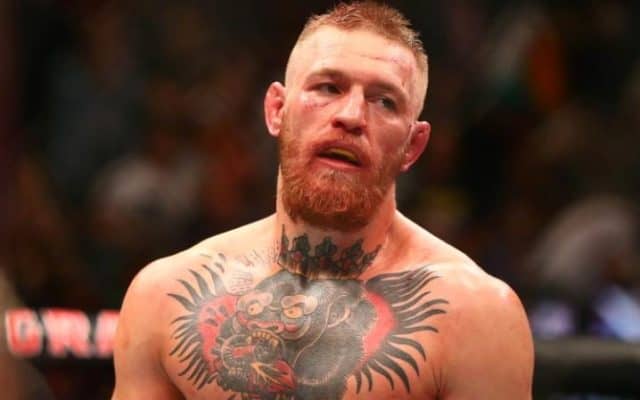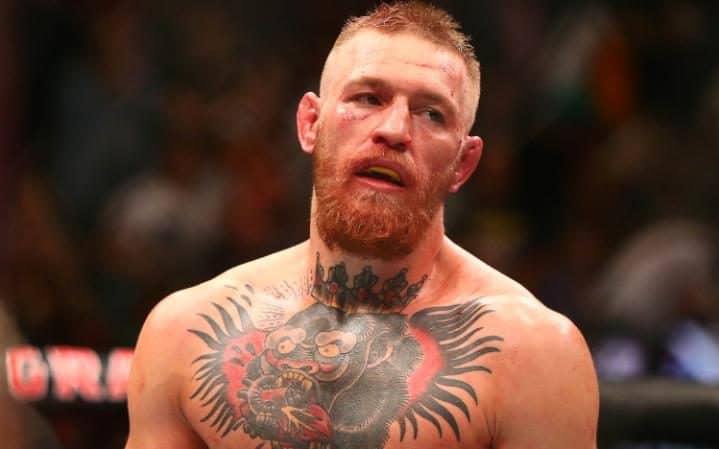 The massive UFC 205 main event between featherweight champion Conor McGregor and UFC lightweight champ Eddie Alvarez may be in jeopardy, after 'The Notorious One' was reportedly knocked out cold during a sparring session today, possibly having suffered a broken nose:
I was told by someone close to SBG, McGregor was allegedly knocked out cold in sparring today; possible broken nose, shaky to his feet.

— #Dizz © (@TalkMMA) October 10, 2016
Quite sure this could have an effect on his training camp. Alvarez has great striking technique. Could make his #UFC205 bout a disaster.

— #Dizz © (@TalkMMA) October 10, 2016
The 145-pound champ's head coach John Kavanagh was quick to respond to the rumors on Twitter:
Free tip – Just because its on the Internet doesn't mean its true ????

— Coach Kavanagh (@John_Kavanagh) October 10, 2016
McGregor is looking to become the first man to hold two titles in different weight classes at the same time, as the current featherweight champ is eyeing Alvarez's 155-pound strap. The SBG Ireland product has accomplished a similar feat before during his days in Cage Warriors, where McGregor reigned as the promotion's 145 and 155-pound champion.
Alvarez is coming off of a first round knockout win over former champion Rafael dos Anjos in their title meeting at UFC Fight Night 90 this past July.
McGregor, of course, is coming off of a five-round war with Nate Diaz at 170 pounds, with the featherweight champ emerging victorious in their second meeting at UFC 202 after having submitted to Diaz in their initial meeting at UFC 196 in March.
Will this affect McGregor's ability to perform come fight night? Or could this force the Irishman to withdraw from the legendary contest altogether?
McGregor and Alvarez are scheduled to meet for the lightweight title in the main event of UFC 205 from Madison Square Garden in New York on November 12, 2016.
If you enjoyed this story, please share it on social media!