The UFC's heavyweight division is praying that Anthony "Rumble" Johnson stays retired after seeing his recent weightlifting video on Instagram.
Johnson, a former two-time UFC light heavyweight title challenger, retired from mixed martial arts (MMA) competition back in April of 2017.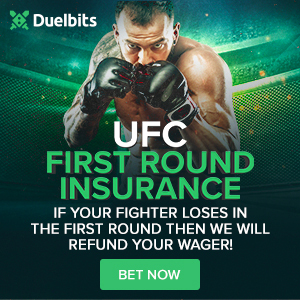 The heavy hitter posted the following Instagram video of himself lifting weights in the gym, and the former Blackzillian is looking tremendously jacked since hanging up his gloves:
"Rumble" is one of the most devastating knockout artists in UFC history. His highlight reel finishes of Antonio Nogueira, Jimi Manuwa, Ryan Bader, and Glover Teixeira are still engraved in the memories of MMA fans across the world.
Johnson was never able to get over one hurdle in his career at 205 pounds though – Daniel Cormier. In May of 2015, Cormier submitted Johnson to win the then-vacant UFC light heavyweight championship.
After picking up three straight knockout victories, Johnson earned himself another crack at Cormier, but the result was the exact same as he lost via submission. It was after that fight in Buffalo that Johnson decided to retire from fighting.
In recent months, however, some rumblings have emerged regarding the possibility of a return to the cage for Johnson at heavyweight. His freakishly enormous new size would serve him well in that endeavor; however, there's just one problem. Daniel Cormier is now the king at heavyweight.
Should Johnson decide to come back for a run at the heavyweight title, the possibility of rematching "DC" for a third time is an intriguing one. If fighters thought Johnson hit hard at 205 pounds, imagine the force he'll bring to the table with a jump up to heavyweight to coincide with his new build.
Regardless of an MMA return or not though, Johnson seems like he's chasing after The Rock in terms of "Bulkiest Man On The Planet."