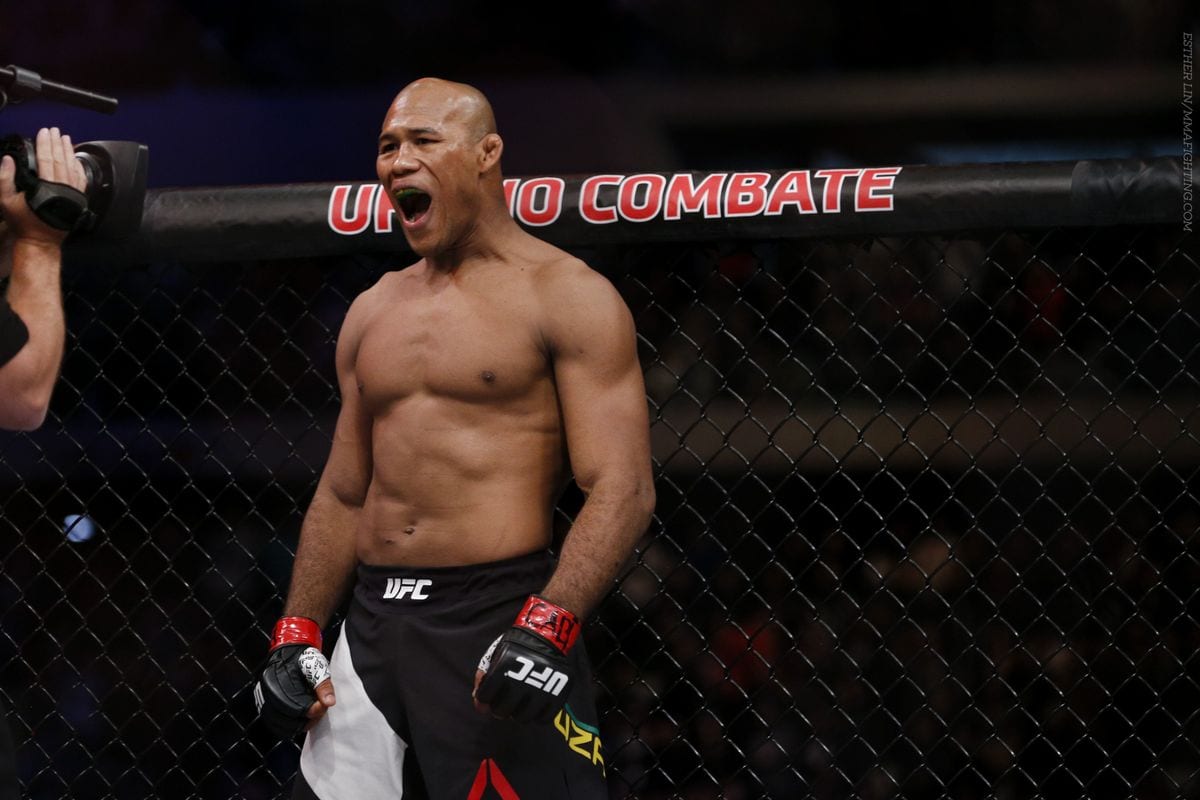 Ronaldo Souza willing to sit back and enjoy his life while waiting to get a crack at the UFC middleweight title after making some good money. The title contender is fresh off an impressive win that just gives him more confidence in his next opportunity.
Souza is coming off a third-round knockout victory over former UFC middleweight king Chris Weidman at UFC 230 at Madison Square Garden. Before that, he suffered a split decision loss to Kelvin Gastelum in May 2018 and is 3-2 in his last five bouts.
Thus, he believes the current state of the UFC middleweight fray will help him get back to the top. Now, he's going to wait for this chance.
"I'm a plan A, man," Souza told MMA Fighting. "I will fight for the belt. I want to wait for my chance. I'm a plan A, I will wait for my turn."
"Jacare" made it clear that he wants his next fight to be for the title. He will have to wait to fight the winner of the upcoming Robert Whittaker vs. Kelvin Gastelum title bout.
The UFC 234 pay-per-view event is set to be held on February 10, 2019, at Rod Laver Arena in Melbourne, Australia. The main card will air on pay-per-view at 10 p.m. ET while the preliminary card will air on ESPN+.

"I've made a lot of money this year," Souza said. "I fought three times, I won three bonuses. I have one performance bonus and two fights of the night, I knocked my last opponent out. I've made plenty of money, I can stay some time without fighting."