Israel Adesanya 'Manifesting' win for Dricus Du Plessis at UFC 290: 'I will show him who the f*ck I am'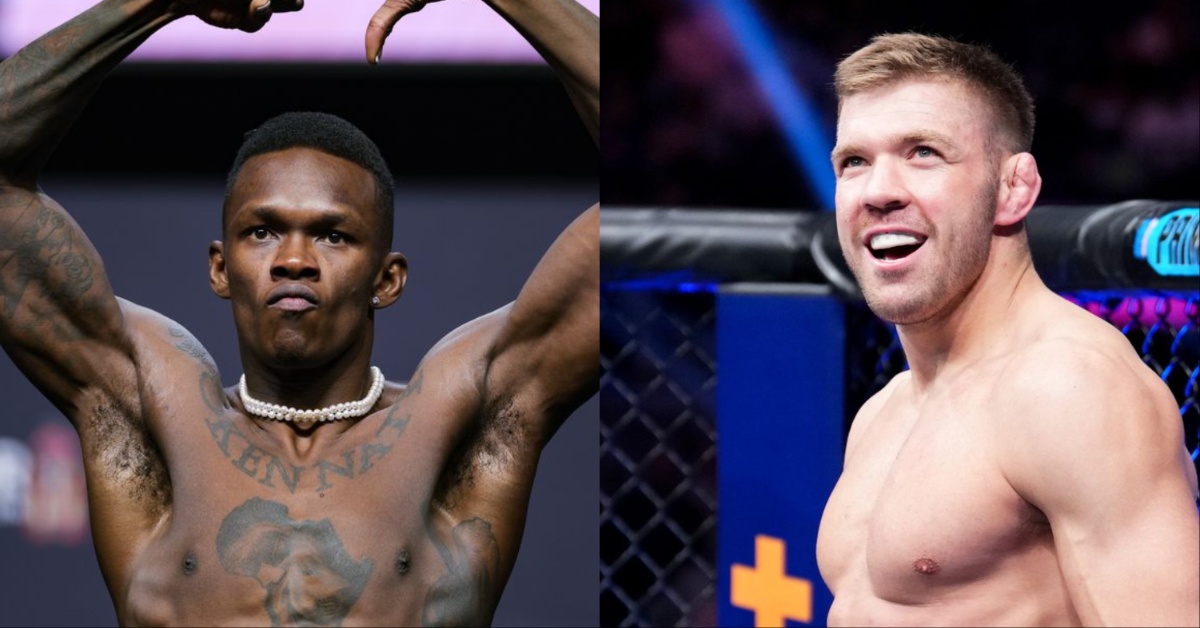 Reigning UFC middleweight champion, Israel Adesanya will be hoping that Dricus Du Plessis comes through his bout against Robert Whittaker so he can give the South African a beating himself.
Du Plessis is set to take on Whittaker on the main card of UFC 290 in just under a months time. The winner is slated to challenge Adesanya for his 185lb title in headlining slot of the UFC 293 card in Sydney, Australia.
Whittaker has already faced 'Stylebender' twice, falling short on both occasions and on paper, will likely face him for a third time with 'The Reaper' being a sizeable favrioute. However, Adesanya is looking for fresh blood and following a bitter back-and-forth with Du Plessis, the champion want to get his hands on the rising contender.
Israel Adesanya to 'manifest' du Plessis victory
Adesanya and Du Plessis have recently been involved in a feud, which took an ugly turn towards race, identity and background. Adesanya has seemed to take this beef personally, labelling du Plessis as a 'cracker' and now seems desperate to fight him.
Talking to TheMMAHour, Adesanya explained that he would be 'manifesting' a Du Plessis victory in order to face him later this year
"I'm going to manifest [Du Plessis] winning this fight in the first round, and when he does, I'm going to be right there in the cage so he can turn around in September," Adesanya said. "No bulls**t, no 'I'm hurt,' this and that, nope. We're going to fight in Sydney in September. Because Rob is Rob, whatever, I've already got a plan for Rob if it's Rob. But I really, really, really hope it's DDP, because I will show him who the f**k I am."
Adesanya would continue, doubling down on the comments, but acknowledged how much of a test Whittaker will present.
"It's going to be first round, Dricus, f**ks him up, somehow, by some magic, some juju," said Adesanya. "We'll make it happen. It's a hard ask, but again, Player 1, you can make things happen. Really, I'll pray on this and make it happen." (H/T MMAFighting)
How would Israel Adesanya Vs. Dricus Du Plessis go?