Bad news for fans of the UFC 197 main event between Rafael dos Anjos and Conor McGregor, as reports state the fight's announcement has been postponed…
UFC featherweight champion Conor McGregor and his lightweight counterpart Rafael dos Anjos were all set for a monster main event at UFC 197, as 'The Notorious' attempted to create a new UFC record. He'd become the first consecutive two-weight champion with a win over RDA, making the bout all the more intriguing to the fans of the UFC.
After his stunning one punch knockout over all time great Jose Aldo at UFC 194, McGregor was pretty much calling the shots as far as his move up to 155 pounds was concerned, but all that seems to be changing now.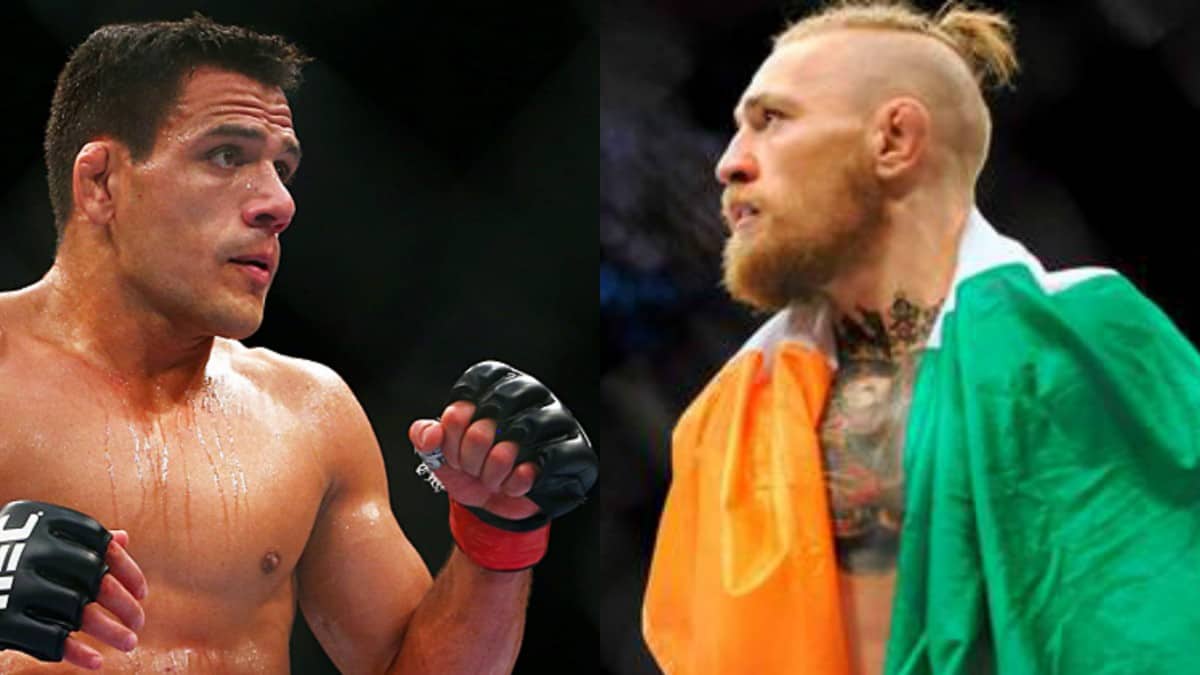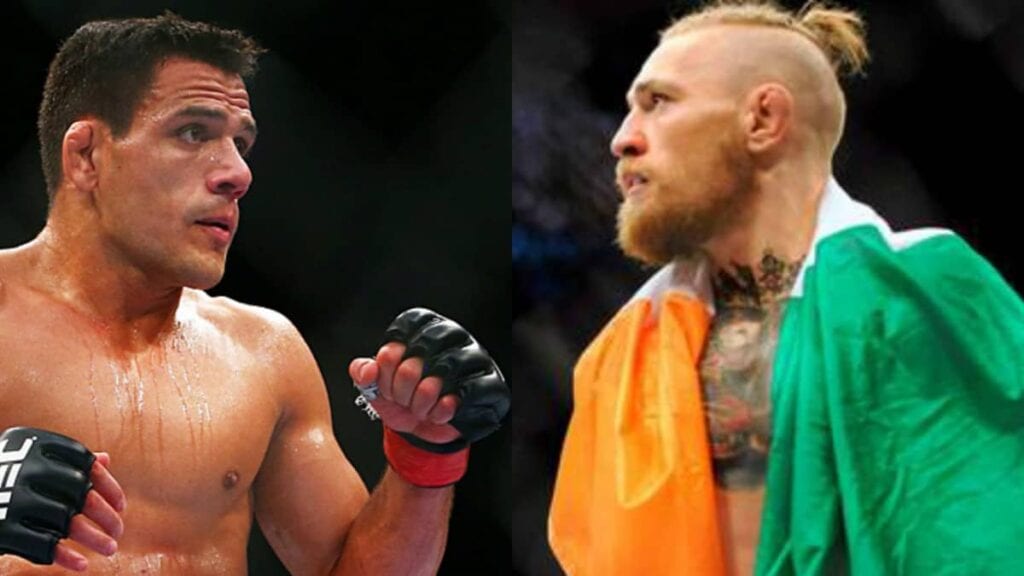 Multiple reports, including mainstream MMA site Bloody Elbow, have confirmed that McGregor vs. dos Anjos has been postponed. Check it out:
According to Globo, the UFC was supposed to announce the main and co-main event of the upcoming Pay-Per-View event in March during the Green Bay Packers vs. Washington Redskins halftime last Sunday, but were forced to delay it because McGregor is yet to sign the fight contract to compete against lightweight champ Rafael dos Anjos.
The report also specifically mentioned that McGregor seemingly demanded more money from the promotion, which led to the delay in the announcement.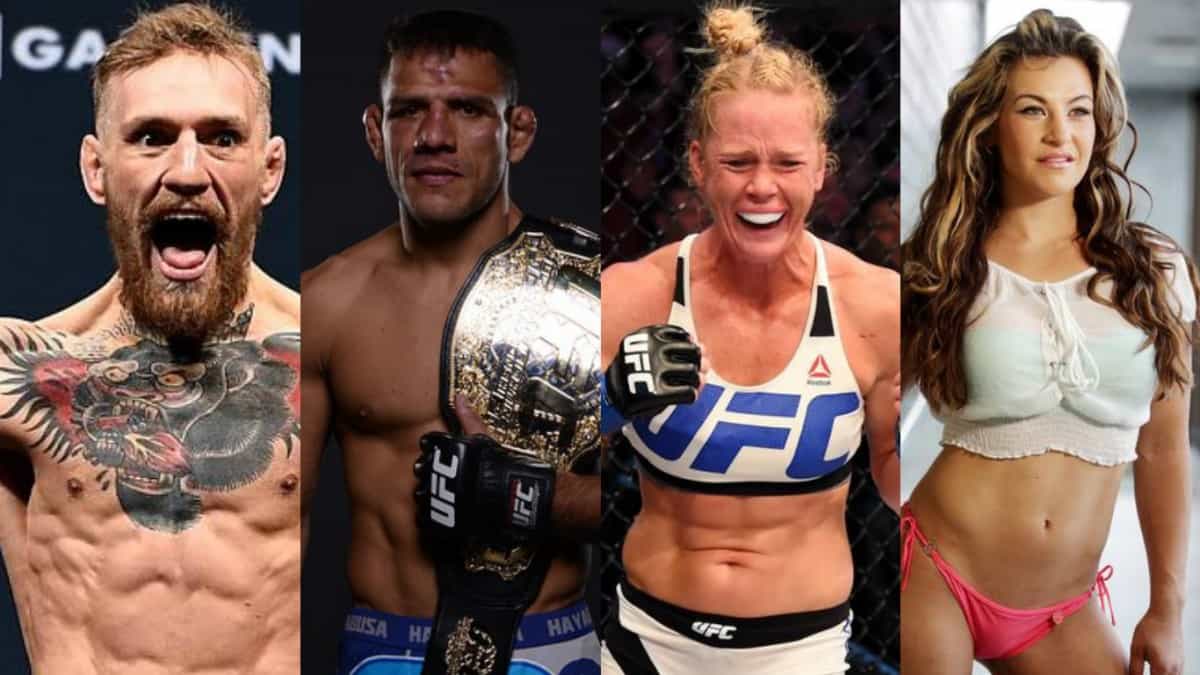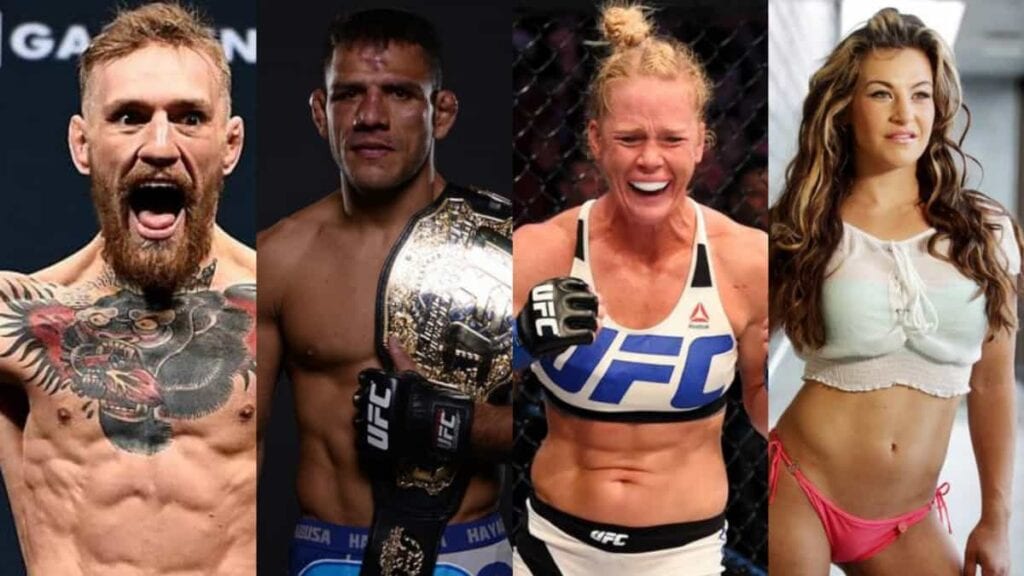 The March pay-per-view event that's set to include women's bantamweight champion Holly Holm versu Miesha Tate will take a huge hit without McGregor vs. dos Anjos. Rumours on the MMA forums are that McGregor was demanding somewhere in the region of $15-20 million USD for the fight against dos Anjos.
Is 'The Notorious' a huge enough star to demand that much money? The PPV record holder Brock Lesnar never even made a fraction of that, but remember we've been talking about poor fighter pay for years now.
More on this story as it comes in.
Skip to page 2 for the Twitter reaction to UFC 197 getting DELAYED….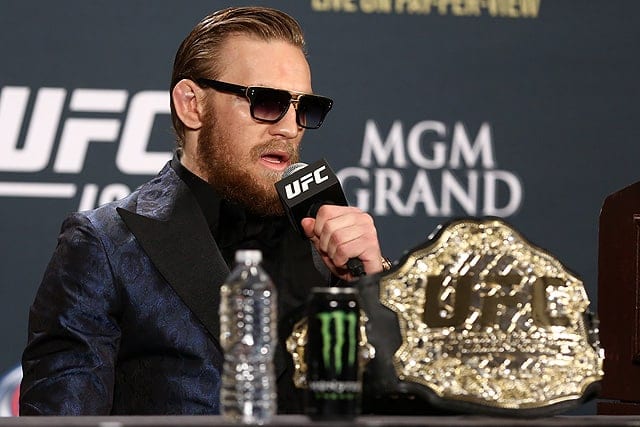 Rafael dos Anjos' manager Ali Abdel-Aziz just went live on Twitter to blast the media that first reported the fight as 'official' and also to slay Conor McGregor for being 'chicken!' Check out those and more Tweets in reaction to the big news:
????????????????????????????????????????????? guess who #Runningawaychampion

— Ali Abdelaziz (@AliAbdelaziz00) January 11, 2016
So media member said this was to be an announcement no one nothing call man https://t.co/SR8FsAi8kr

— Ali Abdelaziz (@AliAbdelaziz00) January 11, 2016
Report: McGregor demands more money, delays UFC 197 announcement https://t.co/cEbZ1LZksB

— ZombieProphet (@ZProphet_MMA) January 11, 2016
A Brazilian lap dog website says #UFC197 isn't being announced by UFC because McGregor is demanding more money. https://t.co/VCm3jVg96b

— #Dizz © (@TalkMMA) January 11, 2016
Conor McGregor fight against RDA has been called off due to McGregor demanding to be paid 40m on par with Mayweather #UFC197

— Fanta Slattery (@FantaSlattery) January 11, 2016
Like putty in his hands at this stage so they are #UFC197 https://t.co/3pA8BnG1yl

— Dermot Connolly (@DJConnollyEsq) January 11, 2016