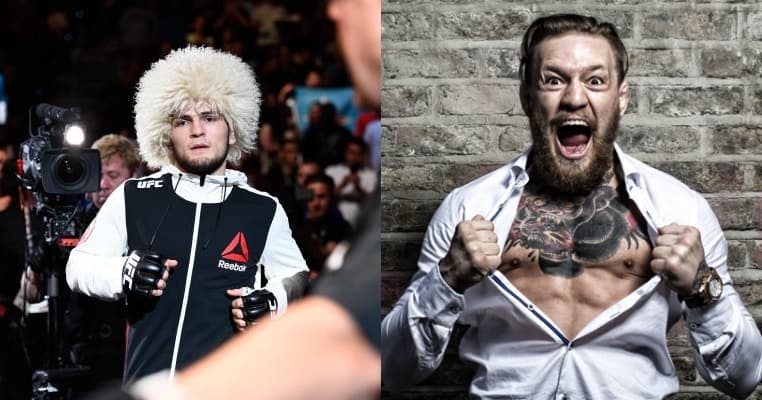 Surrounding the massive UFC 205 event is an air of change, some say for better, and others for worse. Once again Conor McGregor is at the front of this hot debate. Facing Eddie Alvarez in his attempt at the Philadelphia slugger's lightweight belt, 'The Notorious' is causing all kinds of havoc. Yet to defend the featherweight title, and receiving a shot at the belt in his first 155-pound belt, McGregor has stirred up the argument of money over rankings all over again. When it comes to the decision-making behind the UFC 205 main event, few can deny it is unabashed.
Alvarez vs. McGregor was fiercely contested by the contenders of the lightweight division, none more so than Khabib Nurmagomedov. Undefeated in his career at 23-0 (7-0 UFC), 'The Eagle' protested vehemently against McGregor's title shot. Eventually finding himself matched against Michael Johnson on the UFC 205 prelims, Nurmagomedov made it clear it was title shot or bust if he beats Johnson. Although he won't get a crack at the belt on November 12, Khabib reportedly made a huge dent in Alvarez's, but for mare so McGregor's pay for UFC 205.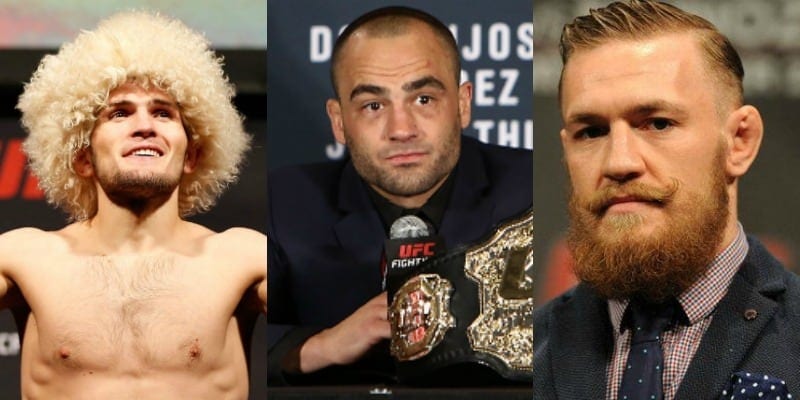 Eagle Leverage
According to a report on Match TV, via Bloody Elbow, Nurmagomedov signing two contracts to fight Alvarez was simply a ploy by the UFC to lower both men's salaries for the event. Khabib's father says the promotion used the fear of fighting his son as leverage to lower the payout required on November 12:
"By sending a contract to Khabib, the UFC has reduced the overall cost of UFC 205 by $4 million dollars. According to rumors, McGregor wanted to fight for six or seven million, and Alvarez for one million. At this point, Khabib was sent two contracts and he signed them. Alvarez with McGregor then calmed down because nobody wanted to fight Khabib. As a result, Alvarez will earn $500,000 and McGregor around $3.5 million. There are some bonuses, but the fact is that they have halved the fees. That's for sure. Khabib was offered $100,000 compensation for the cancelled fight. He refused, and said: 'Give me the opportunity to fight the best.' On the same evening, he was offered a fight with Michael Johnson for the same fee."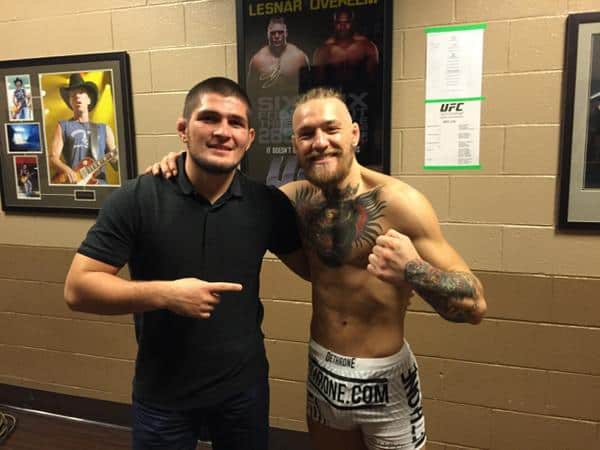 Kick In The Teeth
If true, this means the prospect of fighting Nurmagomedov lowered Alvarez from $1 million to $500K, and McGregor from $7 million (approx) to $4 million. The brash Irishman mocked Alvarez for not renegotiating his contract before UFC 205, but 'he Silent Assassin' claimed it was too easy a fight to pass up on.

One day, perhaps soon, someone is going to have to give Khabib Nurmagomedova title shot. When that finally happens, will the undefeated Sambo master rag-doll his way to title glory?