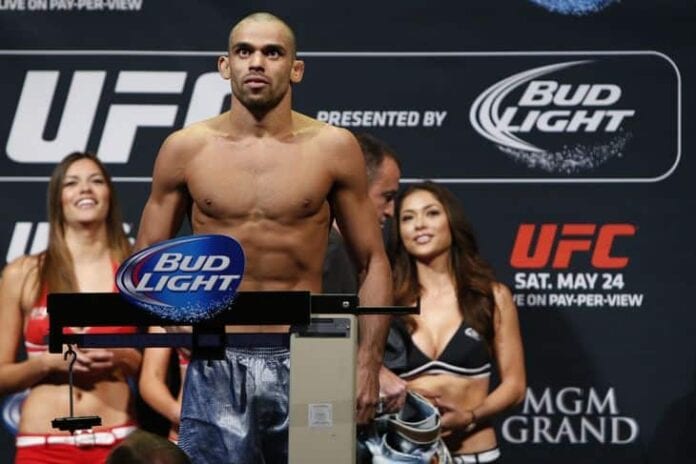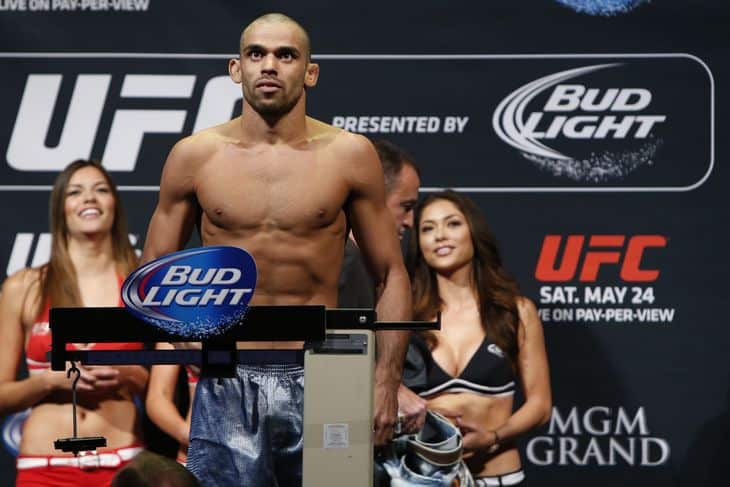 After two incredibly rough cuts down to 135 pounds in his two recent bouts, former UFC bantamweight champion Renan Barao is apparently ready to make his way up to the 145-pound arena.
According to a report from Brazilian fighter manager Matheus Aquino, who manages Bellator MMA featherweight champion Patricio 'Pitbull' Freire, Barao told a local television news station that he's headed up a class and is looking or his first bout in December:
Renan Barao said on a local TV news that he's moving up to Featherweight and looking to fight in December

— Matheus Aquino (@MatheusDCAquino) September 25, 2015

Barao was most recently seen losing to current 135-pound champ TJ Dillashaw in the main event of July 25's UFC on FOX 16 from Chicago, Illinois.
After 'The Viper' won the belt from the formerly dominant champ at UFC 173 in May 2014, the two rivals had a rematch previously scheduled at UFC 177 in late August 2014, but it fell apart when Barao passed out while cutting weight, hitting his head in the bathroom in the process.
He's appeared drawn and slow after cutting down in recent bouts, and it's clear that his body can no longer stand the taxing toll it takes on his body; not if he wants to continue to be an elite competitor, at least.
A roadblock to Barao making his way to featherweight was the fact that his good friend and training partner is UFC featherweight champion Jose Aldo. But apparently Barao and his manager, Nova Uniao head man Andre Pederneiras, have decided there is no other choice for 'The Baron.'
We've seen fighters like Anthony 'Rumble' Johnson and Dustin Poirier put massive weight cuts to rest to thunderous results in recent months. Will Barao be the same?