'Rampage' Jackson reveals what UFC CEO Dana White said that soured their relationship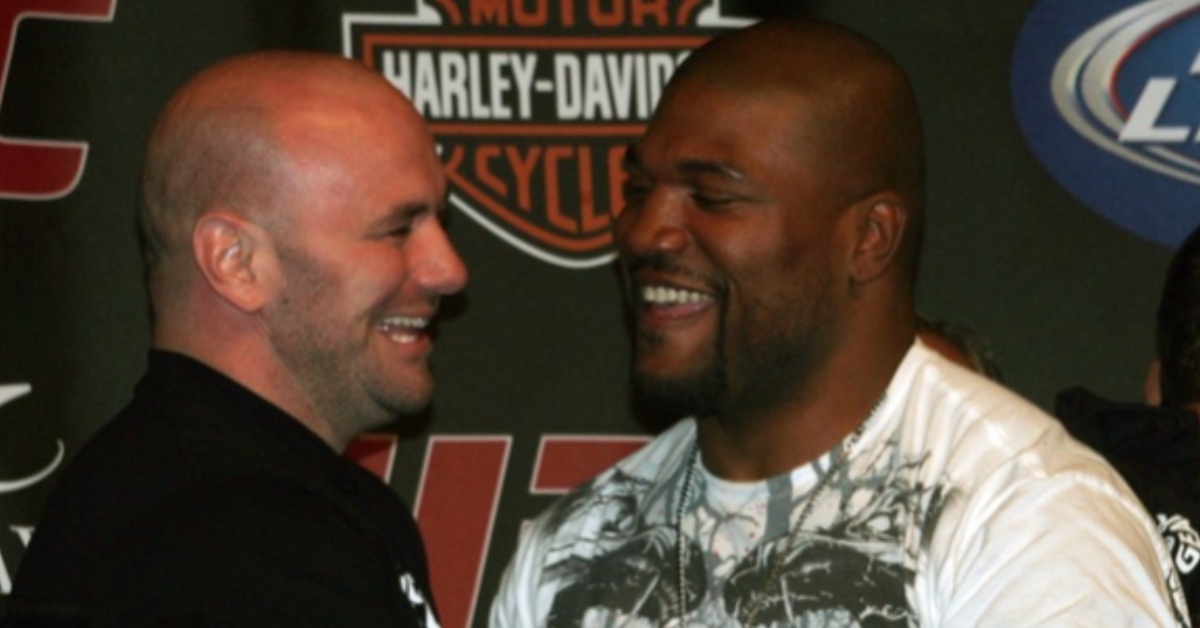 Don't expect Octagon icon Quinton 'Rampage' Jackson to bury the hatchet with UFC CEO Dana White anytime soon.
It's been nearly a decade since the former light heavyweight champion has competed under the UFC banner and 'Rampage' is still admittedly seething over what he perceived to be a showing of disrespect from White following one of his final appearances with the promotion.
"I think I fell out with Dana when I lost to Ryan Bader in Japan," Jackson said on his JAXXON podcast. "I got injured before that fight, and I called Dana right away. I said, 'Man, I tore, I got a partial tear in my meniscus.' He said 'What are you gonna do?' I said 'Sh*t, man, it's Japan. I still want to fight. F*ck it, I'm still going to fight. I want to fight.' It was Japan. I love fighting in Japan.
"So when I went there and I fought, and I lost by decision, the first thing Dana did in the press conference is, like, 'I don't know what's going on with Rampage. I don't think he has it. I don't think he wants it anymore.'
"I was like 'Man!' … After all that sh*t Dana did to me when he did that sh*t, that's when I got kind of pissed at him. I lost my love for fighting right there" (h/t MMA Fighting).
'Rampage' Believes Dana White Took His Work Ethic for Granted
After making a name for himself in PRIDE, 'Rampage' moved over to the UFC in 2007 and promptly claimed the 205-pound title via a first-round knockout of Chuck Liddell. Over the next six years, Jackson would compete against some of the biggest names in the division's history, including Lyoto Machida, Forrest Griffin, Rashad Evans, Wanderlei Silva, Glover Teixeira, and Jon Jones.
Following three straight losses, 'Rampage' exited the promotion and headed to Bellator where he competed for another six years.
Throughout his illustrious career, Jackson was known to compete on a regular basis and is said to have never once backed out of a fight until Dana White threw him under the bus that night.
"I never pulled out of a fight," Jackson continued. "I don't pull out. I got four, five, six kids. I don't pull out. I had never pulled out of a fight in my career. I never pulled out. And then after that when I got injured I started pulling out of fights.
"I said, 'F*ck this sh*t,' because you don't get no respect for fighting injured, and I let Dana know right away that I was injured. For him to say that, it kind of made me look at him sideways."