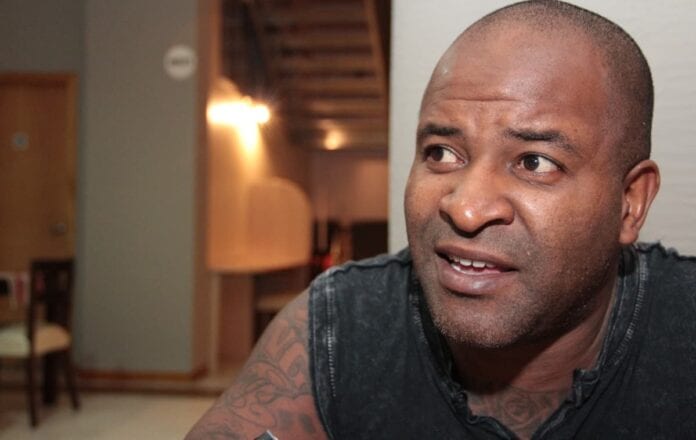 After Fabricio Werdum's stunning upset victory over former champion Cain Velasquez at June 13's UFC 188, there has been tons of talks on who will be the first challenger to the newly crowned champion's throne. UFC president Dana White has said that the next shot will go to either No. 3-ranked Stipe Miocic, or No. 4-ranked Andrei Arlovski, but it seems as if Werdum's coach has a different outlook.
Speaking on yesterday's (June 22, 2015) edition of the MMA Hour, Rafael Cordeiro, head coach at King's MMA, stated that he actually believes Cain Velasquez deserves an immediate rematch. Due to the nature of the loss, many don't believe Velasquez should get a rematch, but Cordeiro says that for everything he's done in the heavyweight division Velasquez should get another chance: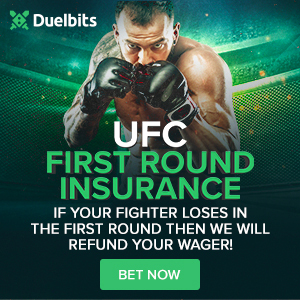 "It's hard to say names," Cordeiro said. "I believe Cain deserves a rematch because of his history as a champion. He was great. He did things in the heavyweight division nobody did, and Fabricio will start building his history in the heavyweight division.
"But if somebody has to fight, I believe it's Cain. He deserves [it]. I'm okay with the rematch, no problem. For everything he did in the heavyweight division, I believe he deserves a rematch."
No matter who Werdum's next opponent is, Cordeiro says that it may be some time before "Vai Cavalo" steps back into the Octagon, as the newly crowned champion has some injuries to deal with:
"He has a couple injuries now. He got a six-month suspension," he said. "Now he's in Cancun with his wife and daughters, I believe next week he will be back. As soon as he's back, we will know how long he wants to stay out. He has a couple injuries. His knee is hurt, so we have to know now."
Despite a 20-month layoff heading into UFC 188, many still expected Velasquez to be the same cardio-driven, relentless animal he always has been, but that was not the case. The former champion tired and broke, which is now being credited to the high altitude of Mexico. This was not an issue for Werdum, who headed down to Mexico much earlier.
However, Cordeiro also believes "Vai Cavalo's" striking made the difference rather than the altitude, but also notes that Velasquez may not have prepared well:
"I believe for sure Cain felt a little bit the air, the altitude, but at the same time Fabricio was prepared for everything and he proved in the fight how hard he worked his stand-up, and I believe his stand-up made the difference, more than the altitude," he said.
""Fabricio beat Travis and people say 'Travis is no good at all.' Fabricio beat Mark Hunt, 'Oh, Mark Hunt is so-so.' We beat 'Minotauro,' 'Oh, Minotauro is old now'. You know, people try to find excuses all the time. When we lose here (at Kings MMA), we work hard to change the result for the next fight. I think everybody has to do this.
"You have your head coach and your head coach knows what to do. I think they didn't plan well what to do. All the people felt the altitude, that's no excuse. Altitude is for both, not for just one guy."
Cordeiro admitted that fighting and training in Mexico is indeed hard, but he also says that he knows how hard Werdum worked, and the title is well-deserved:
"It's really hard to train there," Cordeiro said. "I hold mitts for Fabricio, I spar with him, and I almost die. But sometimes, people have to know what to do inside the camp. The first fight, when Fabricio fought against Mark Hunt, we went there for two months. This time, we went there for 35 days. Fabricio got in shape two weeks before the fight. Two weeks just to adapt to the altitude. After that, it was just about the technique, and it was hard."
"We know how hard we worked for this moment and now Fabricio got the opportunity to show everybody how hard we work here at Kings MMA," he added. "It was well deserved, for everything he does."
After healing up, who should Werdum defend his title against?