The loudest trash talker in the UFC says Tyron Woodley won't get the coveted UFC 230 main event slot.
Interim UFC welterweight champion Colby Covington (or former champion, who knows) has ramped up his callouts of Woodley. A sinus injury for Covington prolonged their expected title fight earlier this year. The consensus is they'll meet for the title next because of their long-standing rivalry.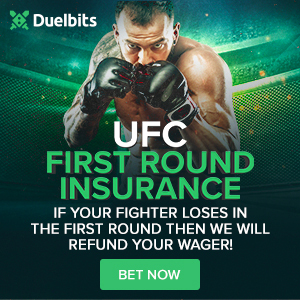 Woodley recently stated he would be ready to face Covington at November's UFC 230 on one condition. Covington isn't buying that, however, telling BJ Penn (via MMA Mania) that was "fake news." They won't be fighting at that coveted event because the UFC simply hates Woodley according to Covington:
"Tyron, that's fake news about his hand being hurt. He was saying he was ready to go, but I think it's more that the UFC, they don't want to give him that spot.

"They don't want to reward him that main event, 'cause they hate him. He doesn't know how to sell fights, he doesn't know how to promote fights, he just complains, man. He just consistently shoots himself in the foot every time he opens his mouth."
Woodley has received an endless amount of criticism for many topics. Some fans believe he is not promoted due to the fact he put on two boring title fights against Demian Maia and Stephen Thompson last year. UFC president Dana White has repeatedly blasted Woodley in the media.
Woodley claims the UFC is unwilling to promote him, at least in part, due to racism. He believes the UFC has failed to secure him the African-American contingent of Floyd Mayweather fans.
Regardless, November 3's UFC 230 from Madison Square Garden in New York City is without a main event. The pay-per-view card features the long-awaited return of Nate Diaz against Dustin Poirier. That means it should sell well on pay-per-view.
It's unknown who will headline the event, however, and the UFC may not want to give Woodley the massive PPV cash that comes along with it.
Should they?