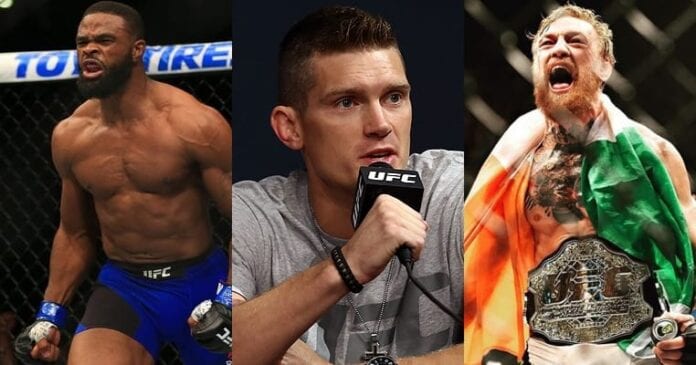 UFC welterweight champion Tyron Woodley seems to have opened a huge can of worms. After winning the title by devastating knockout against Robbie Lawler at UFC 201, 'The Chosen One' snubbed Stephen Thompson. Looking more towards money fights, Woodley was following the path arguably made popular by the likes of Conor McGregor. 'Wonderboy's' disappointment was understandable, but the number one contender also stated he was willing to fight again.
Following a period of absence in waiting for the title shot Woodley felt he deserved, it's interesting that he would turn down Thompson's challenge. Many fans have levied severe criticism towards the new champ, but he's not the first to look for these kinds of fights. As mentioned, UFC featherweight champion Conor McGregor has been at it for 10 months now. After winning the 145-pound strap from Jose Aldo, 'The Notorious' wondered up the weight classes and may never return. The motivation? $$$.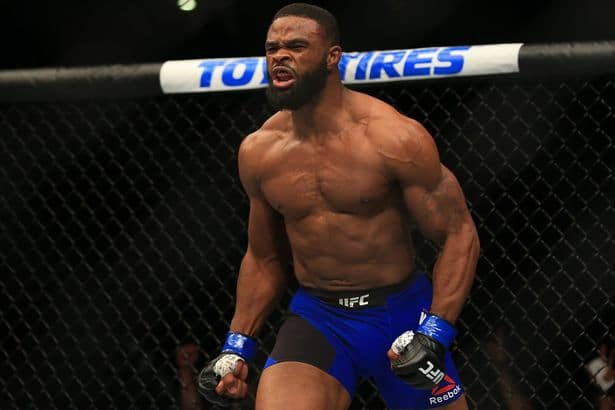 The Difference
One obvious difference between McGregor and Woodley is the latter will put his tile on the line. "'The Chosen One' called out Nick Diaz and Georges St-Pierre after UFC 201. Whichever side of the fence you sit on, at the very minimum he's defending his title. At the same time, Woodley's choice of unranked fighters further pushes the contrast between legitimate sport and entertainment. Moving in to the new era of ownership for the UFC, the coming months could prove pivotal in the sport's image going forward.
One fighter who is clearly hoping it remains rankings-based is Thompson. Speaking with our good friends over at Submission Radio, 'Wonderboy' sounds a little more blunt and less understanding than when this whole saga began.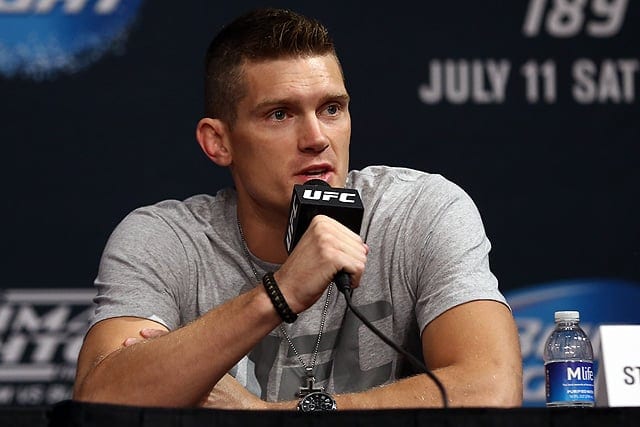 Wonderboy
"If I could have gone back, or if I could have gotten him in a room with closed doors, I would definitely let (Woodley) know at that time, you're crazy. When you were a few months ago preaching how you deserve that fight, you deserve the fight, give it to you when you were ranked number FOUR and they still gave it to you. And now you're doing this to me? It sounds like you're a hypocrite, man. That's just crazy talk. It sounds like to me you're scared. You're scared to fight me. Let's do this, let's go (laughs). I don't know what else to say without throwing in a few cuss words."
"Well as hard as he's fighting it, it does seem that (He's scared). If it was just the money – and it doesn't seem like the UFC's going to give it to him – okay, I'll fight the number one contender. But now it's going crazy. Now he's throwing racism out there and now he's just kind of going over and beyond of the whole situation, to be honest with you. And yeah man, it's starting to seem that way. I mean, you're the champion, you should be taking all newcomers – especially when you just get that belt. You have the belt of for thirty seconds and you're already shutting me down, asking for a money fight? It doesn't work that way pal."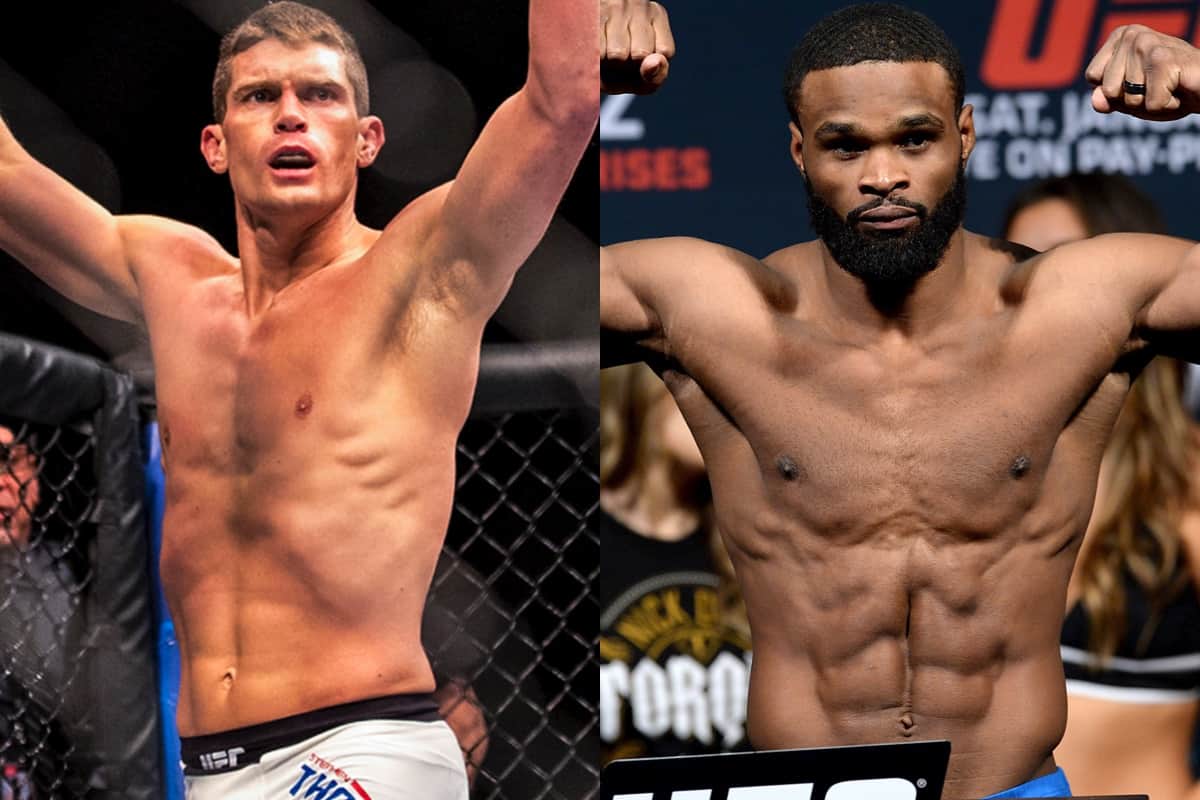 Thompson says Woodley is not McGregor…
"I knew for a fact that he was gonna say, "yeah man, let's do it. Madison Square Garden, let's go". And then he hits me with the, "nah man. You wanted to fight Robbie, so you're gonna fight Robbie. I'm gonna get a money fight". I was like, are you…I was laughing, but in my head I was like, is this guy kidding? This guy's gotta be kidding. You know, I was looking at Cormier and Cormier was looking at me. He's like, "I'm pretty sure this guy's serious, you need to go back at him". And dude, I was like, what the heck, man?"
"It really surprised me. What champion doesn't accept the number one contender? You know what I mean? That's just how it goes. You defend that title a few times before you ever starting asking for a money fight. Come on, what's going on? I mean, you hear Conor McGregor doing that, but Tyron's nowhere near the level of Conor McGregor when it comes to marketing and popularity. He's just not there. I think everybody else, the fans see that as well. And it upset not just me, but a lot of other fans and people who follow the UFC too."