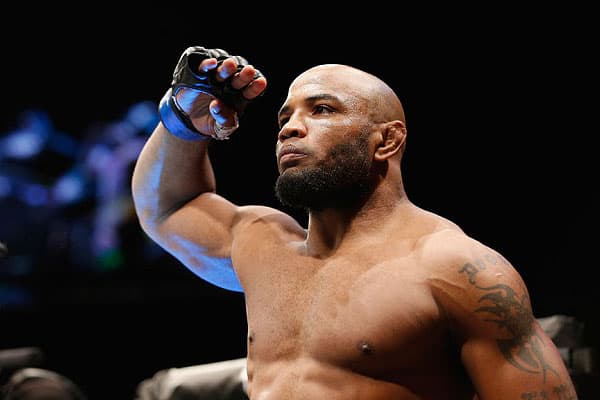 The UFC has already booked Robert Whittaker against Yoel Romero twice in the Octagon.
However, despite the fact that the UFC middleweight champion has beaten the title contender twice already, there are some people calling for this fight to happen a third time due to the fact that they put on exciting fights against each other.
If you recall, Whittaker won the interim title when he beat Romero back at UFC 213 in July of 2017 by unanimous decision.
Then the promotion made him the champion after Georges St-Pierre vacated the strap due to a medical condition in December after beating Michael Bisping at UFC 217 to win it.
As seen in the main event of the main card for the UFC 225 pay-per-view event at the United Center in Chicago, Illinois, Romero suffered a devastating split decision loss to Whittaker.
Following their second fight, there were some fight fans that believed Romero won the second fight at the latest UFC PPV event and thus, they called for a third showdown between the pair.
Whittaker addressed this potential third fight during a recent interview with Jim Edwards of MMANytt. In this interview, the UFC middleweight champion made it clear that he's not really up for the third fight as he has won the first two bouts.
Whittaker joked that if he did take the third fight against Romero then he would need a weapon when they fight.
"Well yeah, I find it funny because when you look at those fights, and when you look at the way things have gone, I've beaten Yoel Romero twice with a handicap."

"He didn't even make the weight the second time. I mean, what do people want here? The only thing left for me to do is fight him when he's a got a weapon," Whittaker said with a laugh.