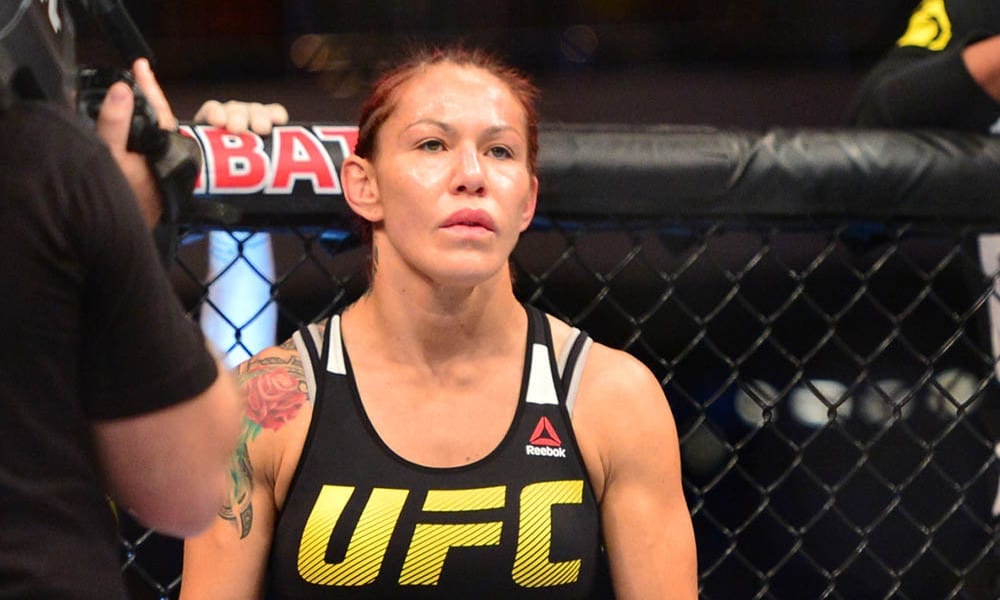 She may be facing by far the toughest test of her MMA career when she meets Cris Cyborg in the main event of this weekend's (Sat., March 3, 2018) UFC 222 from the T-Mobile Arena in Las Vegas, Nevada, but Yana Kunitskaya says she isn't feeling pressure.
Speaking up during an interview with MMAJunkie, the Jackson-Wink product said she watched Cyborg throughout her five-round victory over Holly Holm at December's UFC 219 and noticed holes in the bruising Brazilian's game 'everywhere':
"I don't feel any pressure. Everyone has weaknesses, and her last fight with Holly (Holm), it was five rounds, and it showed a lot. I was getting ready for everything and find holes everywhere – in stand-up and the ground in wrestling. I'm trying to get ready for everything."
After winning the vacant Invicta FC bantamweight title last year, Kunitskaya was originally set to make her UFC debut against a much less high-profile opponent, but when Max Holloway was forced out of his scheduled UFC 222 main event with Frankie Edgar, the chance to meet Cyborg on short notice arose.
It was obviously an opportunity she couldn't pass up, one that she revealed she'd been dreaming about ever since Cyborg was dominating her opponents in Strikeforce:
"Since she started fighting in Strikeforce (I've been thinking about it)," Kunitskaya said. "I wanted to fight in Strikeforce, but I couldn't get a visa, an American visa. After she was fighting in Invicta and then in UFC. All my career I was thinking about this; one day I would fight her. I'm happy this is happening in big show in the UFC, and it's a good chance for me."
The bout came to fruition in a somewhat haphazard manner, but Kunitskaya said she was already training so it didn't affect her camp as much. With dates, times, and opponents constantly shifting, she said she was pleased to finally get the biggest opponent possible:
"I was in my camp for a couple months and was getting ready, and the UFC kept changing everything for me," Kunitskaya said. "Dates, weight class, girls. So I was just training very hard and was ready for any moment. Three weeks before they told me Cris Cyborg, so I was excited and kept training hard."
The excitement soon waned, however, and she knew she would be in for the biggest challenge of her athletic career. But even though she believes Cyborg is a strong fighter, perhaps her claimed lack of intimidation comes in the form of her belief that Cyborg doesn't have real knockout power:
"I know that she's strong, but I don't think she has that strong of knockout power," Kunitskaya said. "She has no clean knockouts where girls go down, like Holly (Holm) have. But yes, she's very tough. She finishes all the fights by technical knockout. I think I'm strong, too, strong enough to compare with her."