UFC Fight Night 101 went down in Melbourne, Australia last night, and it was a great card. As predicted, the promotion's first event in Melbourne since UFC 193 was a success. Although featuring just three finishes from 13 bouts, the card was devoid of huge stars, and so pulled off a respectable performance. Leading UFC Fight Night 101 was a main event between hometown favorite Robert Whittaker and heavy-hitting contender Derek Brunson.
Putting in a one-round war for the ages, Whittaker and Brunson wowed the crowds. Arguably one of the most exciting rounds of 2016, Whittaker came back from being battered to finish Brunson before the round ended. "The Reaper' blasted the Renzo Gracie/Jackson's MMA product with a harsh head kick, finishing with strikes on the mat.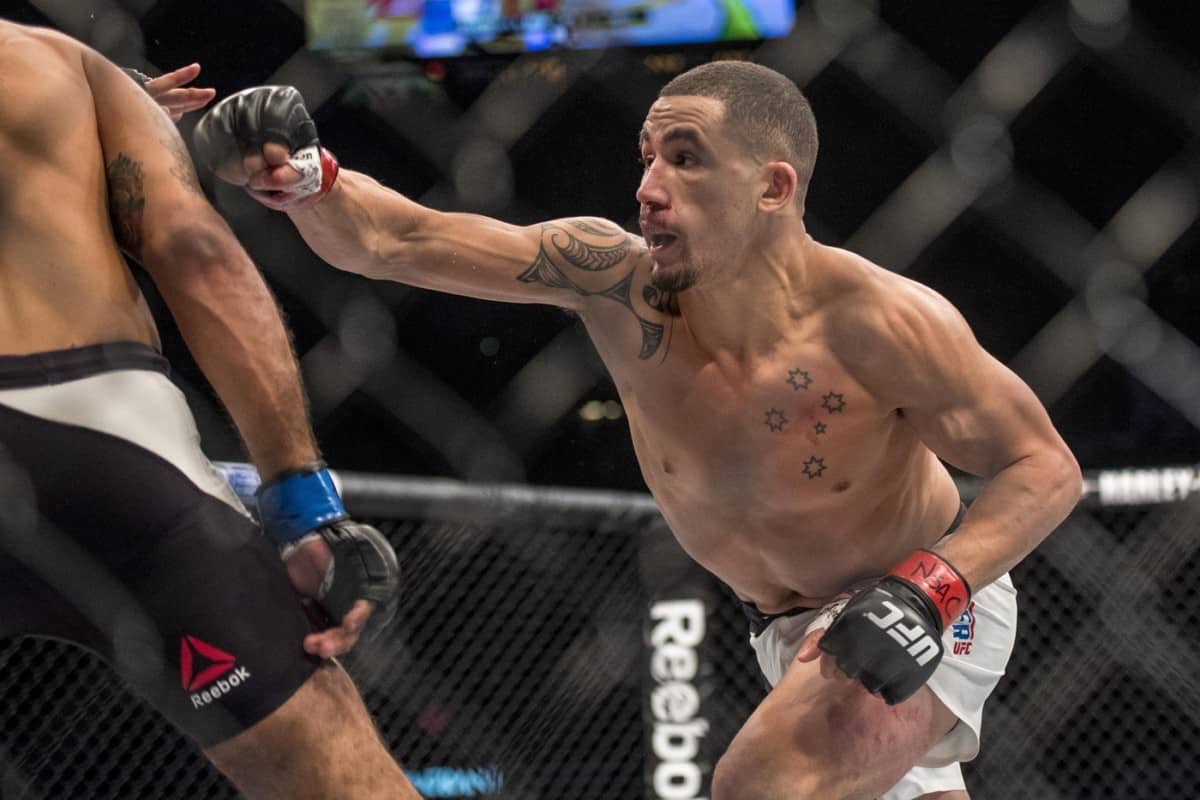 Early FOX Results…
Emerging on Reddit, as pointed out by user 'IMac187,' the result of the main event bout was announced before the fight had even begun. Perhaps it was just a mix up on the ticker, but it clearly stated the end result before Whittaker and Brunson had even touched gloves.
Take a look: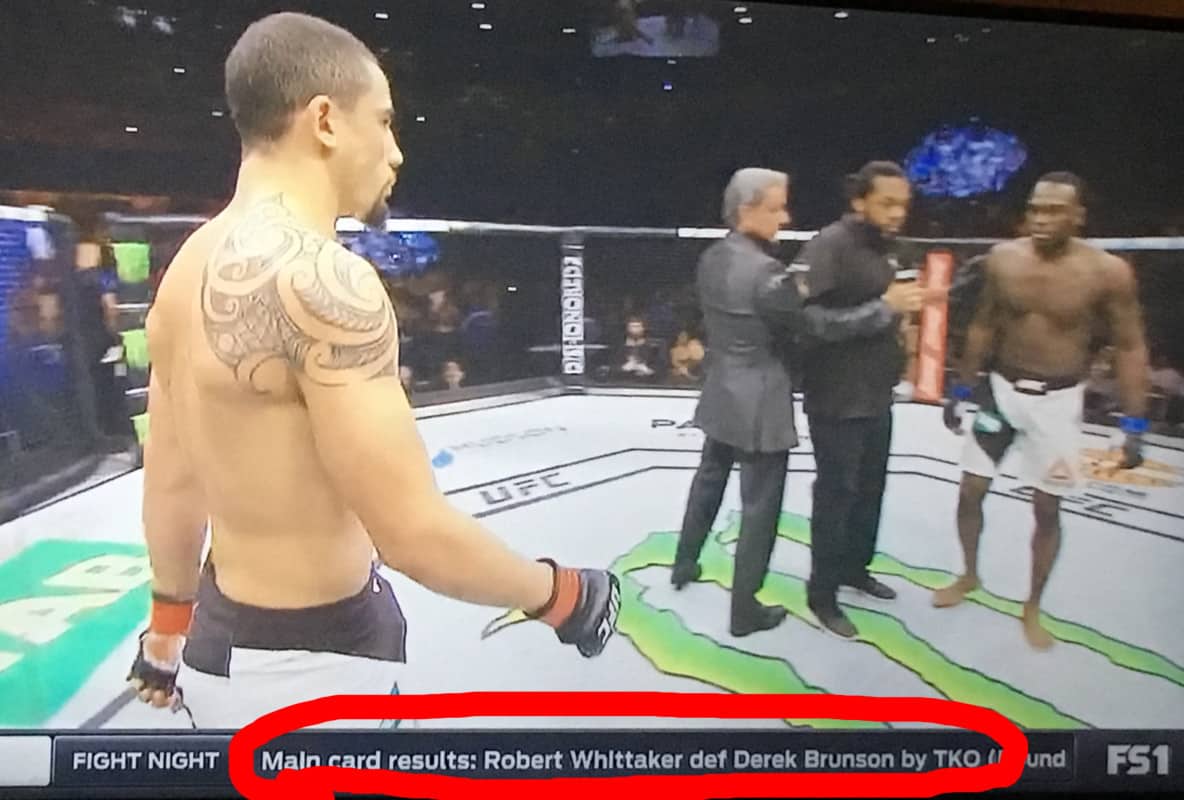 Weird
Obviously just a co-incidence, but still weird given the timing. Whittaker moves on to fringe title contendership by defeating Brunson down under. For his opponent, it's back to the drawing board, although he lost very little stock with his thrilling performance. Given the state of the top five at 185 pounds, Whittaker's emergence as a legit force could prove refreshing.
Michael Bisping is currently aligned with Yoel Romero for mid-2017, Luke Rockhold was recently injured, so perhaps Chris Weidman is an option for Whittaker. Maybe even the (potentially) returning Rashad Evans would be a possibility for 'The Reaper' in his next bout. Thanks to his crushing KO against Brunson, Robert Whittaker is now unbeaten in five at middleweight.