DOB: January 1st, 1979
Nickname: The Greek
Gym: Rio Jiu Jitsu
Location: Chicago, Illinois
Martial Arts Records: N/A
Notable Championships: 2x Gracie Invitational Champion, São Paulo State Trials Champion
Pete the Greek's intro to Jiu Jitsu
Pete The Greek or Peter Letsos, is a Chicago native that fell in love with Jiu Jitsu after watching Royce Gracie. As luck would have it, Letsos was in the right place at the right time to begin his Jiu Jitsu journey.
When Peter Lestos was 16, Master Carlson Gracie Jr had just opened his first US academy in Chicago. Pete The Greek immediately signed up and once he got on the mat, that is all he wanted to do.
He would never miss a class and trained with top Carlson Gracie black belts, who would travel to the US.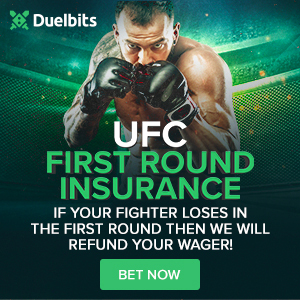 Pete the Greek's success at tournaments
Once the Pete The Greek received his blue belt from Carlson Jr, he really started to take competition series. In his first year as a blue belt, he would find success at numerous tournaments.
His dedication would lead to 2 3rd place finishes at the Pan American tournament in 1999 and 2000. During this two year run, Pete claims that he had less than 10 losses during his blue belt run.
Pete the Greek's dedication would lead to him earning his purple belt, but he wasn't satisfied. His next move would take him on an amazing journey.
Peter Lestos Jiu Jitsu journey in Brazil
Once Peter Letsos got his purple belt, he made a life-changing decision. After talking on the phone with BJ Penn, BJ advised Peter Letsos that he needed to travel to Brazil to train.
This was because at this time, BJJ wasn't as big in the US. All of the best black belts were still in Brazil and you had to go there to get the best training.
Pete The Greek was convinced and he took all the money he saved and bought a plane ticket to Brazil in 2001. His plan was to go to Brazil and train at Carlson Gracie's headquarters for a few weeks.
Unfortunately for Pete, Carlson Gracie was going through its bad breakup with most of his top black belts. Those black belts that left included Mario Sperry, Ricardo Liborio, Murilo Bustamante, Luis Duarte would form Brazilian Top Team.
The Greek wasn't sure what to do, so he called Carlson Jr. Carlson advised him that he'd prefer he train at Carlson Gracie HQ, but he could train anywhere he wanted. As long as it was not at Brazilian Top Team.
Letsos agreed and would begin his journey through Brazil training Jiu Jitsu.
Pete the Greek's travels through Brazil
Since Pete the Greek only had a limited number of training partners at Carlson's, he expanded his Jiu Jitsu. He would make friends with the best BJJ athletes in the world from Fernando Terere, Carlos Gracie Jr, and Gordo Correa.
His trip that seemed like it would be a disaster ended up being the best thing that could've happened for Peter Letsos. He would spend time training with all of the world's best BJJ practitioners every single day.
From morning, noon and night, he trained with all of the best Brazilian black belts in Brazil. Also taking private lessons with many of them like Cassio Cardoso.
Pete the Greek's trip turns into a stay
Peter Letsos 3 week trip took an unexpected turn and he would prolong his trip. What was supposed to be just a few weeks turned into over 5 years.
He traveled throughout Brazil training with each of the top BJJ athletes from nearly every city. Even competing at numerous tournaments in the country during his stay.
When he ran out of money, he was taken in by the legend Osvaldo Alves. Professor Alves allowed Pete to live in his academy in the Amazon in exchange for cleaning the mats.
At Alves' academy is where Pete would learn the wrist locks that he is now famous for. He would train night and day with Alves and his student Fredson Paixão. A multiple time BJJ world and national champion, who is also famous for his wrist locks.
After spending a lot of time at Alves' academy, Letsos would then make his way to São Paulo. There he would train with Fernando Tererê and live at Andre Galvao's home.
Around the 5th year mark of his trip, the Greek would finally return home to Chicago. Upon returning to Chicago, he was given his brown belt by his instructor Carlson Jr.
Pete the Greek's accident in Hawaii
Shortly after returning to the US, the Greek would get a call from his old friend BJ Penn. Bjj asked if Pete would like to move to Hilo. Hawaii and train with him at his gym.
Peter Letsos was up for another adventure and jumped at the opportunity to train in Hawaii. Unfortunately for Pete, this trip wouldn't have a good ending.
While surfing in Hilo. Pete suffered a major accident. Severely damaging his neck which left him hospitalized.
The injury was so severe that it abruptly ended his career as a BJJ athlete.
Pete the Greek earns his black belt
In 2006, after 10 years of training and an amazing adventure, the Greek earned his black belt. His long-time instructor Carlson Gracie Jr gave it to him at his home gym in Chicago.
Once Letsos received his black belt, he would then turn to teach full time. He would open his own Jiu Jitsu school in his hometown called Rio Jiu Jitsu Academy.
Pete the Greek continues his Jiu Jitsu journey
Once Pete The Greek became a gym owner, he began to grow his number of students and continue to make new friends. Through all of these new friendships, Letsos had connections to people training in every part of the world.
Through these connections, he had different opportunities to train at numerous gyms and give numerous seminars. He was living his dream and doing what he loved.
Pete the Greek's legacy
Pete the Greek has had one of the most amazing journeys that anyone in BJJ has ever had. Traveling all over Brazil and training with the best in the world.
He then came home, earned his black belt, and opened a world class gym in his hometown of Chicago. The Greek has only gained a lot of recognition in BJJ through his instructionals that he has released.
Now that he's working with BJJ Fanatic, more people than ever have been exposed to Pete's great techniques.
Today, Peter Letsos is still doing what he loves and that is training and teaching the art of Jiu Jitsu. No matter if it's at his school or someone else's across the world, Pete the Greek is on the mat training.