Paul Felder shuts down fans call for UFC return fight against Shavkat Rakhmonov: 'No thank you!'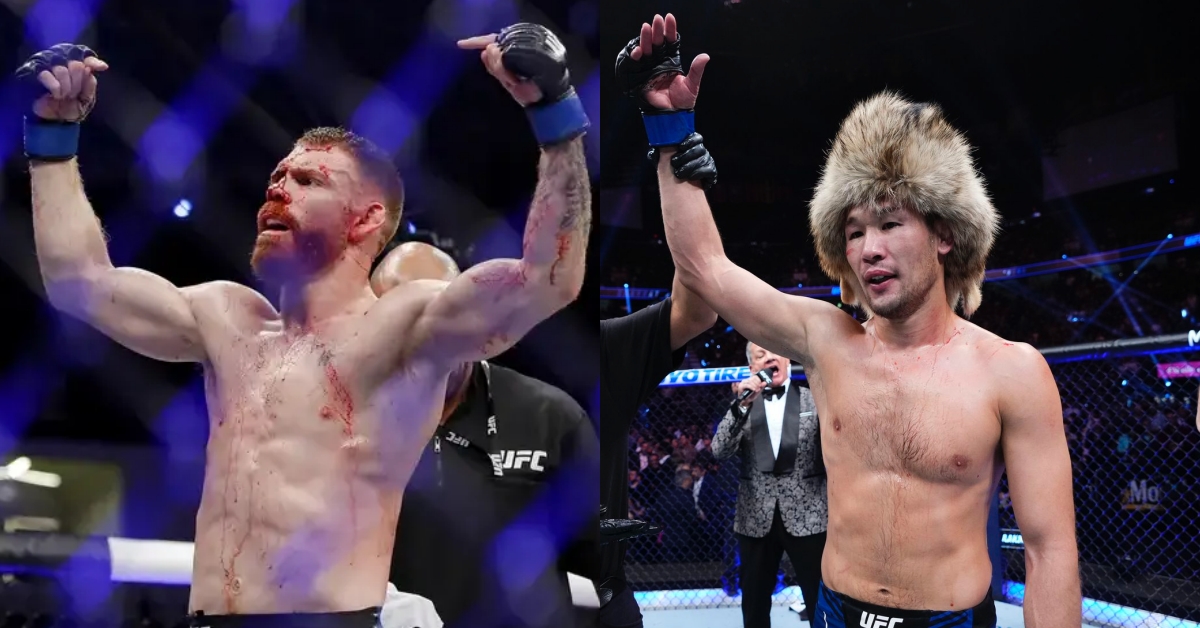 Whilst remaining non-committal on a potential return to the Octagon following a 2021 retirement, former lightweight contender, Paul Felder most certainly is not entertaining a potential welterweight clash with the undefeated finishing ace, Shavkat Rakhmonov.
Felder, a former lightweight contender under the banner of the UFC, has since switched his talents to color-commentary and analyst work, after officially calling time on his professional mixed martial arts career.
Ending his combat sports career following back-to-back headlining fights, Philadelphia favorite, Felder most recently took former lightweight champion, Rafael dos Anjos the five round distance back in December 2020, suffering a one-sided split decision loss.
Linked with a comeback fight in the time since, Felder, a staple of Roufusport claimed recent UFC Singapore headliner, Chan Sung Jung inspired him to make a return to the sport following his own retirement from MMA earlier this month.
Providing somewhat of an update on a potential return to the sport, Felder, 39, confirmed he has officially returned to the USADA (United States Anti-Doping Agency) testing pool. 
"I have no idea,' Paul Felder said of his chances of a return on the ESPN pre-fight show ahead of UFC Paris. "I rolled with Michael (Chiesa) today. Honest to God, it blew up on social. I'm back training, I'm enjoying MMA again."
"For all the people that think I need a complete both hip replacements, I have bad hips there's no secret about that. I've had bad hips for years, but I am back in the USADA testing pool. That's exactly where I'm at now, but that is it. That is it. I did it just in case, I'm getting old and there might some old dudes out there that might want to dust it up in six months. Other than that, I have no idea. I"m enjoying training." 
Paul Felder skirts calls for return fight against Shavkat Rakhmonov
However, as far as potential return opponents for the veteran striker, Felder has immediately shut down talk and suggestion of a welterweight pairing with Rakhmonov – who retains a spectacular 100 percent finish rate during his professional career.
Felder's most recent win came back in September 2019 at UFC 242, avenging a prior decision loss to Brazilian striking sensation, Edson Barboza in the pair's lightweight rematch. 
Who would you like to see Paul Felder fight in a potential UFC comeback?