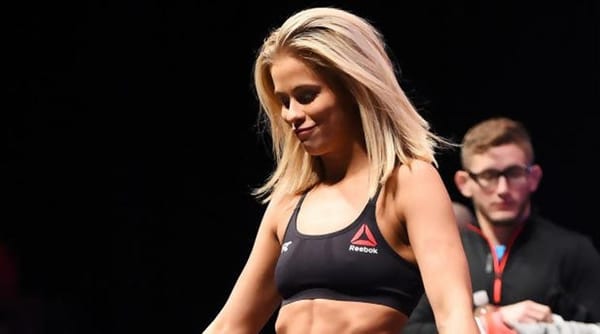 Paige VanZant shows off a photo of her latest broken arm. The prospect was slated to have a fight with Poliana Botelho at the UFC 236 pay-per-view event. However, that fight got pulled and now we know why.
VanZant revealed on her official Twitter account that she had a broken her arm again. She wrote, "Well…. I fractured my arm again. So there's that."
She also sent out this photo on her Instagram account:
VanZant did not elaborate on whether the break will require surgery or how it happened. However, it's safe to say she's facing another extended layoff as a result.
There's no word yet on if Botelho will receive a new opponent at this event. The UFC 236 show goes down on Saturday, April 13, 2019 at the State Farm Arena in Atlanta, Georgia. The main card will air on pay-per-view at 10 p.m. ET. The preliminary card will air on ESPN at 8 p.m. ET and the the UFC's streaming service, Fight Pass.
She had surgery shortly after a flyweight contest at the UFC St. Louis (Fight Night 124) event for a broken arm. It was later revealed that the healing process wasn't going well, which ultimately led to her having a second procedure.

That was done to help her make a complete recovery, and forced her to be in a four-hour operation. During this surgery, doctors had to take bone fragments from her hip and move them to her arm.