Paddy Pimblett wants rematch with 'Little bum' Jared Gordon: 'You're f*cking dog sh*t'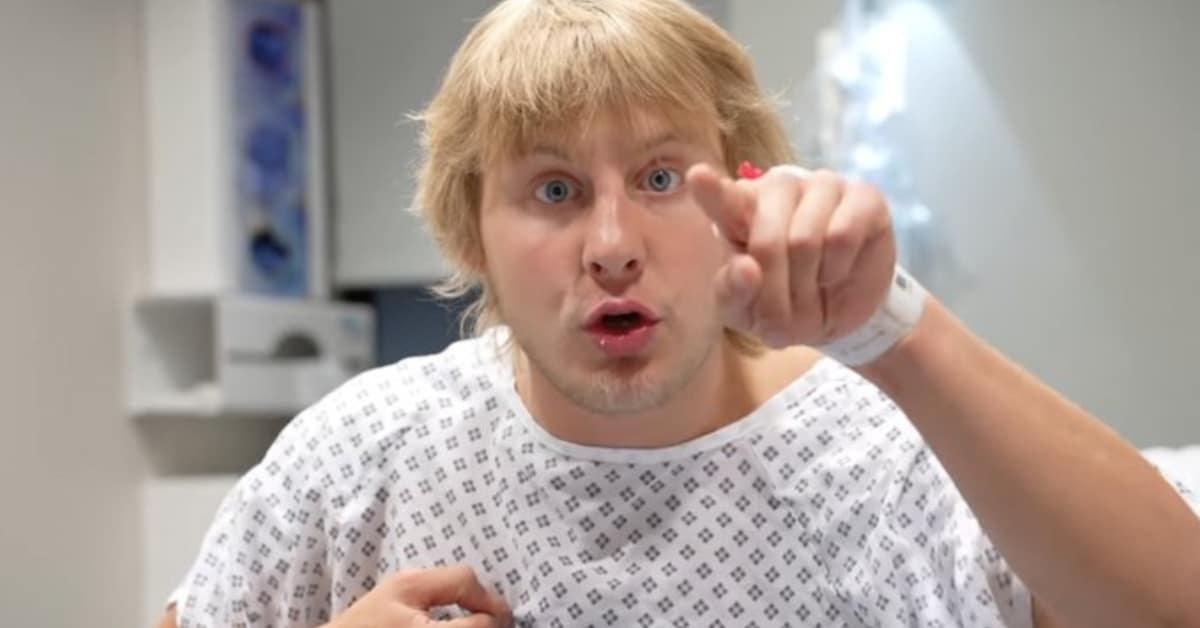 Paddy Pimblett wants to run it back with Jared Gordon once he's cleared to return later this year.
The Baddy' earned his fourth-straight win inside the Octagon at UFC 282, defeating Gordon via unanimous decision. However, the decision would quickly go down as one of the most controversial results in the promotion's 30-year history with fans, fighters, and media members overwhelmingly scoring it in favor of Gordon after 15 minutes. A fact that continues to annoy Pimblett months later.
Paddy Pimblett recently went under the knife to repair his damaged ankle. During an interview made available on his Youtube channel, Pimblett revealed that the injury in question was sustained during the first round of his December clash with Gordon.
"When I told [doctors] it happened in the first round of a fight, within the first minute, and they said, 'Oh, did you fight finish there,' and I was like, 'No, I'd done another two and a half rounds,' they went, 'What?'" Pimblett said. "They said, 'You should've just sat on your stool and not have carried on fighting.'
"I said, 'Are you mad? You think I'm some p*ssy?' People are like, 'Oh, Jared Gordon did so well.' He only done well because me ankle was f*cked. You stupid tw*t. And he's just being a bitter little girl, going on every interview site, 'Oh, I won that fight, I won that fight.' Well, lad, Joe Solecki beat you [in 2021] but you got a split decision, so shut your mouth."
Paddy Pimblett Goes Off on Jared Gordon in Expletive-Filled Tirade
Given the controversy surrounding their meeting last year, Paddy Pimblett was asked if he desired a rematch with Gordon.
"Yeah, I want to punch his head in toward the end of the year," Pimblett responded. "I am going to run it back. I hope he beats Bobby Green because I'll snap his arm for him in a round. Had a boxing match with him and I still won, because you're sh*t.
"I hope he watched this. You're f*cking dog sh*t. At my worst, you couldn't beat me at your best. Injured, everything going wrong, and you couldn't beat me on my worst day, and I beat you on your best, because you're a little bum."
According to MMADecisions.com, 23 out of the 24 scores reported by members of the media were in favor of Jared Gordon at UFC 282. Fans also heavily favored Gordon on the popular fan-scoring app Verdict. Despite all of this, Paddy Pimblett is still confident that he won their first meeting and is more than willing to run it back in an effort to quiet the critics. Unfortunately, the potential rematch will have to wait as 'The Baddy' is still recovering from surgery, a process that could take six to 10 weeks.
Jared Gordon is currently slated to square off with Bobby Green at a UFC Fight Night event on April 22nd.