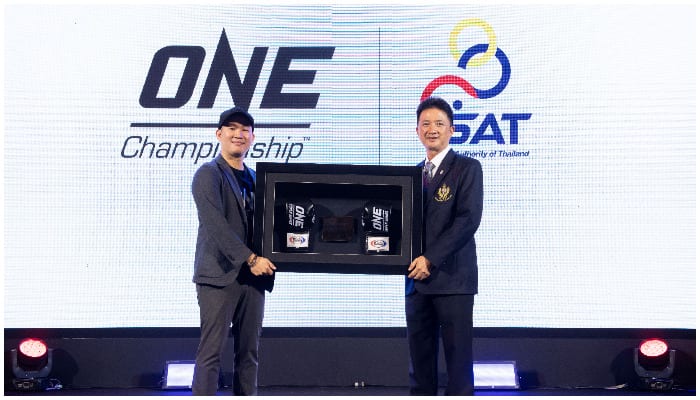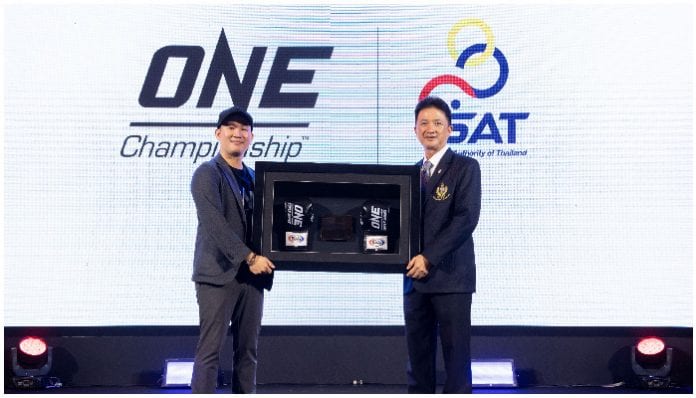 The sport of Muay Thai could be in for a banner year in 2020, after ONE Championship announced that they will partner up with the Sports Authority of Thailand (SAT), to help develop the 'Art of Eight Limbs' on a global scale.
Founded in 1985, the SAT is a sate enterprise that exists to regulate all sporting associations in Thailand. It is an impressive achievement for ONE to get the tick of approval from the Thai government. Muay Thai is the national sport of Thailand, and it shows the high degree of trust that the Thai government has in ONE, that it would formally go into partnership with the Singapore-based promotion.
At a press conference in Bangkok, Thailand, the two organizations stated that they would be jointly working together to launch ONE Hero Series, which according to ONE Chairman and CEO Chatri Sityodtong, will be "Thailand's largest professional Muay Thai league.""
The series will be designed as a means to showcase up and coming talent from the local Muay Thai scene. A US $100 000 dollar ONE Super Series contract will be on offer each season for the shows Grand Prix champions.
"We are excited to announce this partnership with ONE Championship, with our goal of raising the profile of the sport of Muay Thai. Muay Thai is steeped in Thai martial arts history," said Tanukiat Janchum, Director of Professional Sports Development and Boxing Department.
"It is a representation of our people and our culture. The sport deserves to be showcased on a global scale, to millions of people around the world. Through this partnership with ONE, we can leverage both of our resources to bring the action and excitement of authentic Muay Thai to fans across the globe."
While Muay Thai has strong fanbase around the globe it has never had the same international push or media coverage that sports like boxing and MMA have had. ONE Hero Series, coupled with the ONE Super Series, could be the start of a bright new era for the sort.
ONE is in Thailand this week for the promotion's first show of the calendar year. ONE: A New Tomorrow is scheduled to take place Fri. 10 January, inside Bangkok's Impact Arena.