Yeah we missed it at first too, but if you watch again you'll see that Nate Diaz landed a clean and unanswered shot on Conor McGregor…
If you've been keeping up with the UFC this week you'll know it's all been about Conor McGregor and Nate Diaz. The two outspoken fan favorites will collide in the main event of UFC 196 this Saturday March 5, and it's been a very eventful 24 hours in this heated rivalry. Not only have the two been trash talking the living daylights out of each other, but McGregor and Diaz damn near started the fight on stage last night.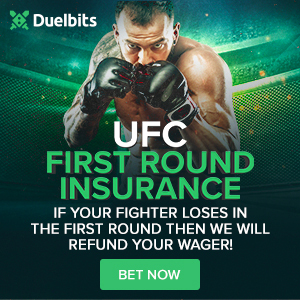 The second UFC 196 pre-fight show between 'The Notorious' and his Stockton opposite was just an absolute fan's dream. The two had an intense moment on stage when Conor McGregor smacked away Nate Diaz's extended fist, and havoc ensued as the two scuffled, and the 209 crew rushed the stage to join the antics.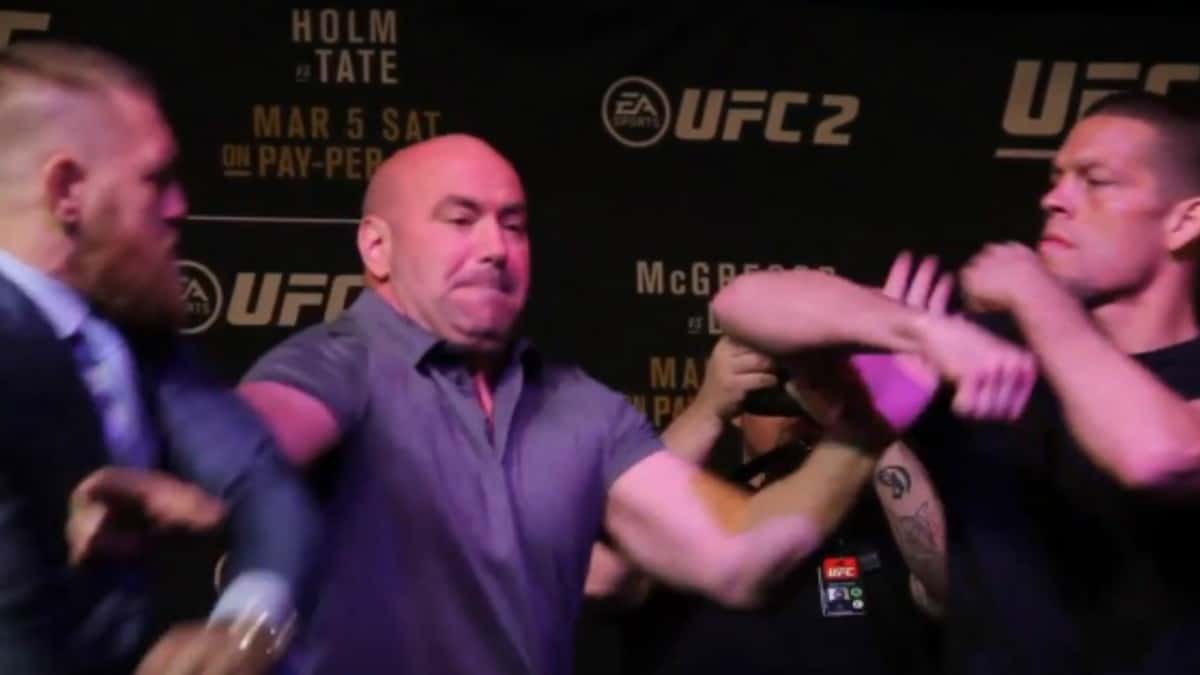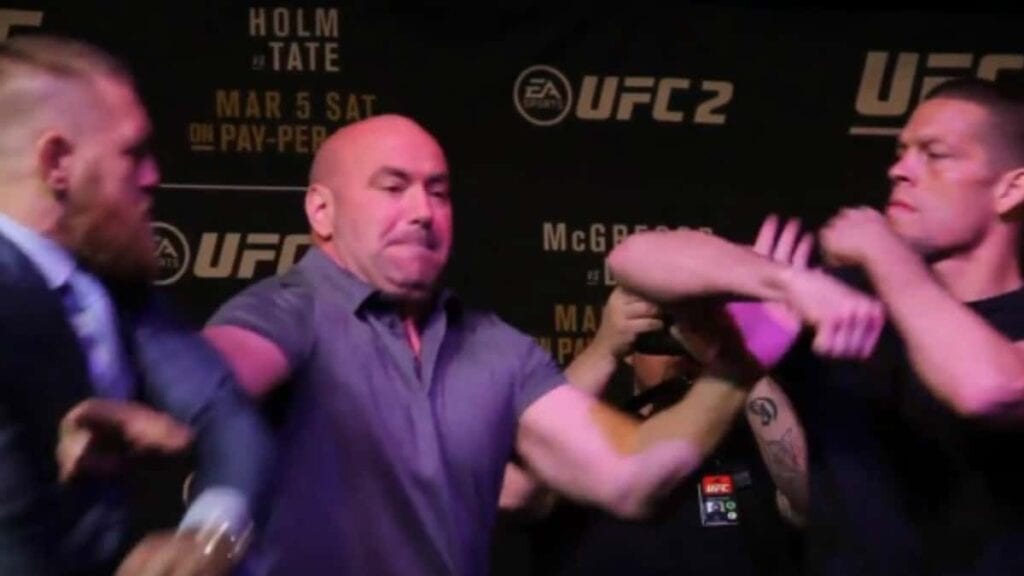 Following this moment of live action madness came yet more bonkers footage from Conor McGregor and Nate Diaz's appearance on FOX Sports. As they sat with Jay and Dan, things got heated real quick. Check it out:

continue to the video after the jump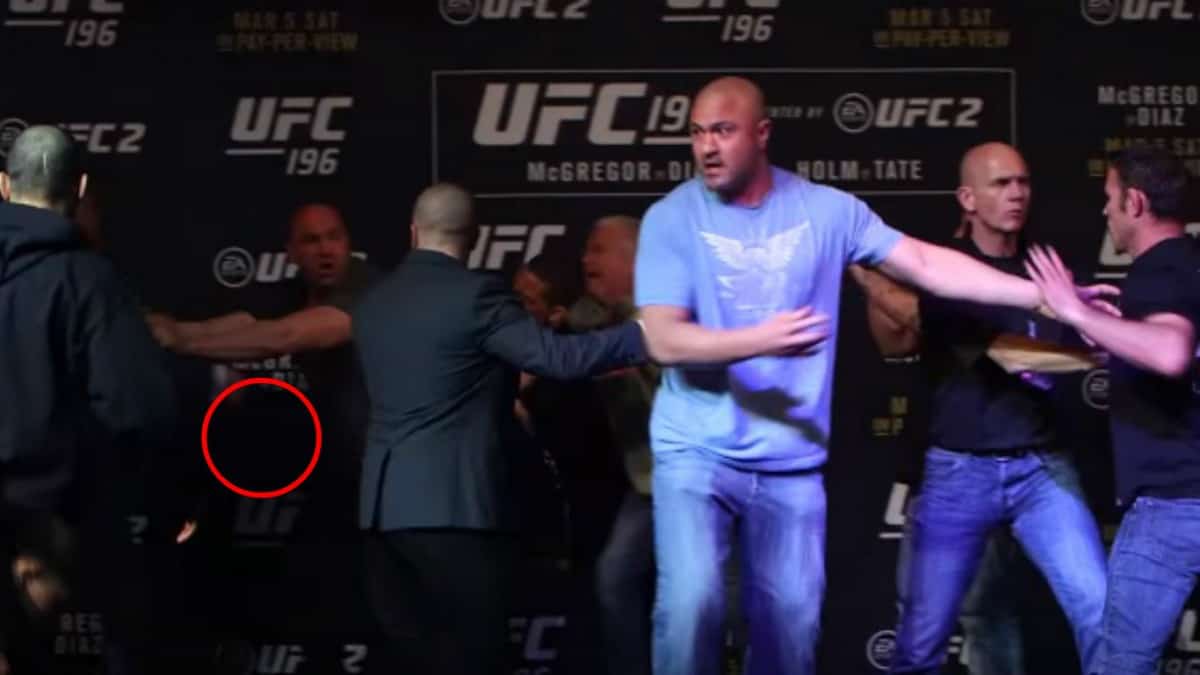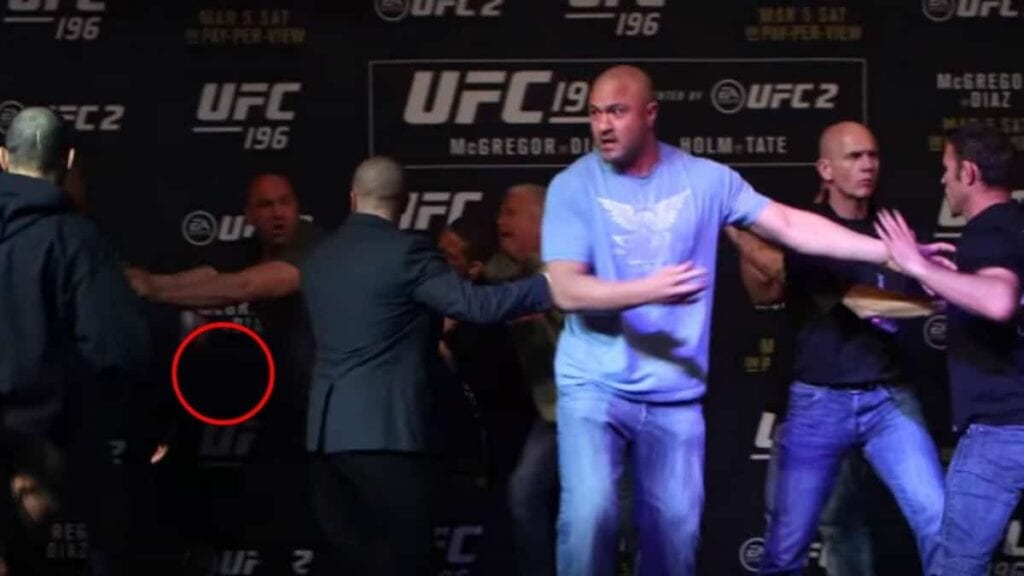 Above is the image highlighting the moment that McGregor took a flush kick to the chest from Diaz during the brawl on stage. If you check out the video very closely, you'll see the exact moment that Diaz adjusts his posture for powering the kick, and McGregor being nudged back from the force. The kick comes on exactly the 16-second mark of the video, posted by MMAFighting on Youtube.

Did you catch it? McGregor or Diaz at UFC 196 on Saturday? It's gonna be crazy!