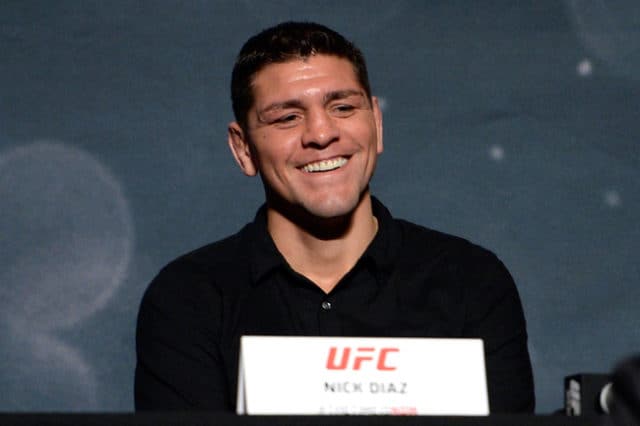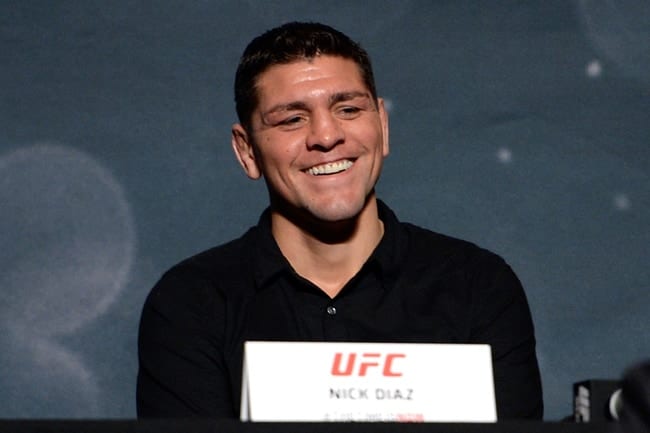 Famed UFC, Pride FC & Strikeforce veteran Nick Diaz is in the headlines again, and as you can guess by the title, it's not for the right reasons. Cast your minds back to September 2014, when the Stockton banger was arrested by Lodi police for the second time on DUI (driving under the influence) charges. Diaz allegedly tried to vomit the alcohol out of his system before eventually failing a breathalyser test. Originally pleading not guilty to the charges, Diaz went on to lose a decision to Anderson Silva at UFC 183 before failing a drug test for marijuana, for the third time in his career, and subsequently proclaimed his innocence in that case too.
It turns out that Diaz has struck a deal with authorities in regards to both cases, and was given a less than hefty sentence of two days in jail. As he'd already served one day for the prior charge, Diaz will eventually hand himself in after the next hearing, and do one more day of 'hard' time before being slapped with a summons to a DUI education course. How much I'd pay to be on that course with the Stockton brawler.
Along with his multiple failed drug tests, absence from the sport and string of losses in the UFC, Diaz truly is turning in to one of the biggest wastes of talent's in MMA history. No word yet of any backlash from the UFC, but we'll probably not be seeing much of Diaz fighting in 2015/16, a trait which we are now growing accustomed to.
While investigations are underway in to his two passed/one failed UFC 183 dope tests, the 209 native is sat on temporary suspension. He has called for a rematch with fellow drug test failure Anderson Silva under Pride rules, but it's not likely to happen given all the current drama in each man's professional life.
Will Diaz continue his polarizing trip down the rabbit hole in to obscurity, is he already there, or will he turn it around and get some decent aqnd regular fights under his belt? The Gracie BJJ product isn't over the hill in terms of age, but all this partying surely will start catching up to him down the line.
One more interesting point, anyone notice that Diaz has a picture with Scott Coker as his current Twitter banner? Who knows, maybe Nick Diaz plans reuniting with his old Strikeforce boss over at Bellator MMA?
Source: TMZ.com
If you enjoyed this story, please share it on social media!