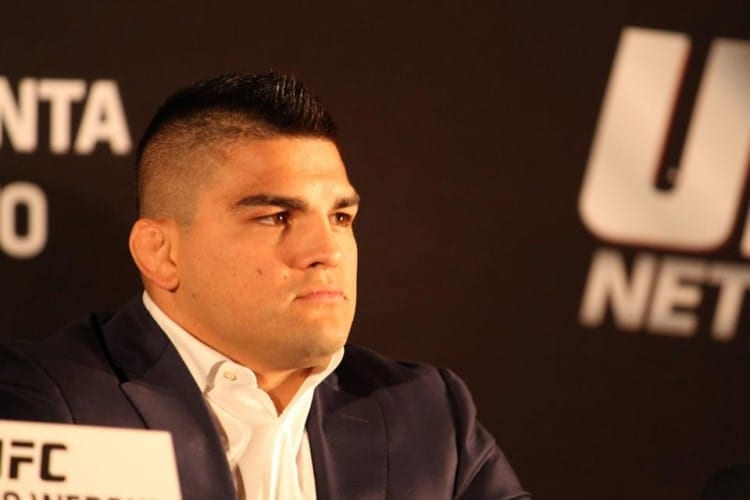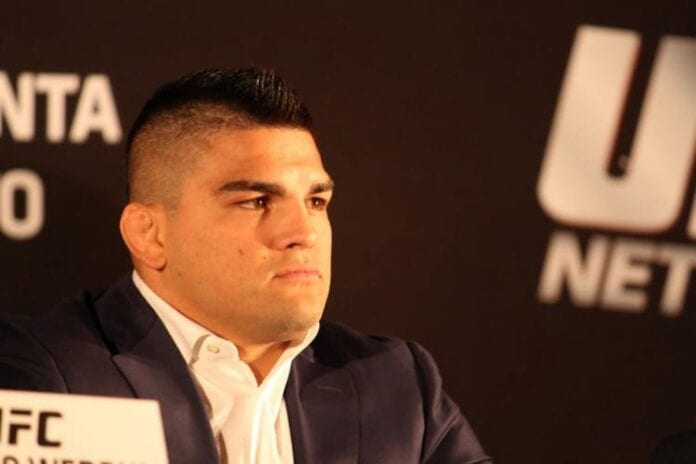 Looks like Kelvin Gastelum will have six months to adjust to middleweight after the UFC 205 weigh-ins fiasco.
ESPN broke the news Monday that the New York State Athletic Commission has stepped in and handed down a six-month suspension to Kelvin Gastelum for failing to show up to the official weigh-ins at UFC 205.
Gastelum was set to meet Donald Cerrone earlier this month on the biggest stage in the sports history, Madison Square Garden. It was easily the biggest fight of his career, but he showed up ten pounds over the 170 pound limit. He didn't even step on the scale causing the UFC to scrap the fight, which was scheduled for the main card.
It wasn't the first time this has happened; it wasn't even the second time its happened. It was the third time in the 25-year-old's short career he has failed to make the welterweight mark.
UFC President Dana White wasn't impressed and vowed he would never let The Ultimate Fighter (TUF) 17 winner compete at welterweight again. Following the suspension Gastelum now won't be eligible to compete at his new home of middleweight until approximately May.
It should be noted, that Gastelum's manager Ali Abdelaziz told ESPN they intend to appeal the suspension. Abdelaziz also added, that Gastelum is looking to fill in for Rashad Evans at UFC 206 against Tim Kennedy.
Cerrone was paid his show money for UFC 205 and was instantly booked against Matt Brown at UFC 206 in Toronto.