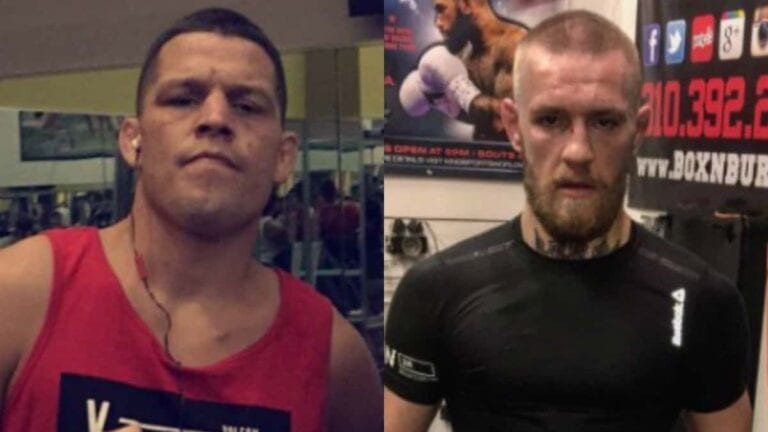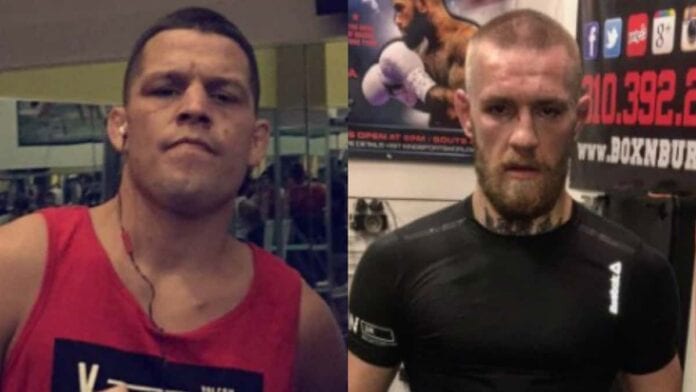 Is Conor McGregor finally going back to featherweight?
UFC featherweight champion Conor McGregor and Stockton brawler Nate Diaz had been beefing for a while before UFC 196, but not may people actually expected a fight to go down. Lightweight and sometimes welterweight Nate Diaz had called out McGregor after his dominant win over Michael Johnson in Orlando last December, and the two had gone back-and-forth over social media, but the fact 'The Notorious' was fighting at 145-pounds at the time gave the feud little credibility as a potential fight-maker.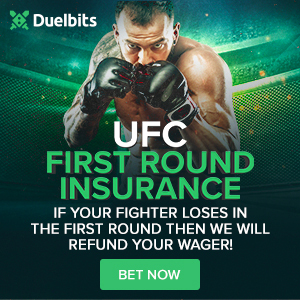 Then came the news that the Irish striker would be going up in weight to 155 pounds, taking on the lightweight champion Rafael dos Anjos. the Brazilian powerhouse would look to put a stop to McGregor's attempt at becoming the first man to hold two consecutive UFC titles at UFC 196, but the fight never came to fruition. RDA pulled out of the fight with an injured foot just 11 days out from the event.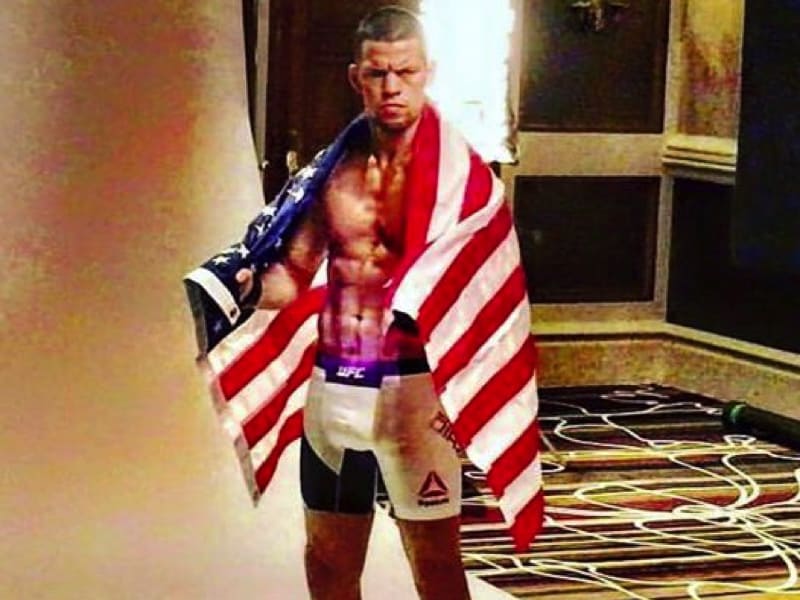 In stepped Nate Diaz, but the bout would take place at 170 pounds, and the rivalry really came to life even with just under two weeks to make noise. A number of heated press conferences and confrontations later, and the March 5 date had finally arrived. McGregor would fight two weight classes above the division he was champion of, and it really didn't work out well for him.
Diaz slapped, punched and choked his way to a second round submission victory, putting the brakes on the UFC's and McGregor's plans for a superfight in any division.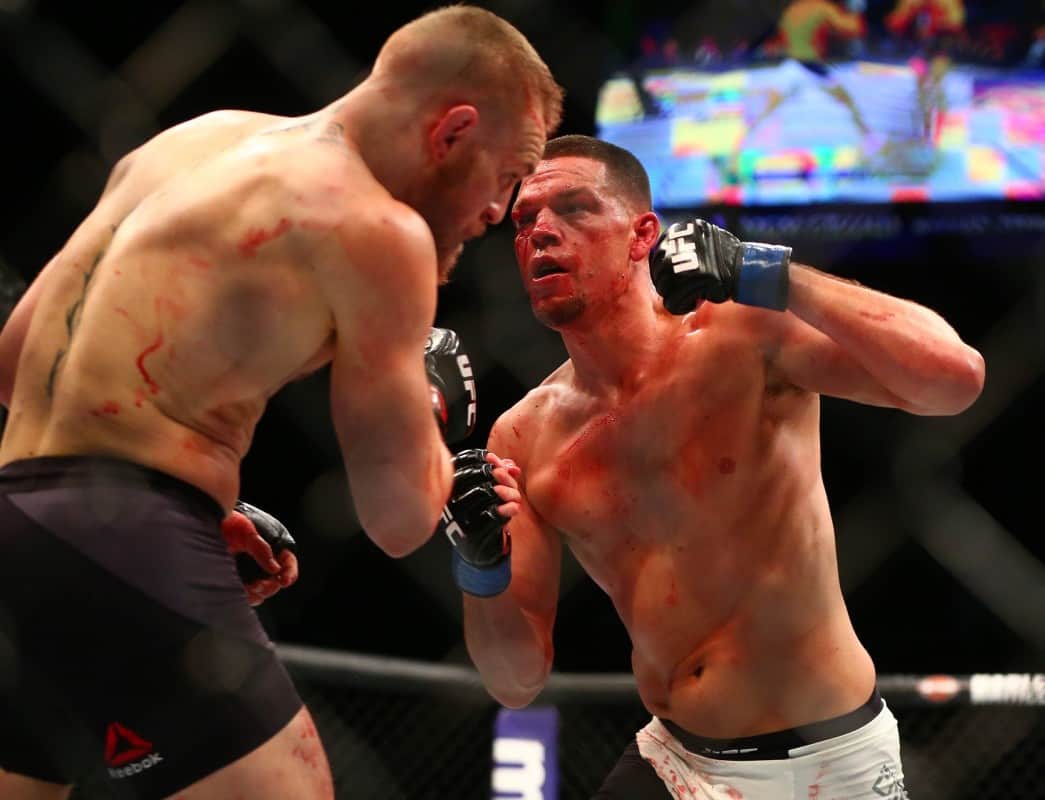 Then came the UFC 200 booking, a rematch between McGregor and Diaz that would only remain official for a couple of weeks. 'The Notorious' got in to contractual disputes over media obligations, and was promptly pulled from the July 9 PPV card. Rumours of the rematch being targeted for UFC 202 have yet to be substantiated.
If these latest pictures of both Conor McGregor and Nate Diaz are anything to go by, there's not a snowball's chance in hell they'll be fighting at the same weight.
Skip to page 2 to see the transformation of McGregor and Diaz's physiques…
continue…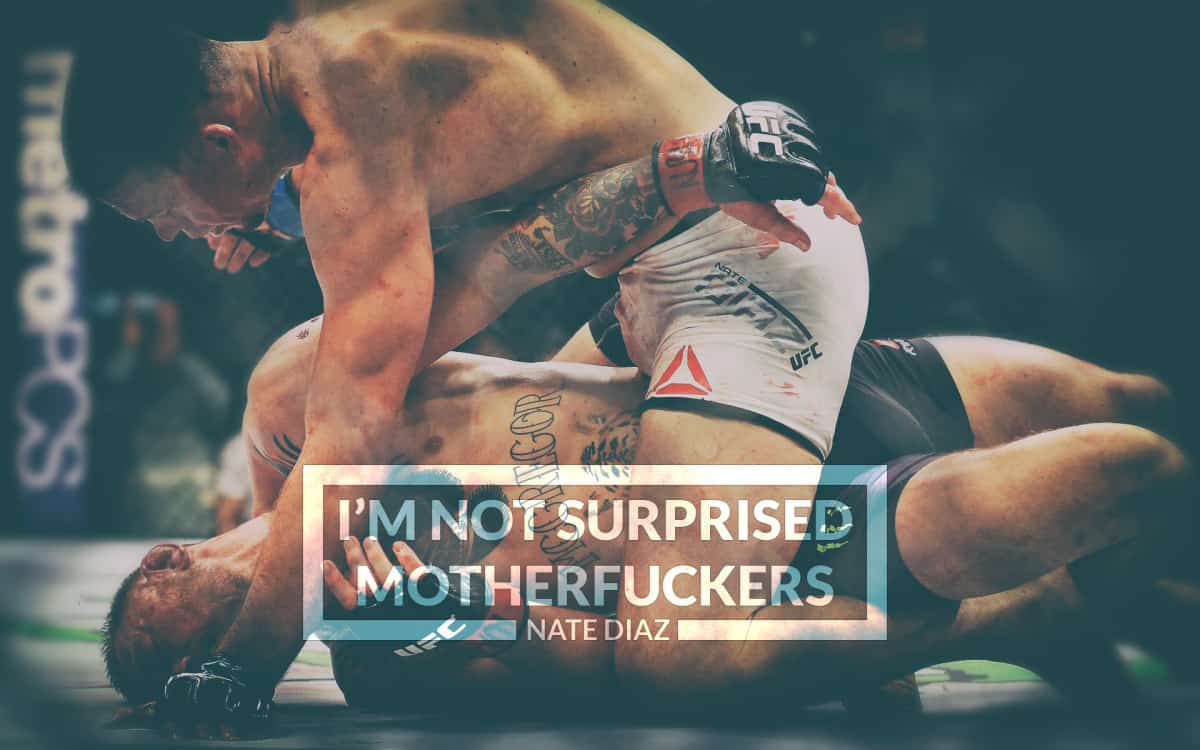 Here's the latest picture of Nate Diaz, looking extremely buff in a recent Instagram post:
In contrast, Conor McGregor posted an image of himself to Twitter, and he is looking considerably smaller than he did even before the dos Anjos booking, which was at 155 pounds.
Self motivated. pic.twitter.com/M5xLrjSCpt

— Conor McGregor (@TheNotoriousMMA) 15 May 2016

And that's not all, check out UFC lightweight Tony Ferguson's spiteful reaction to the picture, left in the comments section below McGregor's Tweet:
Settin Standards & locations for others 2 follow. i.e @TheNotoriousMMA You rented the Gym I train at w/ my Trainer… #BacktoIreland Traitor

— Tony Ferguson (@TonyFergusonXT) 15 May 2016