Nate Diaz vows to make UFC return: 'I have to step out the box and whip this motherf*cker's ass'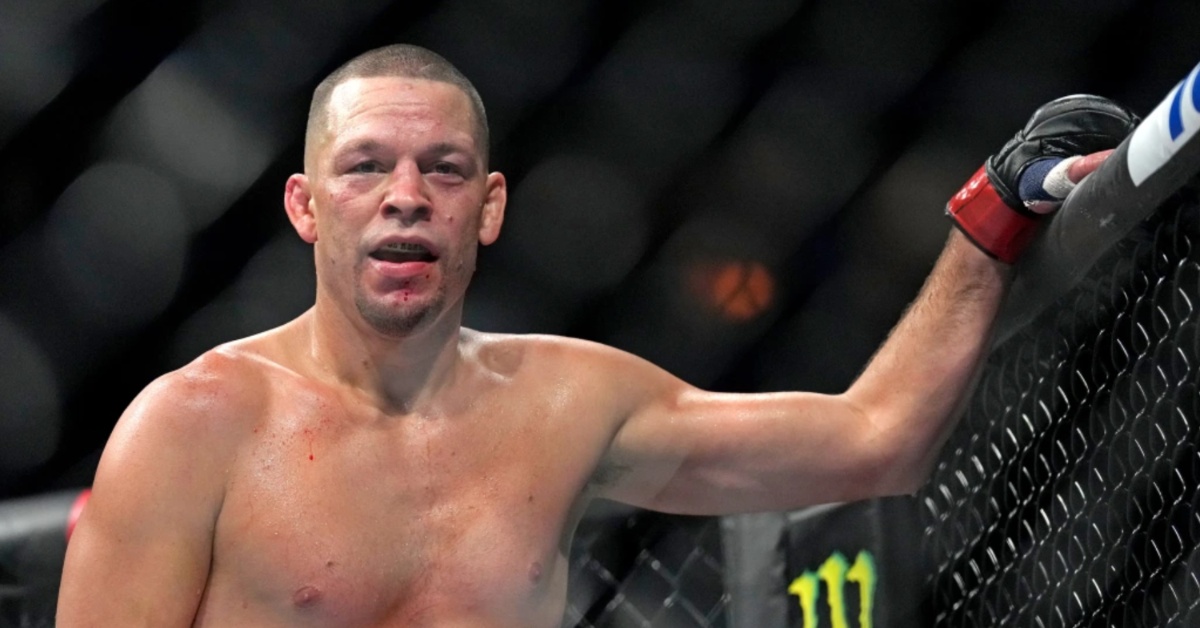 Ahead of his incoming professional boxing debut in August, former UFC welterweight contender, Nate Diaz has vowed to make a return to the Octagon in the future once more – off the back of his clash with outspoken social media star, Jake Paul. 
Diaz, a former lightweight title challenger under the banner of the Dana White-led organization, officially exited the UFC back in November of last year, following the completion of his contractual obligations with the promotion. 
The Stockton native has been sidelined since he headlined UFC 279 back in September of last year, snapping his three-fight losing skid to both Jorge Masvidal and welterweight champion, Leon Edwards with a fourth round guillotine choke submission win over former interim lightweight titleholder, Tony Ferguson.
Nate Diaz reiterates plan to make return to the UFC
Expected to make his first venture into the boxing circle next month in Dallas, Texas, Diaz, a staple under the UFC banner – has stated once more that he plans to make his Octagon return off the back of his bow against the aforenoted Ohio native, Paul.
"Yeah," Nate Diaz said when asked if he would make a UFC return during a recent podcast appearance with Bradley Martyn. "I'm gonna get this fight [with Jake Paul] done with, and then – people don't understand, everything changes with every fight. …"

"Jake Paul comes in the scene yelling crazy sh*t at people, and I didn't like that," Nate Diaz explained. "This guy actually thinks he'll beat everybody's f*cking ass and is louder than all you fools who are really beating people's ass. So now, I have to step the f*ck out the box real kick, and whip this motherf*cker's ass, so everyone knows who's the real ass-whopper, you understand what I'm saying?"
Prior to his victory over Ferguson and string of losses to both Edwards and Masvidal, Diaz landed an impressive unanimous decision win over former undisputed WEC and UFC lightweight champion, Anthony Pettis back in August 2019.
Notably, during his absence from combat sports, Diaz confirmed his intentions to make a return to the Octagon in order to land a trilogy rubber match with former two-weight champion, Conor McGregor.