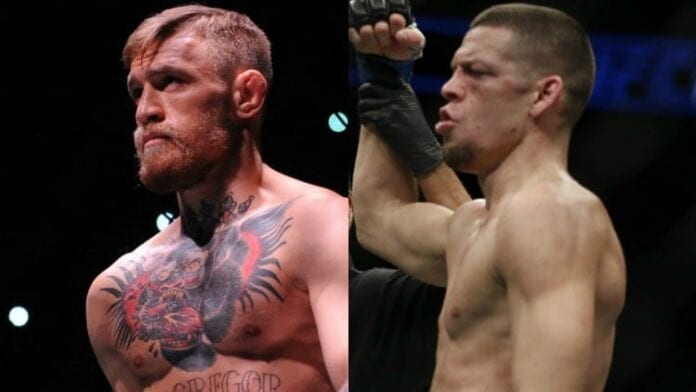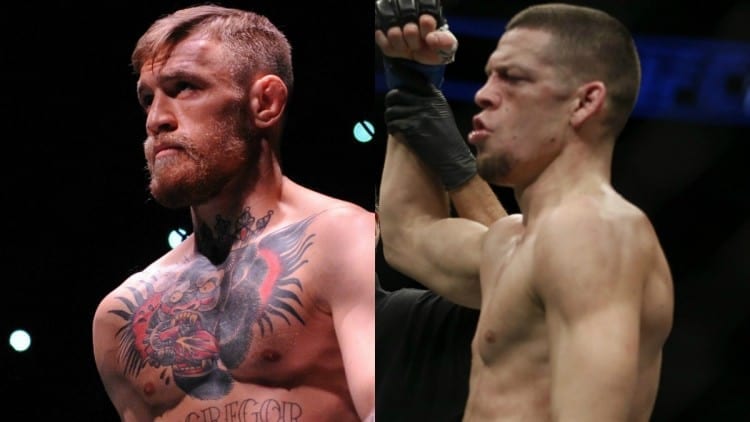 UFC featherweight champion the "Notorious" Conor McGregor was set to move up in weight and challenge lightweight kingpin Rafael dos Anjos in the main event of March 5's UFC 196.
A highly anticipated super fight for sure, the MMA world was let down earlier today (February 23, 2016) when it was announced that dos Anjos would be forced out of the bout due to a foot injury.
On just over a week's notice, it's tough to find a replacement opponent for McGregor, but the UFC is attempting to do so, and UFC president Dana White has confirmed that the "Notorious" one will remain on the card.
However, McGregor, famously dubbed as the "money fight", is obviously a huge draw, making the task a tad bit easier.
Many UFC fighters were quick to jump at the opportunity via social media, and it appears to be a two man race between fan favorites Donald "Cowboy" Cerrone and outspoken bad boy Nate Diaz, two men who both have history with McGregor.
Cerrone just fought this past weekend (February 21, 2013) at welterweight, submitting Alex Oliveira in the first round at UFC Fight Night 83. It may be tough for him to get down to 155-pounds on such short notice, but it appears as if he will be attempting to do so.
Diaz, on the other hand, was quick to take a shot at McGregor via twitter:
He's going to have to get on his knees and beg…

— Nathan Diaz (@NateDiaz209) February 23, 2016
A close friend of the Stockton native also took to twitter to comment on the situation, claiming that an offer had been made to Diaz, but that it wasn't enough to get him down to lightweight in the time given:
The offer isn't even in the ballpark of what it would take to get Nate to make 155lbs on two weeks.

— Michael Mardones (@LayzieTheSavage) February 23, 2016
That being said, team Diaz is on board if McGregor were to agree to a catch weight bout:
@matt1986wilson @spencifer Not blaming Conor. I actually think he would take the fight at any weight. So, If he agrees to 165, it's on.

— Michael Mardones (@LayzieTheSavage) February 23, 2016

Who would you like to see the Irish knockout artist scrap with in the wake of dos Anjos' unfortunate injury?