Nate Diaz responds to Conor McGregor's boxing video in the most Nate Diaz way possible…
Earlier this week Conor McGregor released a video of his boxing sparring at SBG Ireland. Given his profession, this isn't exactly out of the norm, but in this instance it caused quite a media frenzy. Since defeating Eddie Alvarez by stunning TKO at UFC 205, McGregor has entered a cold war, of sorts, with his employers. Claiming he'd only return to box Floyd Mayweather next, 'The Notorious' again irks UFC president Dana White. Although he is by far their biggest asset, the UFC has a bit of a situation developing with McGregor.
Returning to the subject of today's article, why all the fuss? During the 15 seconds of footage McGregor released, he appears to eat a couple of clean strikes. Obviously this is nothing out-of-place, but given his ambition to fight Mayweather, the video has been heavily scrutinised. In just a matter of days, the clip has been viewed nearly two million times.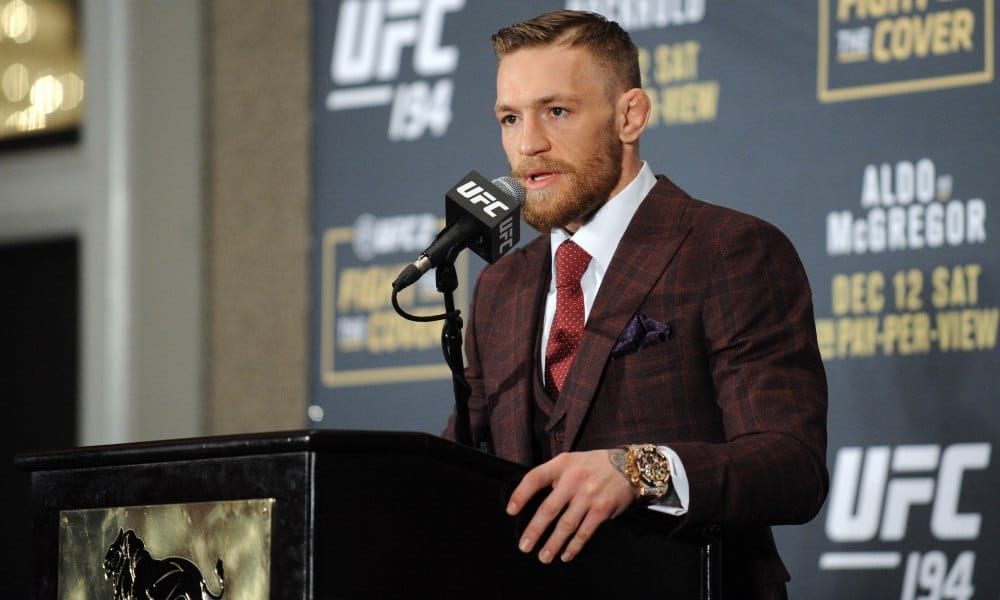 Criticism of McGregor's Boxing
Responding to the now-infamous clip, followers on Instagram have been criticising the Irishman's boxing skills. Of course his achievements in the octagon speak for themselves, his striking more than any other, but a boxing match with Mayweather? Many fans clearly believe this to be an ill-fated aspiration.
Among those who think McGregor's boxing could use some work is none other than Nate Diaz. Having fought 'The Notorious' twice in 2016, going 1-1, the younger Diaz brother is still firing shots regularly. Check out his comment on a shared version of the McGregor boxing clip: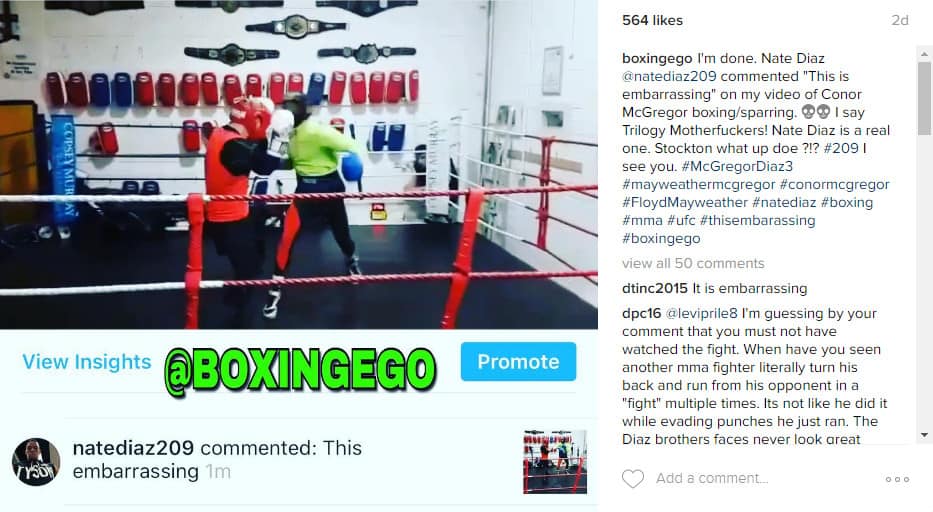 Nate's Not The Only One
After seeing the clip, FOX Sport's Jay & Dan created a parody advert featuring McGregor's boxing. Eerily reminiscent of when everyone bashed Rousey's boxing, the clip FOX created is somewhat strange to see from a reputable media body.
Nonetheless, it's pretty amusing: