Nate Diaz makes bizarre offer to fight Deontay Wilder in MMA debut: Let's get these contracts written up ASAP'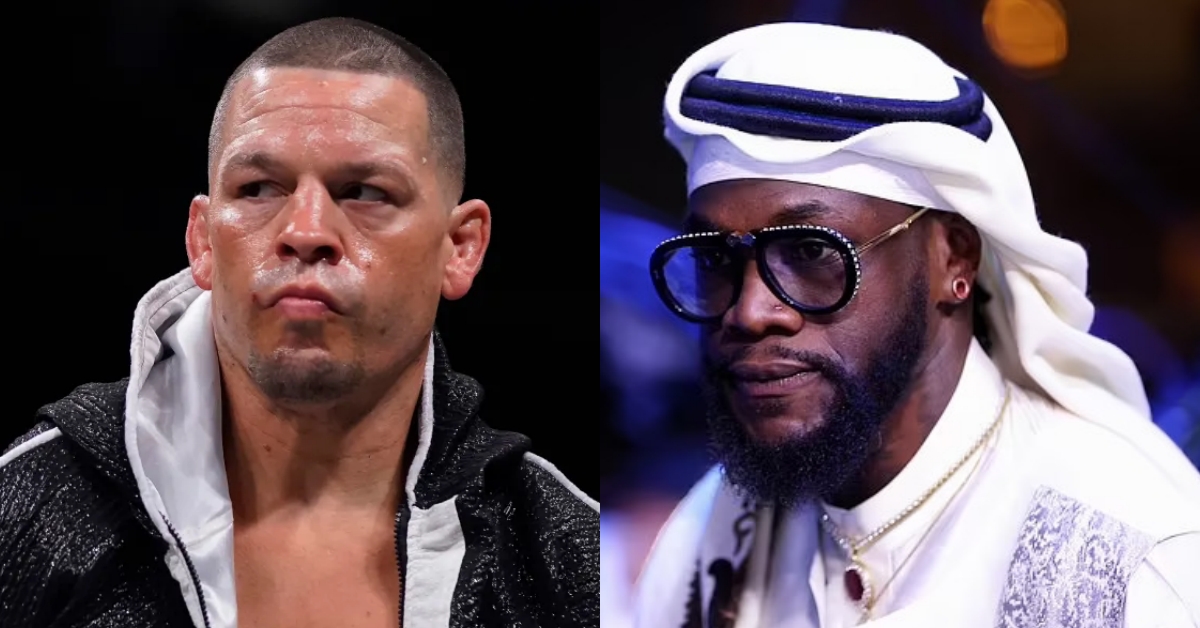 In one of the more bizarre news stories of this week, former UFC lightweight championship challenger, Nate Diaz has welcomed the chance to fight former WBC heavyweight boxing world champion, Deontay Wilder, as the latter continues to hype up a long-rumored transition to professional mixed martial arts competition.
Diaz, a former lightweight title challenger and welterweight contender under the banner of the UFC, made his own crossover to professional boxing back in August in Texas, headlining a pay-per-view card against Jake Paul in a one-sided unanimous decision loss.
Bowing out of the UFC officially a year ago, Stockton fan-favorite, Diaz closed out his fighting tenure with the Dana White-led organization with a stunning fourth round guillotine choke submission win over former interim lightweight champion, Tony Ferguson in an impromptu welterweight headliner.
And off the back of former UFC heavyweight champion, Francis Ngannou's stellar performance en route to a controversial split decision loss to Tyson Fury in Saudi Arabia last month, Tuscaloosa native, Wilder has emerged as a potential candidate to fight the Cameroonian – either in boxing or mixed martial arts next.
Nate Diaz welcomes future fight with ex-WBC kingpin, Deontay WIlder
Weighing up a potential venture into the PFL (Professional Fighters League) SmartCage to face Batié knockout ace, Ngannou, Wilder also expressed an interest in fighting the above-mentioned, Diaz in mixed martial arts, leading to a bizarre and total leftfield offer from the former to don gloves and fight the heavyweight boxer.
"Let's get these contract (sic) written up ASAP," Nate Diaz posted on his official X account. "Real fight sh*t respect to a real fighter down to fight for real. All love to boxing. But this is different REAL sh*t LFG 1993." 
Yet to make his return to professional boxing in over a year, former WBC titleholder, Wilder rebounded from rematch and trilogy fight knockout losses to Fury, with a thunderous opening round KO win over Finnish heavyweight, Robert Helenius in Brooklyn, New York. 
In what world does Nate Diaz actually share the cage with Deontay Wilder?