Video – Nate Diaz labels Jake Paul 'F*cking f*ggot' in expletive filled rant, offers to fight media member at press event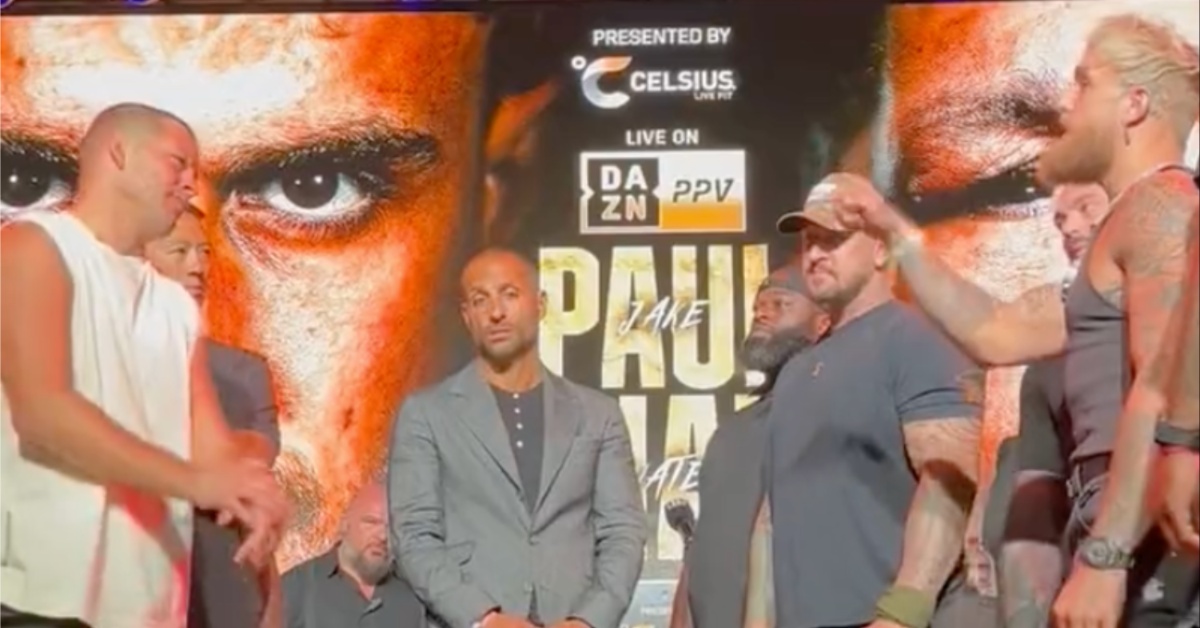 Booked to make his return to combat sports this weekend in a professional boxing debut with outspoken boxer, Jake Paul, former UFC lightweight title challenger, Nate Diaz has found himself in hot water, after branding the content creator a "f*ggot" during a tense exchange with an aggravating media member.
Diaz, who has been sidelined from combat sports since he headlined UFC 279 back in September of last year, most recently landed a fourth round guillotine choke submission win over former interim lightweight champion, Tony Ferguson in the pair's impromptu welterweight main event.
Electing against promoting much of his professional boxing debut against the antagonizing Paul this weekend in Dallas, Texas, former UFC star, Diaz turned up the heat on the former, during a tense exchange with a media member – 'Derek from Betr Media'.
Offering an apology to Diaz after requesting to fight his elder brother, Nick Diaz earlier this summer at a press conference – the member then claimed he was excited to see Paul knock out Nate Diaz this weekend.
Nate Diaz hits out at Jake Paul and media in expletive-filled tirade
Standing from his seat, Stockton veteran, Diaz hit out at the media member, as well as Paul, calling the Ohio puncher a "f*ggot" in the process.
"Get this little motherf*cker, bro," Nate Diaz said. "Bring this little b*tch up here, or get him the f*ck out of here. The lack of respect from all the p*ssies in this f*cking f*ggot's camp [pointing at Jake Paul], motherf*cker. That's the f*cking problem with this sh*t. This guy [Paul] influences the f*cking island gay boys because of motherf*ckers like you, b*tch. You're the f*cking bad guy. And this little f*ck right here needs his ass whipped. And f*ck your dad, too. How about that?"
Following a tense face-off between Diaz and Paul, the former took aim at the latter's manager and representative, Nikisa Bidarian – with both security teams for the fighters engaging in a scuffle following a war-of-words.
Do you think Nate Diaz defeats Jake Paul this weekend?