UFC 202 transpired in a blaze of glory at the T-Mobile Arena this weekend, and the main event was incredible. Nate Diaz and Conor McGregor returned for the second fight of their colorful rivalry, resulting in a chaotic five-round war for the ages. Having already met once at UFC 196 where Diaz submitted McGregor, the pay-per-view main event on August 20 was all about revenge or repeat.
The Irishman had his hand raised in victory by way of majority decision at UFC 202. The thrilling battle took a toll on both combatants, leaving them bloody and exhausted from their gruelling display. Although Nate Diaz demanded a rematch with 'The Notorious' to make it a trilogy, UFC president Dana White said he wasn't interested just yet.
Injuries
Speaking during his post-fight media scrum in the absence of the usual press conference, Nate Diaz revealed he'd picked up two injuries in training for UFC 202. He also said the knocks had prevented him from both sparring and Jiu Jitsu rolling in the lead up to August 20.
"I feel like I won the fight, at least three rounds to two. I didn't think that was even a question. I don't want to sound bitter, because I got paid and it's all good. He ran the whole fight, he should have got a yellow card for that. He was scared to engage, I think they should have taken points for that."
"To top it off I was injured training for this fight. That's not to make excuses, I got it all on tape. I injured my knee about a month ago and I wasn't able train Jiu Jitsu for the last month. About two weeks after that I was sparring boxing and I really hurt my rib. That put me out of sparring for two and a half weeks. I got it all on video. If I would have been fighting me, I would have taken me out. He should have took me clean out."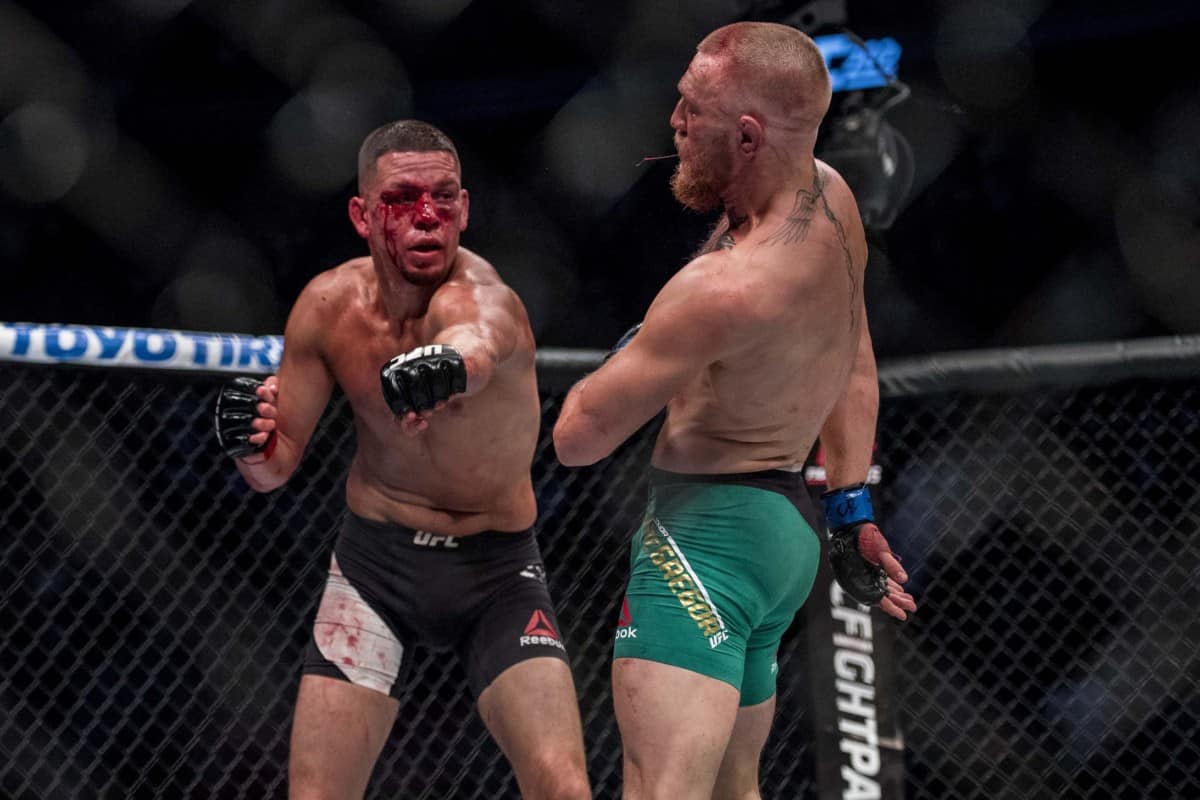 What's Next?
Nate Diaz also stated he won't actually fight again until the Conor McGregor trilogy bout. With 'The Notorious' saying he has options in other sports to consider, don't expect Diaz to be back in action any time soon.It would be a shame to see the younger of the Diaz brothers sit out for a long time, but in the same breath he had a very hard fight at UFC 202. perhaps some r&r would be a good thing.